Alors que la phase de beta test de Dragon Ball Xenoverse approche à grand pas, et que Bandai Namco a déjà commencé a distribué des clés pour participer à la bêta japonaise, un nouveau site officiel du jeu vient d'ouvrir ses portes pour le reste du monde : www.DragonBallXenoverse.com
Ce nouveau site officiel marque surtout la coup d'envoi des inscriptions pour la beta test Européenne de Dragon Ball Xenoverse, qui se déroulera le 04 octobre à 14h00, et uniquement pour les possesseurs de PS3.
Version Française
DRAGON BALL XENOVERSE – Le Test Réseau arrive !
Le 11 septembre 2014

Pour la toute première fois, un jeu basé sur la mythique licence DRAGON BALL va bénéficier d'un Test Réseau!

Tous les fans Européens de DRAGON BALL seront ravis d'apprendre que BANDAI NAMCO Games organisera un Test Réseau du 04 Octobre 14h00 au 05 Octobre 17h00. (soit 27 heures)

Grâce à ce test de réseau, les fans seront impliqués dans le développement du jeu et seront en mesure de donner leurs retours, soutenir BANDAI NAMCO Games dans les stress-test de ses serveurs, et surtout : mettre la main sur le jeu et en avoir un premier aperçu ! Les joueurs peuvent s'inscrire ici à partir de maintenant !

Pour fêter ça, DRAGON BALL XENOVERSE obtient un tout nouveau site web : www.DragonBallXenoverse.com ! Ce portail sera régulièrement mis à jour avec les dernières infos ! Tous les fans devraient garder un oeil attentif dessus, car des surprises pourraient s'y produire !
English Version
DRAGON BALL XENOVERSE – Network Test is coming!
Le 11 septembre 2014

For the first time ever a game based on the mythical DRAGON BALL license will benefit from a Network Test!

All European DRAGON BALL fans will be delighted to discover that BANDAI NAMCO Games is planning a Network Test from 4th Oct 12:00 to 5th Oct 15:00 GMT. (27 hours)

Thanks to this Network Test, fans will be involved in the game's development and will be able to give their feedbacks, support BANDAI NAMCO Games in its Servers stress-test and above all: get their hands on the game and get a first glimpse at it ! Players can register themselves here from now on!

To celebrate this, DRAGON BALL XENOVERSE gets a brand new website: www.DragonBallXenoverse.com.! This portal will be updated regularly with the latest news and assets! All fans should keep an attentive on it, surprises might occur!
Retrouvez toutes les informations sur la beta test de Dragon Ball Xenoverse.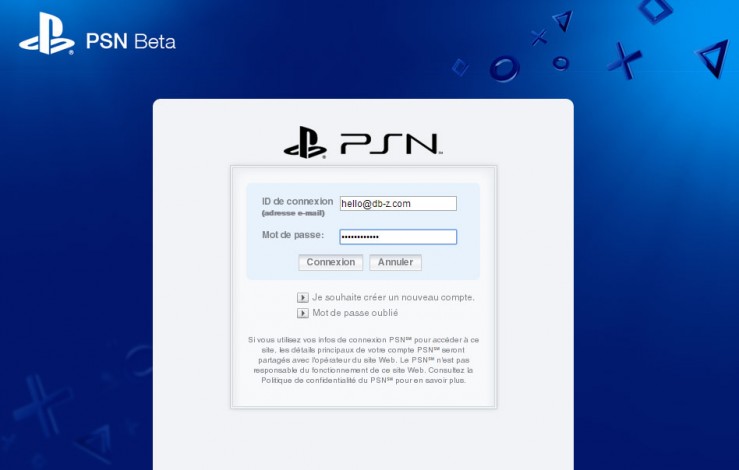 https://www.db-z.com/forum/index.php/topic,3832.0.html