Si vous n'avez pas encore eu votre indigestion de news « Battle of Gods », ces frites et autres snacks Dragon Ball devraient vous aider ! Comme d'habitude, on vous emmène au Japon pour découvrir les dernières merveilles à l'effigie de Dragon Ball. Au menu du jour, les magasins japonais Lawson et Ministop vont offrir des snacks sur le thème de Dragon Ball Z afin de promouvoir le film Dragon Ball Z : Battle of Gods qui sortira le 30 mars 2013 au cinéma. La promotion s'étalera du 05 mars au 08 avril, et voici ce qu'on vous proposera d'emporter dans vos bentos, pour des prix variant de 125 yen à 420 yen (~1 à 3 euro) :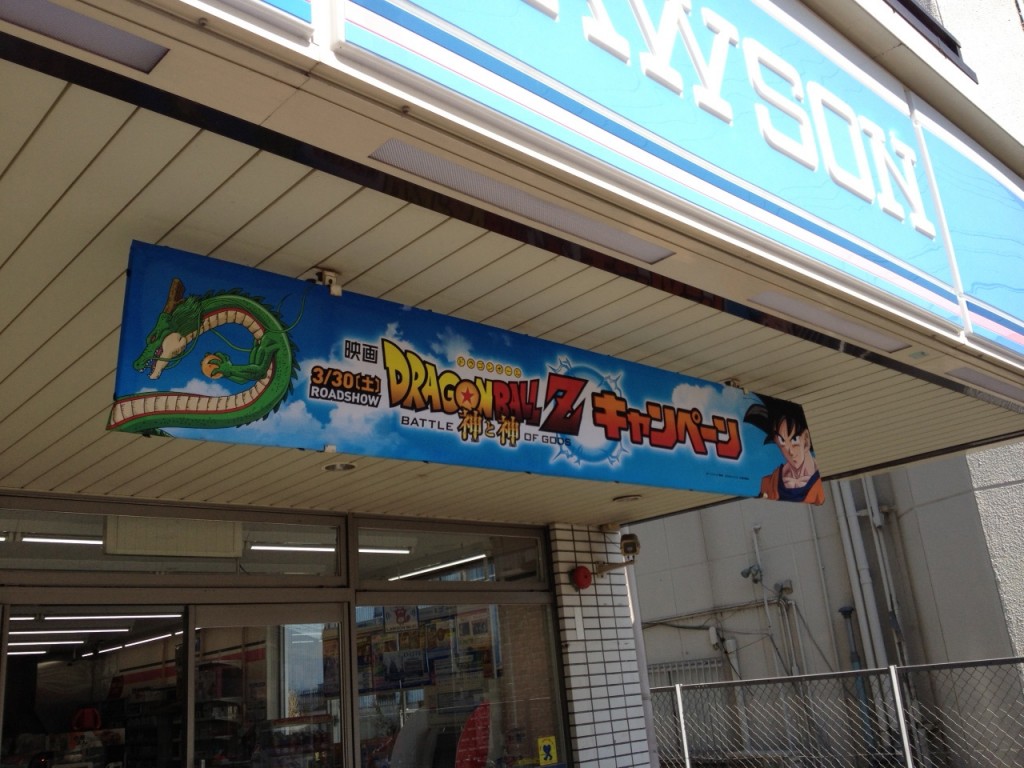 Disponible chez Lawson :
– Poulet frit, saveur crevette au chili (¥210)
– Pain frit au curry avec un oeuf cuit fourré (¥155)
– Pain au lait Kinto'un (¥130 ; lait & crème)
– Snack Makankōsappō, saveur wasabi (¥148)
– Ramen fort Babystar, saveur poulet et ail pimenté
– Marshmallows 'Paf-Paf' de Kame Sennin, goût fraise
– Bonbon Kinto'un, goût citron
– Dragon Ball Mug & gelée (¥398)
– Super Eau de Dieu (¥110 ; soda vitamine C)
– Boîte en tissu Dragon Ball Z (¥198)
Il y a d'autres produits, non-alimentaire, qui ne sont pas listé sur le site de Lawson, comme des petits goodies ou des boîtes. La semaine prochaine, Lawson proposera également un Bento Yakiniku Fusion (boeuf & porc).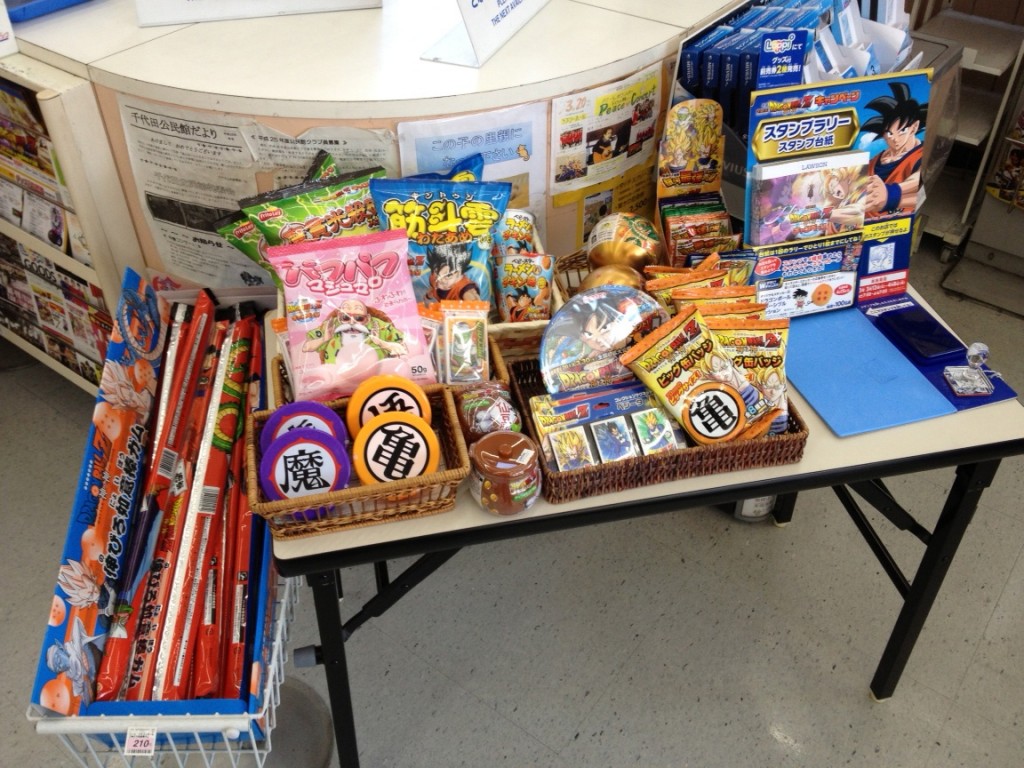 Disponible chez Mini Stop :
– Boule de Pizza « Dragon Balls » (¥250)
– Frites Super Saiyan (¥198)
– Choux à la crème de thé vert du démon Piccolo (¥150)
– « Dragon Balls à la cuillère » (¥180 ; un genre de gâteau)
– Pudding au lait Majin Buu (¥240)
– Des batonnets de pain « Nyoibo » de Goku (~bâton magique) (¥125)
– Du pain 'Krillin' à la crème fouettée et à la crème de marron (¥125)
– Une boule de Tenshinhan à 1 étoile (¥590)
– Onigiri Genkidama  (¥250 ; une boule de riz saveur curry avec un oeuf au centre)
– Kamehame-han (~riz) (¥398)
– Du Yakisoba aux 7 ingrédients (¥420 yen)
– Hotdog (¥198; not available in all areas)
– Salade de légume Vegeta (¥398)
https://www.db-z.com/forum/index.php/topic,3091.0.html