Le chapitre 22 de Dragon Ball Super se dévoile petit à petit ! Il sera publié dans le V-Jump du mois qui sortira dans quelques jours au Japon.
Voici donc les premières pages du chapitre 21 de Dragon Ball Super pour patienter d'ici la sortie du chapitre complet ! Toyotaro nous emmène au bout de l'arc Trunks du Futur avec Goku et Vegeta visiblement de retour dans le futur. Cette fois, il semble qu'ils se transforment « seulement » en Super Saiyan God – y compris Vegeta – mais surtout, ce chapitre sera marqué par l'apparition de la fusion de Zamasu et de Goku Black. Assistera-t-on à la fin de l'arc Trunks dans ce chapitre 22 de Dragon Ball Super ? Réponse dans quelques jours…
Participez aux débats qui animent le forum du Chapitre 22 de Dragon Ball Super, et donnez-nous votre avis !
Dragon Ball Super CHAPITRE 22 (bientôt en entier)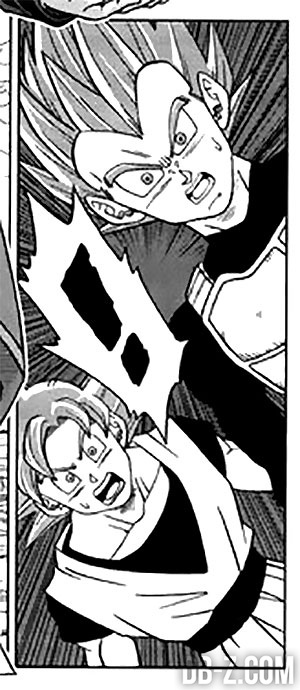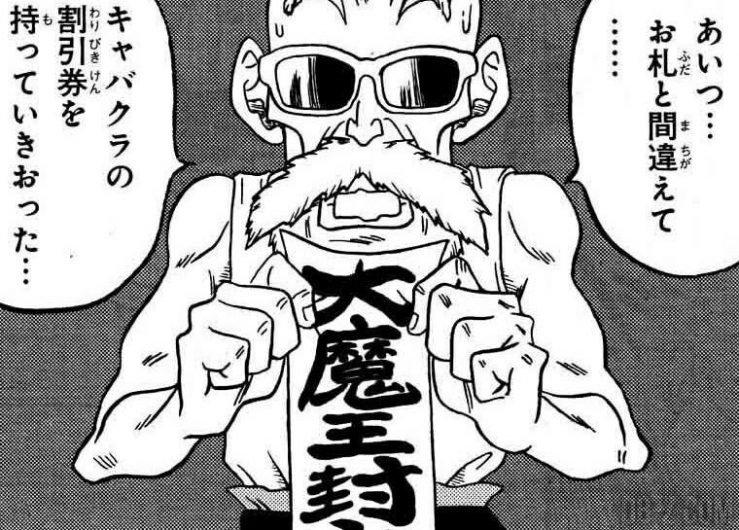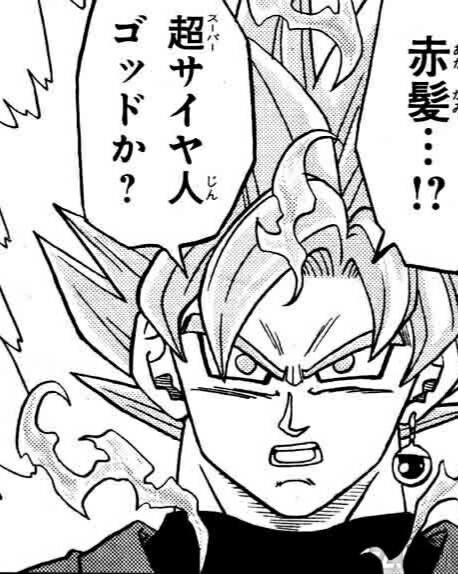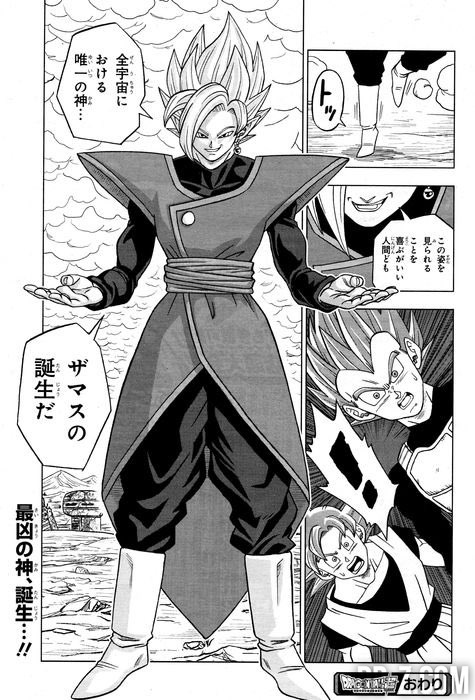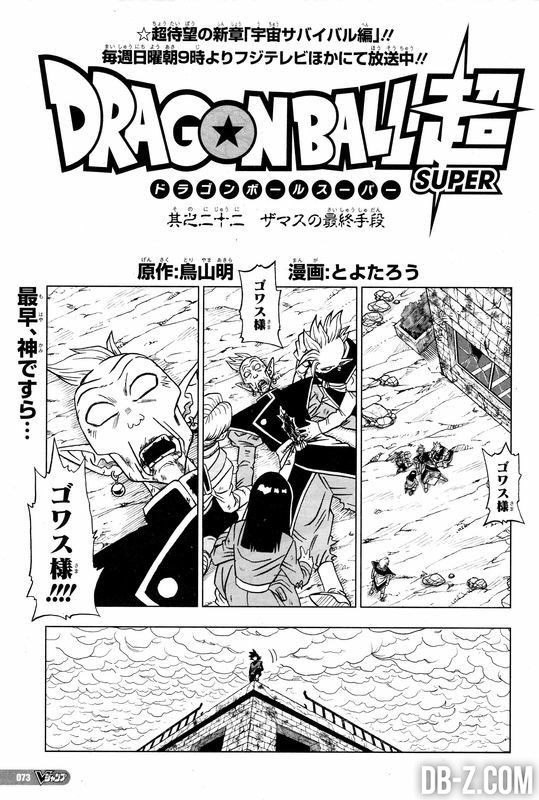 PARTIE 2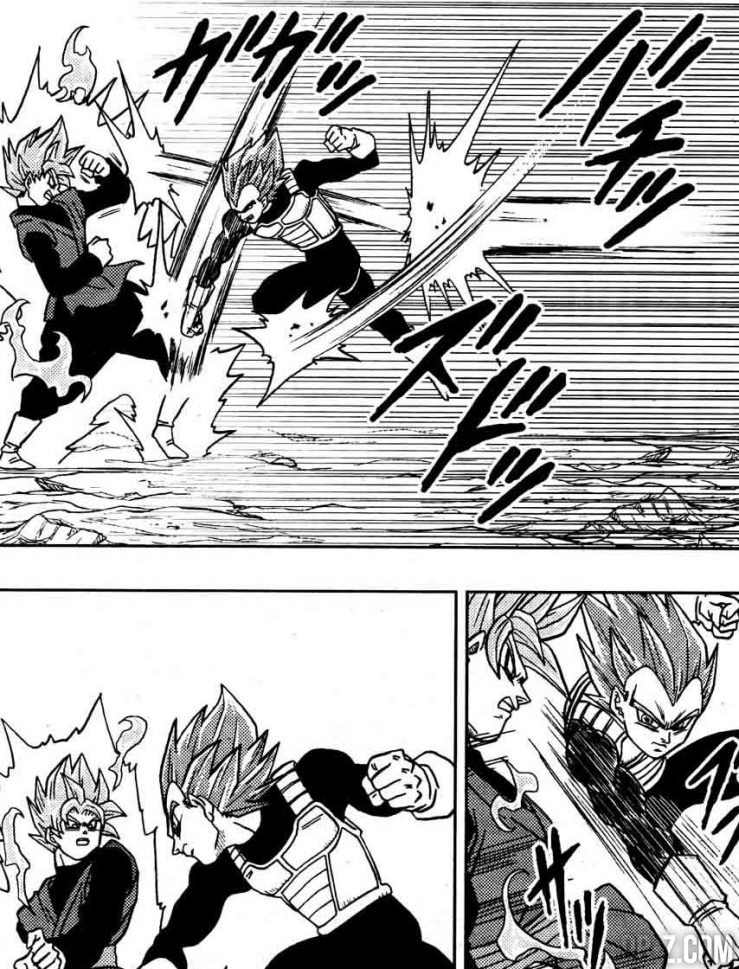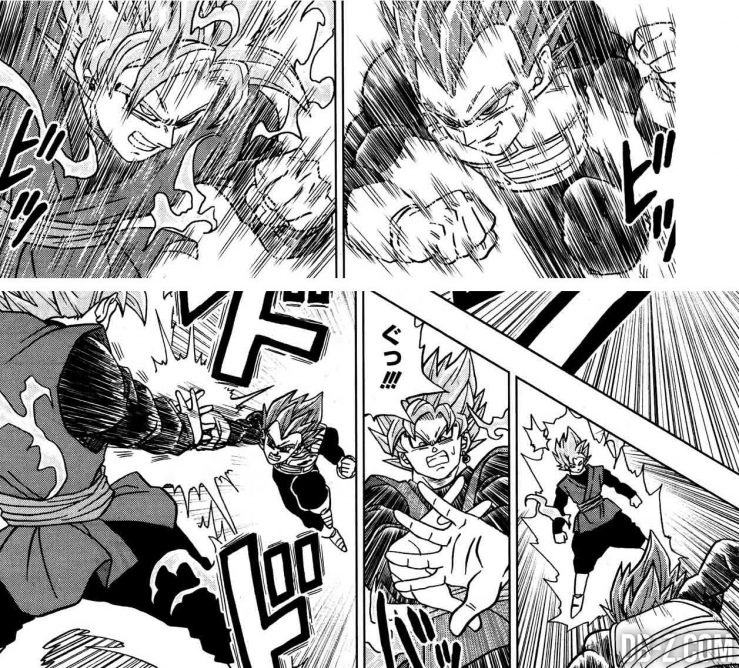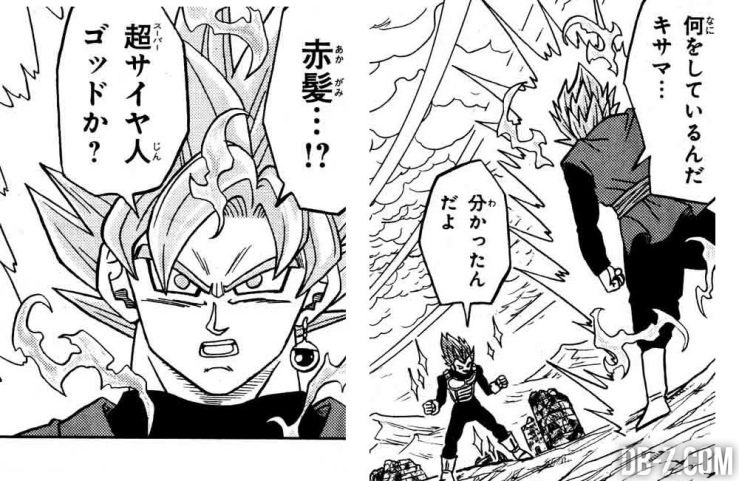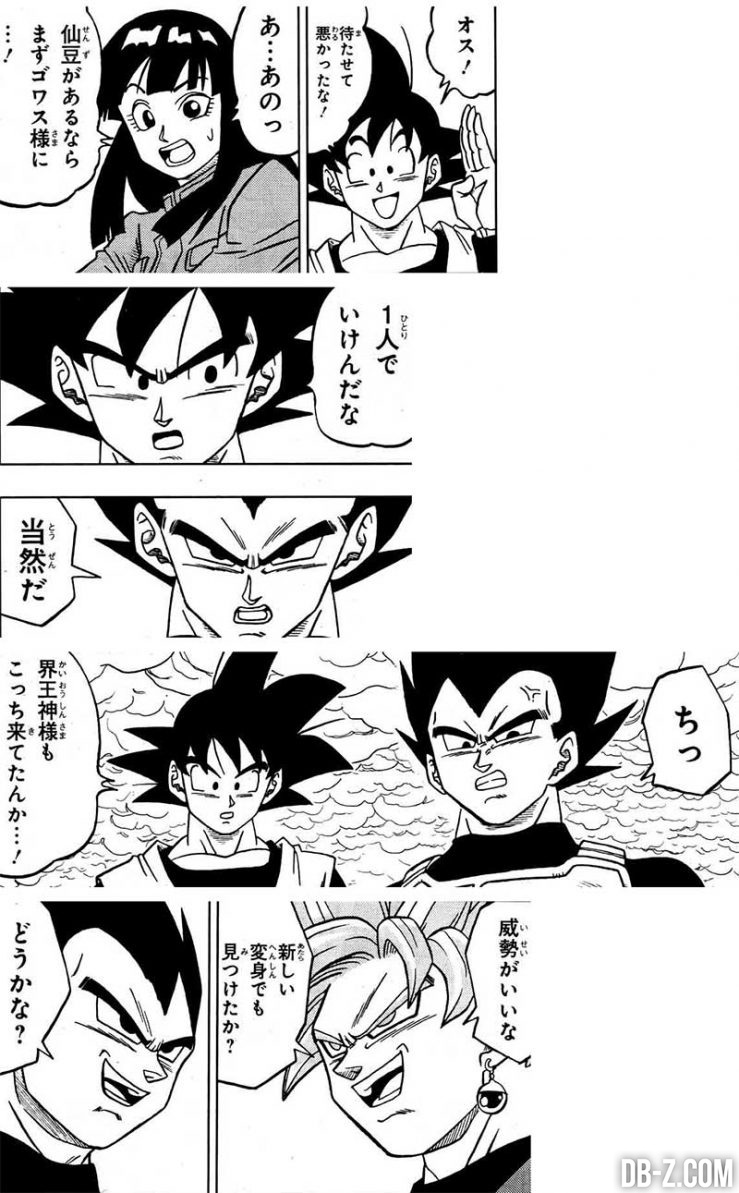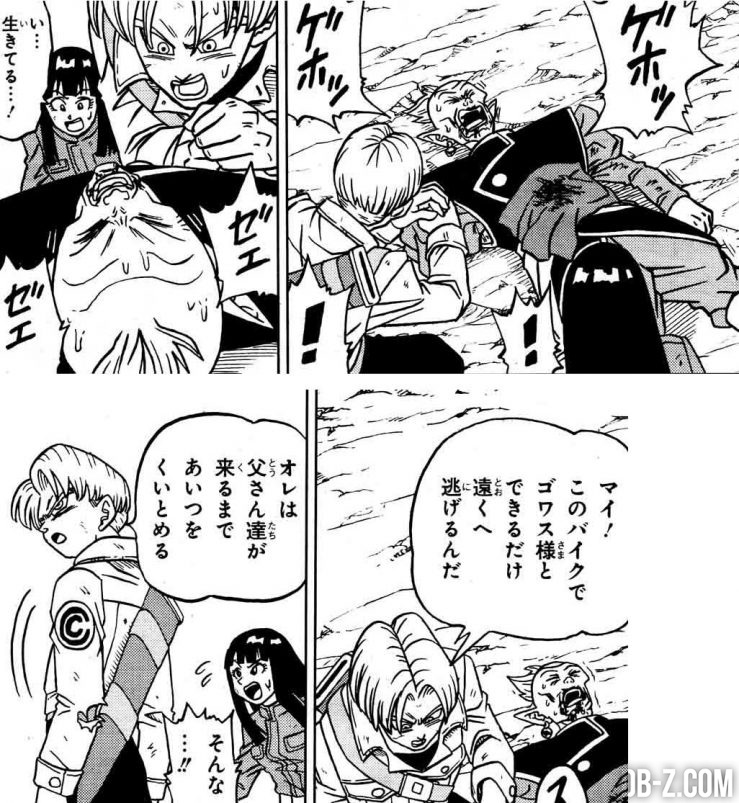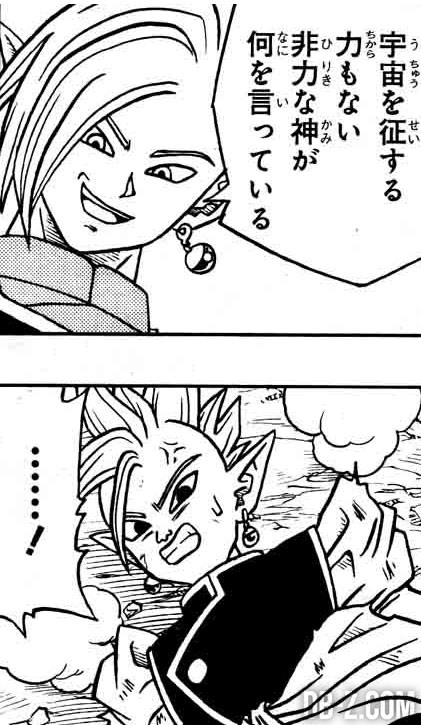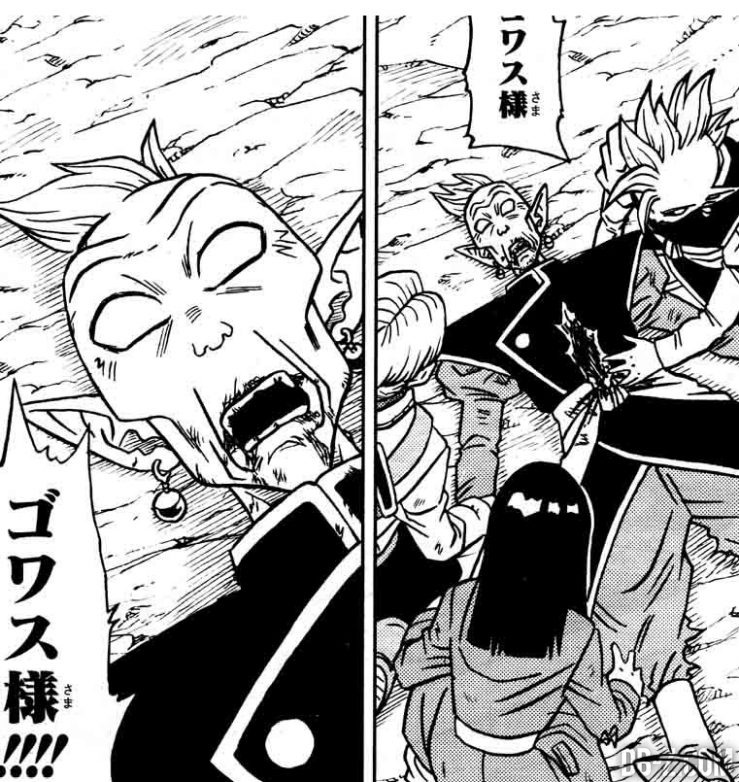 PARTIE 3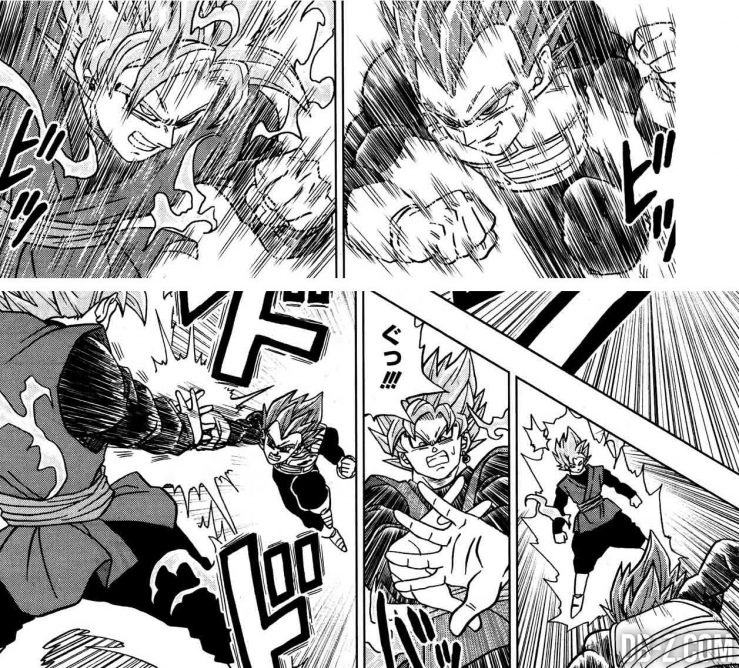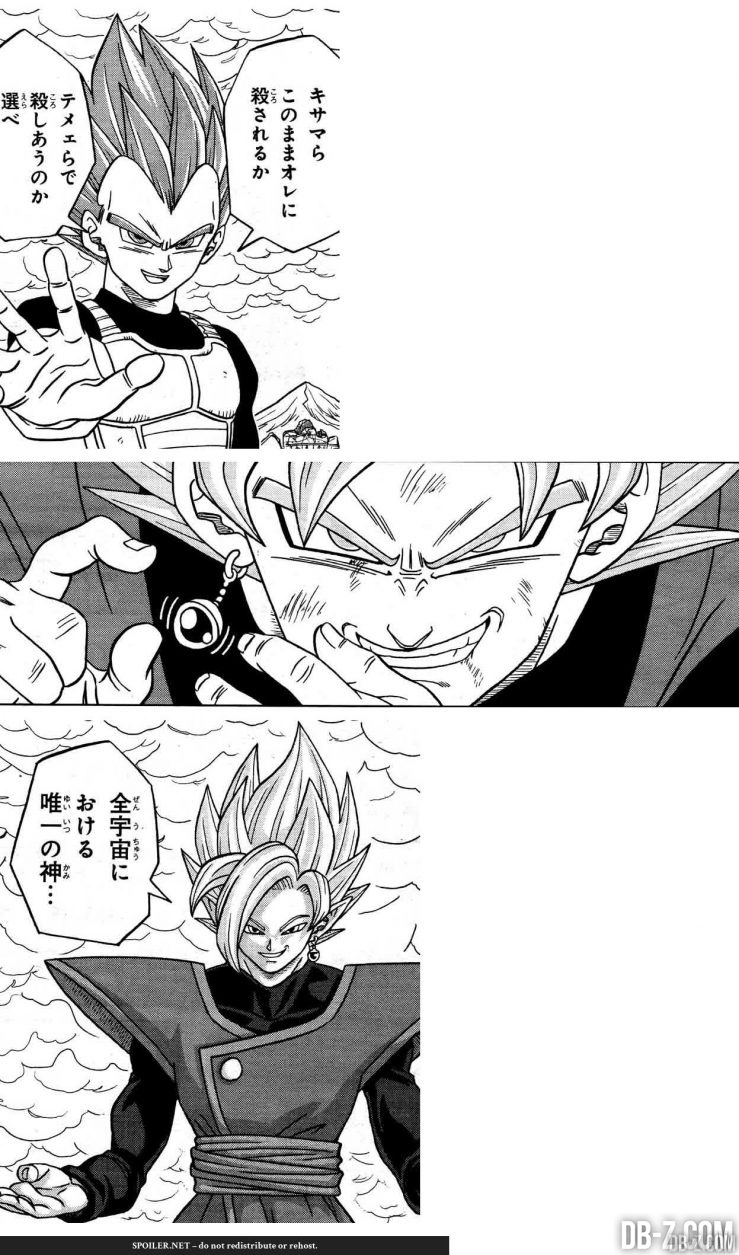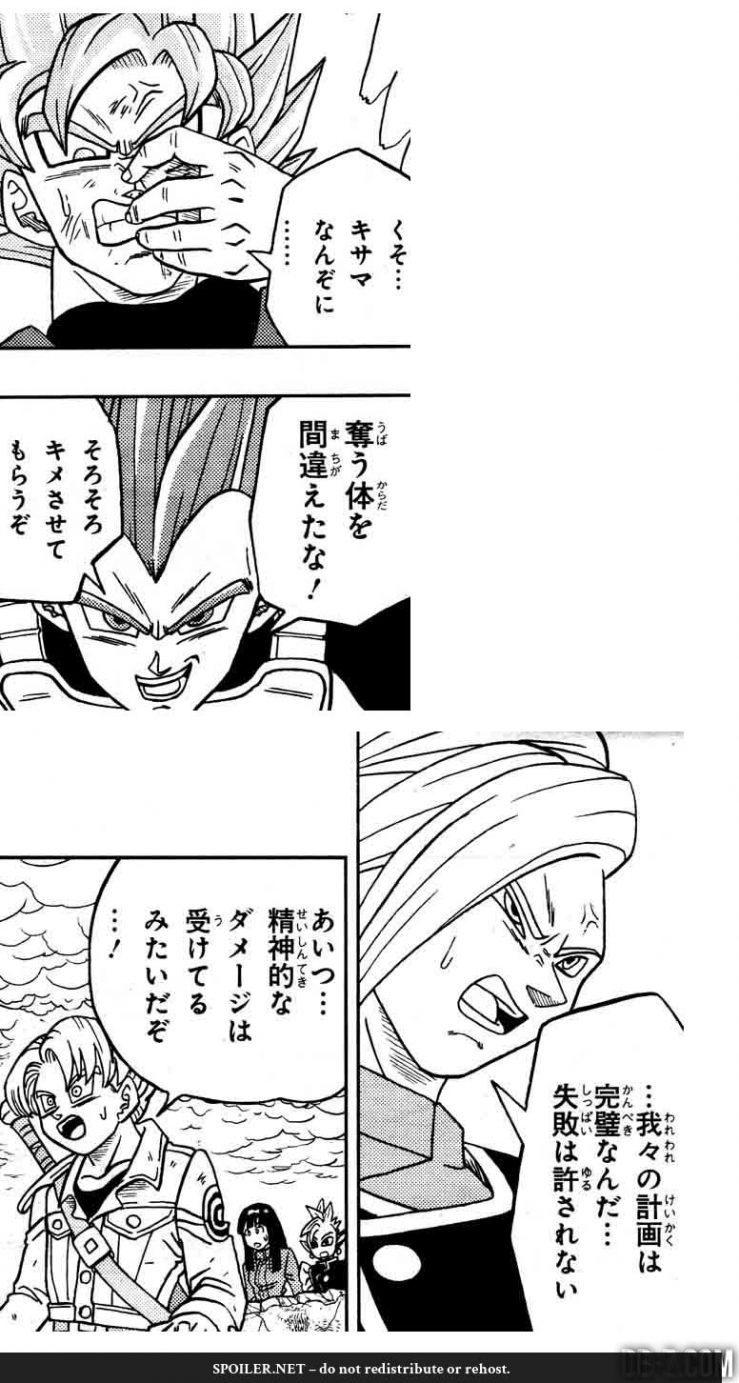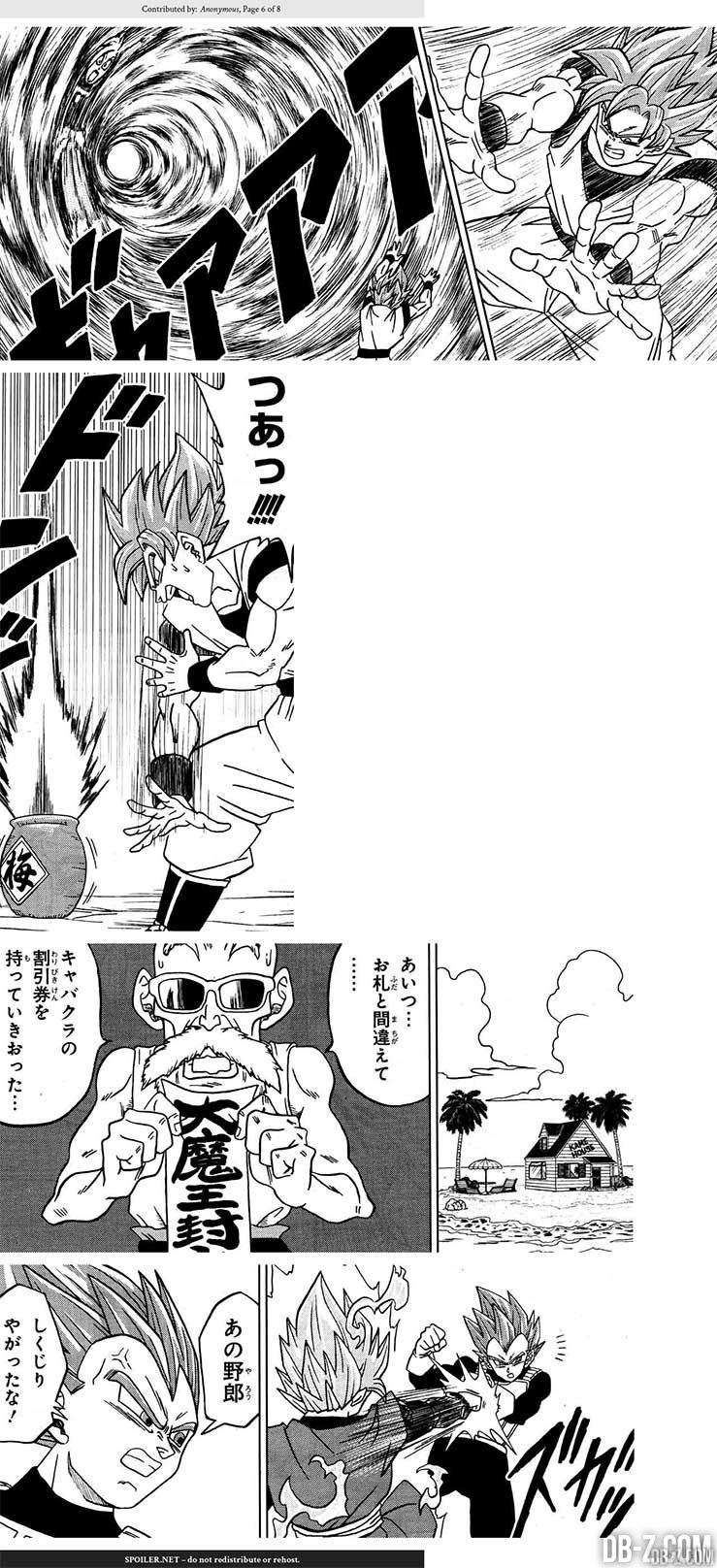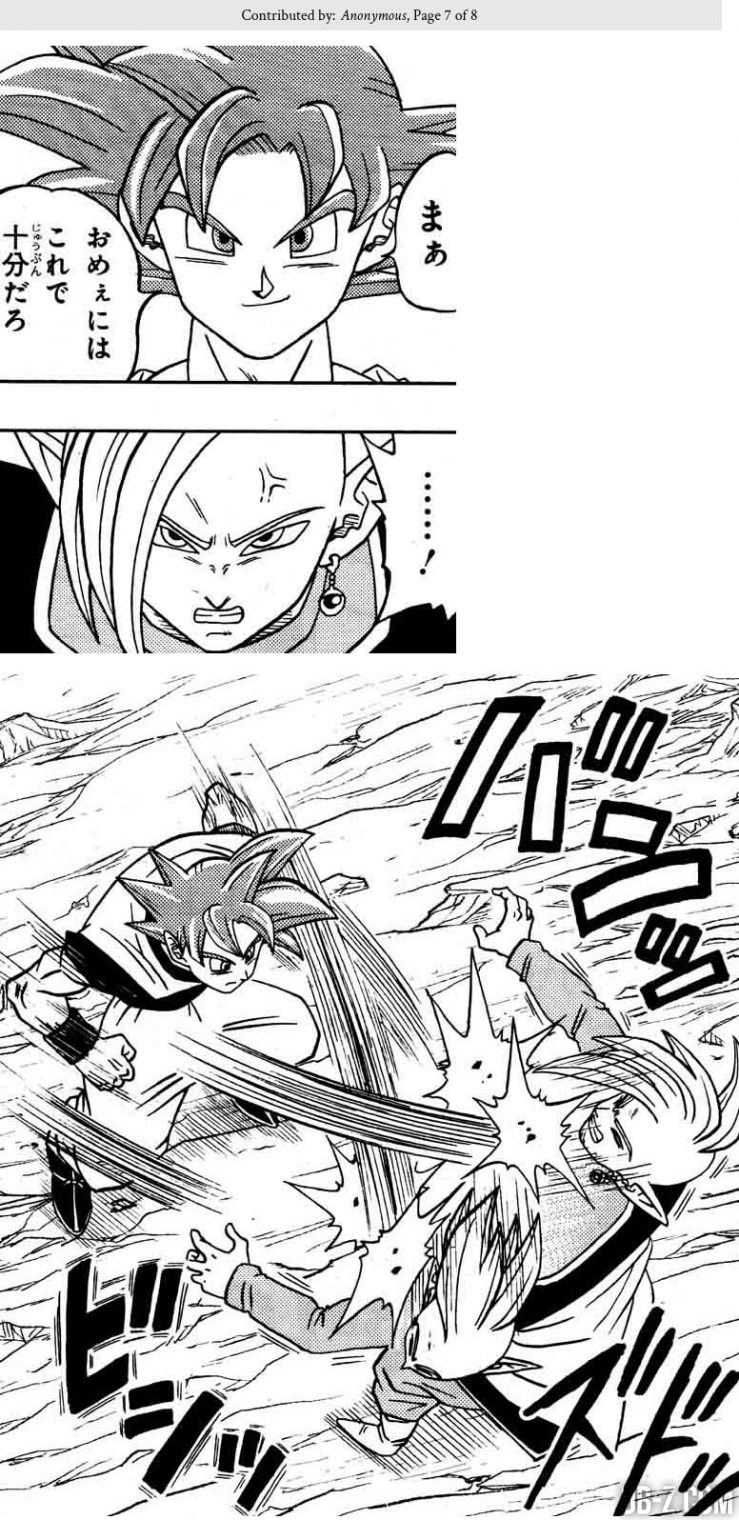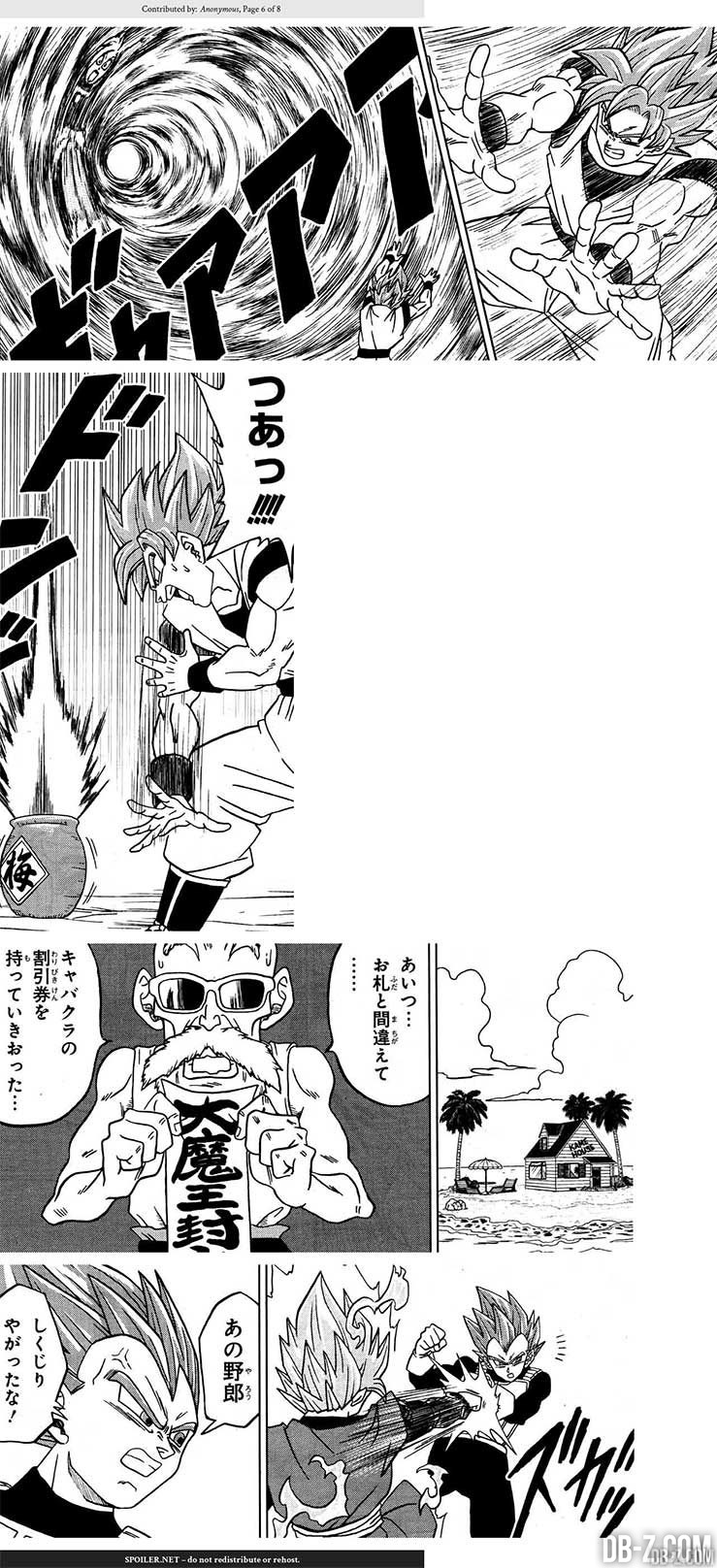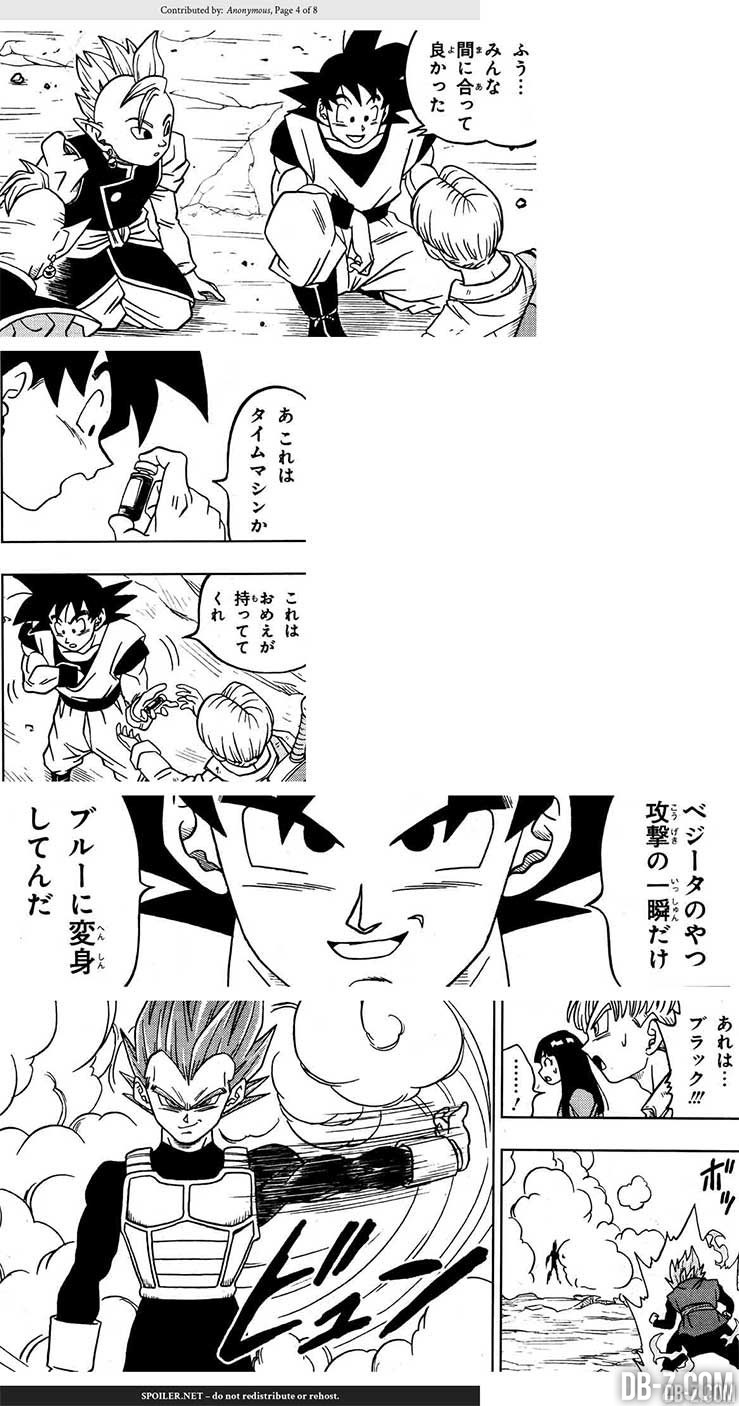 PARTIE 4






Vegeta en Super Saiyan God
Dans ce chapitre 22 de DBS, il semble donc que Vegeta se transforme en Super Saiyan God (ou Super Saiyan Divin). Pour rappel, il s'agit de la transformation Saiyan obtenue par un rituel impliquant six Saiyan au coeur pur, dont le candidat voulant devenir Super Saiyan God. On n'avait jamais vu Vegeta sous cette forme, que ce soit dans l'animé Dragon Ball Super, les films Battle of Gods et la Résurrection de F, ni même sur aucun produit dérivé. S'il s'agit bien de Vegeta Super Saiyan God, ce serait donc une première.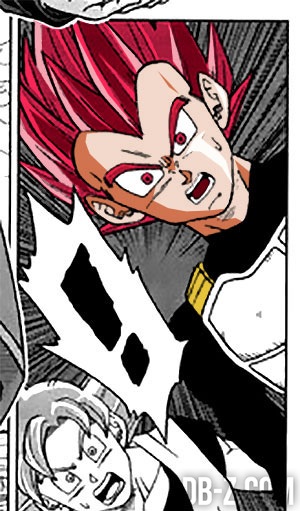 Dragon Ball Super
Dragon Ball Super est un manga et une série TV diffusée sur Fuji TV et rediffusé sur d'autres chaines japonaises chaque dimanche à 09h00, à partir du 05 juillet 2015. Il s'agit de la première série TV Dragon Ball depuis Dragon Ball GT, diffusée de 1996 à 1997. L'histoire débute quelques années après le combat contre Majin Buu, et démarre par le scénario des films Dragon Ball Z : Battle of Gods et Dragon Ball Z : Résurrection F, en pleine période de paix.
Remerciements : @SSJGZetto / @ZitCent