Bandai Namco a procédé ce matin à un nouveau rééquilibrage de Dragon Ball The Breakers. Comme annoncé hier, et toujours en prenant en compte les analyses des données recueillies du jeu, les développeurs ont apporté des ajustements ce 16 décembre à 10h00, en partageant également quelques statistiques sur le jeu. La mise à jour automatiquement téléchargée, vous n'aurez rien à faire. Si vous avez une erreur pendant le matchmaking, vous devrez simplement redémarrer le jeu.
Le rééquilibrage est maintenant terminé.

Merci pour votre compréhension.

Nous espérons que vous continuerez à apprécier DRAGON BALL THE BREAKERS.

Compte Twitter officiel de Dragon Ball The Breakers
Ajustements et rééquilibrages du 16 décembre 2022
① Ajustements pour équilibrer le taux auquel tous les survivants sont vaincus : Bandai Namco a confirmé que l'équilibre du taux de victoire entre les Survivants et les Méchants est largement conforme à sa conception prévue, basée sur les données récentes présentées ci-dessous.

Cependant, étant donné le rythme légèrement élevé avec lequel une équipe de Survivants est vaincue, Bandai Namco a tenu à apporter les ajustements suivants.
Ajustements de la machine à voyager dans le temps
Légère augmentation de la vitesse à laquelle la jauge pour appeler la machine à remonter le temps se remplit.
Augmentation du nombre de balises de Machines Temporelles d'Evasion qui apparaissent pendant la phase d'évacuation, lorsque le nombre de survivants restants diminue.
② Ajustements pour réduire l'écart de taux de victoire entre les différents Méchants : Sur les trois Méchants, le taux de victoire de Cell est encore légèrement inférieur. Afin d'améliorer cela, Bandai Namco met en œuvre les ajustements suivants.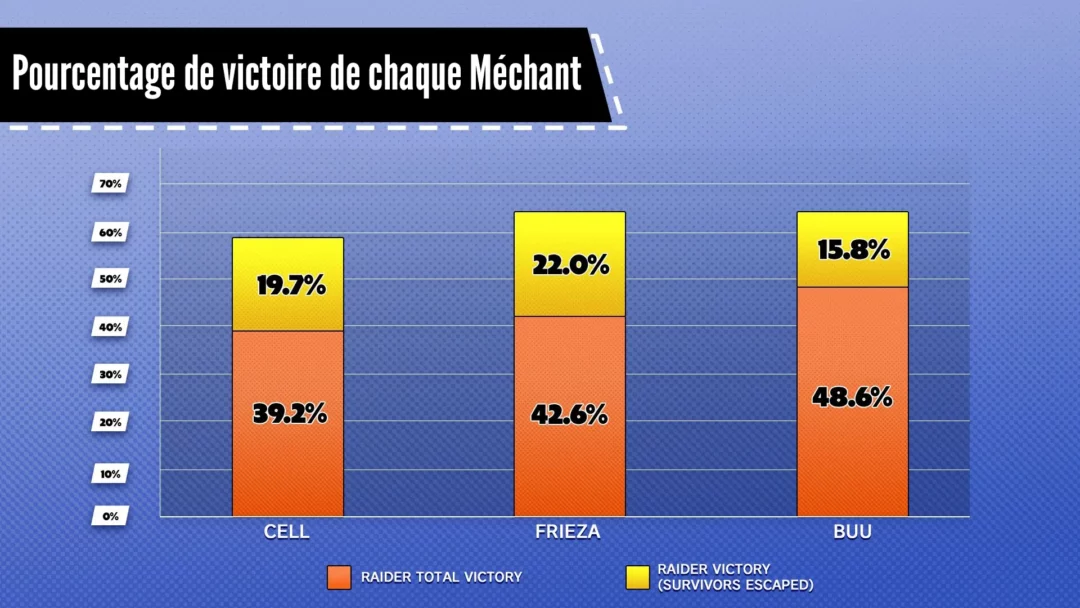 Ajustements appliqué à Cell
Diminution de la quantité de jauge d'évolution nécessaire pour passer du niveau d'évolution 3 au niveau 4.
Augmentation de la quantité d'énergie d'évolution gagnée lorsque la compétence passive « Absorption de vie » de Cell est activée.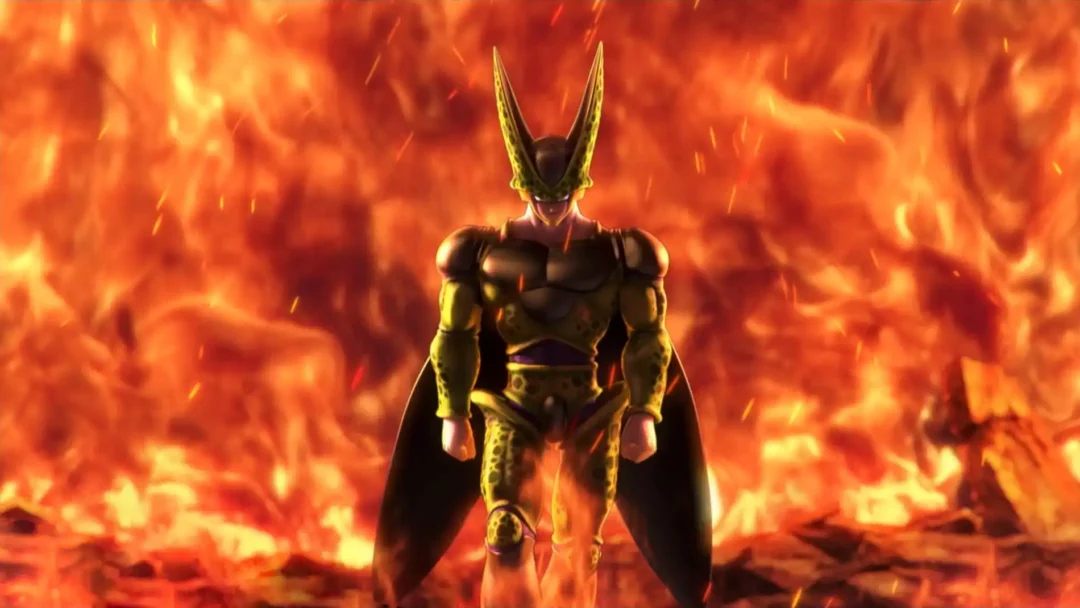 C'est tout pour cette nouvelle mise à jour du jeu. Sur un tout autre sujet, le contenu Dragon Ball du V-Jump du 21 décembre 2022 nous informe que quatre nouvelles transphères arriveront prochainement. Il s'agit des transphères de Gohan, Videl, Trunks, et Goten.
Dragon Ball The Breakers, en bref…
Dragon Ball The Breakers est un jeu d'action asymétrique développé par Dimps, et édité par Bandai Namco. L'action se déroule dans le même univers que les jeux Dragon Ball Xenoverse 1 et 2. L'histoire suit des civils humains, pris au piège dans une faille temporelle avec certains des méchants les plus emblématiques de Dragon Ball. Les survivants doivent s'entraider s'ils veulent survivre, car les méchants viennent les chercher.
Le jeu se déroule également dans le même univers que les jeux Dragon Ball Xenoverse, d'où l'apparition de failles temporelles mélangeant des ennemis des différentes époques de Dragon Ball. Plusieurs DLC ont déjà été annoncés par Bandai Namco. The Breakers bénéficiera de contenu additionnel et de mise à jour régulières qui sauront réjouir les fans. Les joueurs peuvent gagner du contenu gratuit via le Dragon Tier en jouant au jeu. Le pallier 50 de la première saison est le personnage jouable du "Fermier" pour les Survivants.