Goku Super Saiyan God est maintenant disponible dans la gamme de figurines Dragon Ball MAXIMATIC ! Après les premières Maximatic The Son Goku I, II, III, et IV, cette cinquième « Maximatic The Son Goku V » nous expose un Goku Super Saiyan God de 20 cm. C'est censé nous impressionner, d'où le nom de la gamme « MAXIMATIC », alors qu'en réalité, c'est une taille tout à fait standard pour une figurine de Goku. Elle est estampillée « Dragon Ball Super », puisqu'on rappelle que Son Goku apprend la transformation de Super Saiyan God dès le tout premier arc de Dragon Ball Super. Le fabricant Banpresto souligne également dans la promotion de cette figurine que les cheveux roux – caractéristiques du Super Saiyan Divin – sont de couleur métallisée.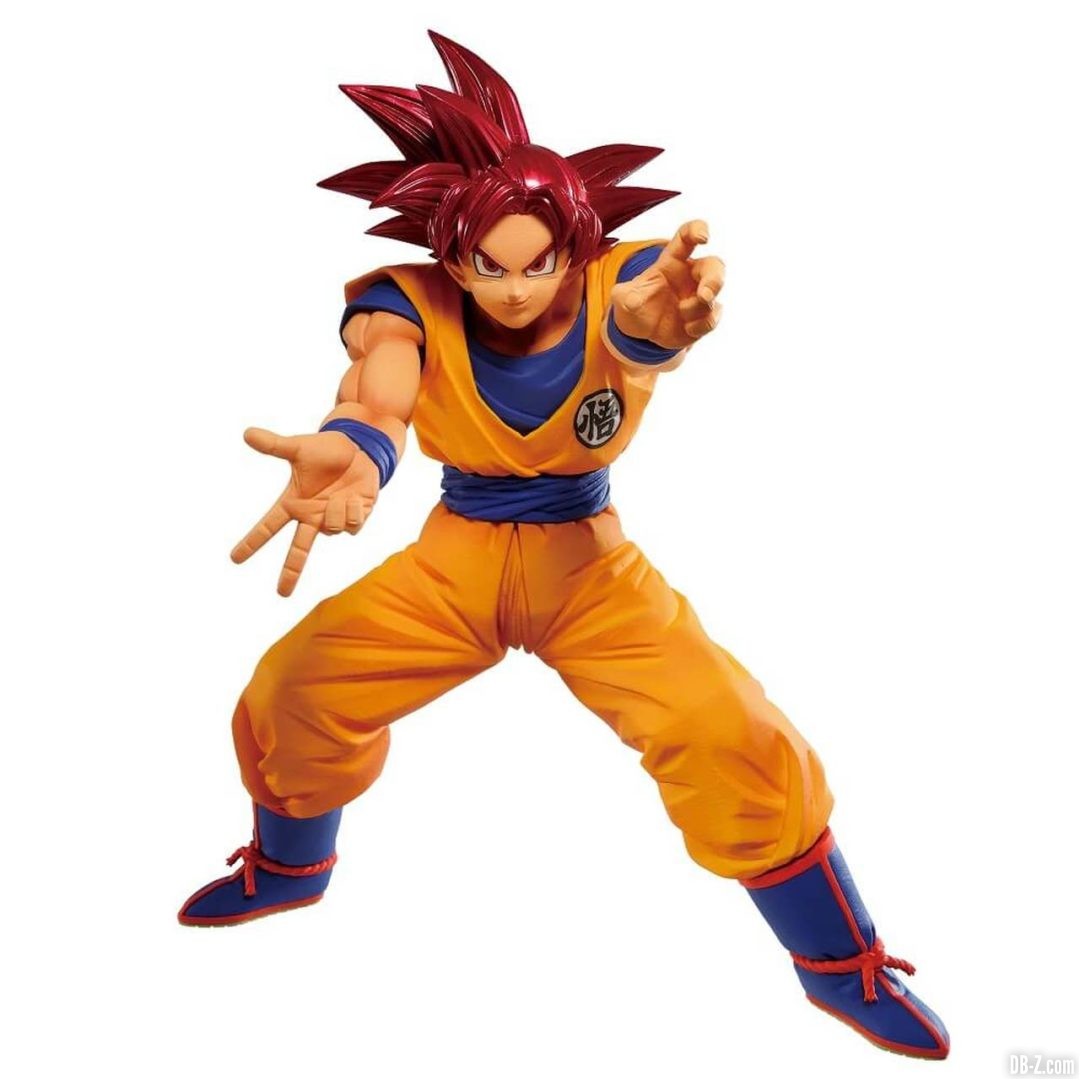 Vous pouvez déjà retrouver des unboxings sur YouTube, comme celui de Shiruko, et probablement bientôt celui du frérot Marty Japan.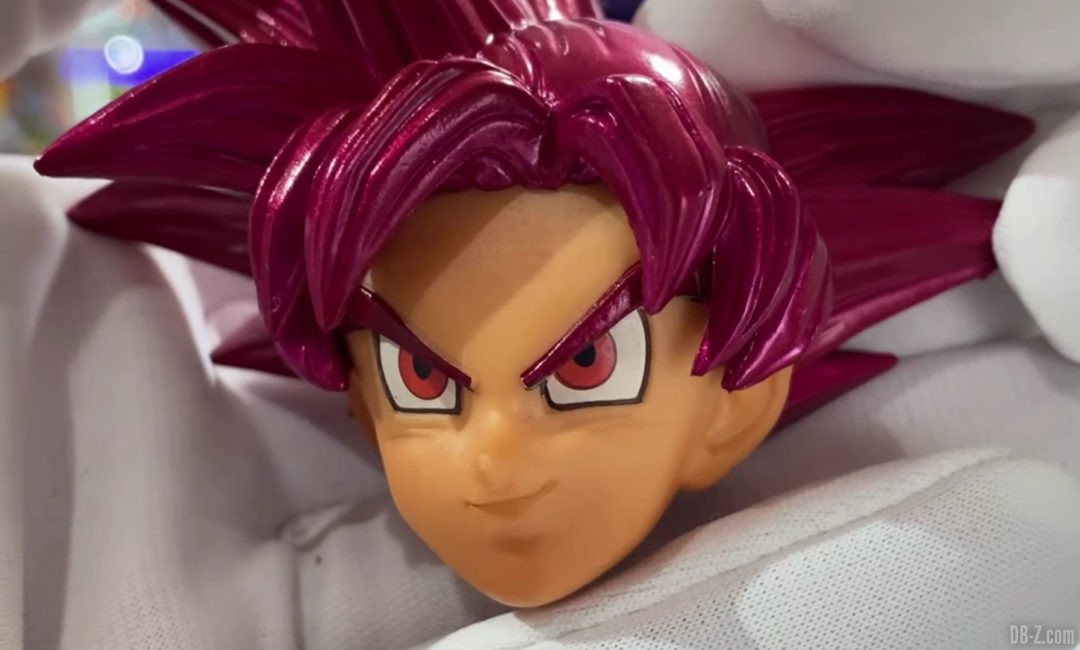 Cette figurine Maximatic The Son Goku V est déjà disponible au Japon, mais uniquement en tant que lot dans les Game Centers. Si vous vivez au Japon, vous pouvez également la trouver à la revente dans presque toutes les boutiques de figurines, puisqu'il est très fréquent que les gens qui la gagnent dans les UFO Catchers la revendent ensuite. Certains japonais en font même un véritable loisirs. En effet, il arrive assez fréquemment que certaines personnes douées pour les machines à pince gagnent des figurines en 3 ou 4 coups (donc pour 400 ¥ / 3 €), afin de les revendre immédiatement après dans les boutiques spécialisées pour à peine plus cher.
Cette figurine de Goku Super Saiyan God sera également disponible en France dans les prochains jours. D'ailleurs, elle est déjà disponible sur la plupart des sites de figurines.
Figurines MAXIMATIC
Banpresto présente sa gamme de figurines MAXIMATIC ainsi : « Il s'agit d'une gamme de figurines réalisée avec une taille, un moulage, et une technique de coloration maximale, d'où son nom de MAXIMATIC« .
Informations supplémentaires
Nom Français

 : Figurine Maximatic The Son Goku V

Nom Japonais

: ドラゴンボール超 MAXIMATIC THE SON GOKU Ⅴ

Date de sortie

: 8 janvier 2021 au Japon

Prix au Japon

: Figurine à gagner uniquement en Game Centers (machines-à-sous type UFO Catcher), ou en revente d'occasion

Matière

: ABS & PVC

Fabriquant

: Banpresto

Gamme

: Maximatic

Site officiel

: BP Navi