Dans le lot de nouveautés qui est annoncé en ce moment à la Jump Festa 2016, il y a celles qui concernent les figurines. C'est l'occasion pour le fabricant Banpresto de présenter sa nouvelle figurine Master Stars Piece Super Saiyan Son Goku déclinées en 4 tons pour la loterie Amusement Ichiban Kuji :
The Brush (version normale)
The Original (couleur du manga original)
The Tones (en noir et blanc)
The Dimensions (en cel-shading)
Elle mesure environ 30 cm selon Watanabe, et vous aurez reconnu la colorisation en cel-shading utilisée sur les nouvelles Master Stars Piece Manga Dimensions !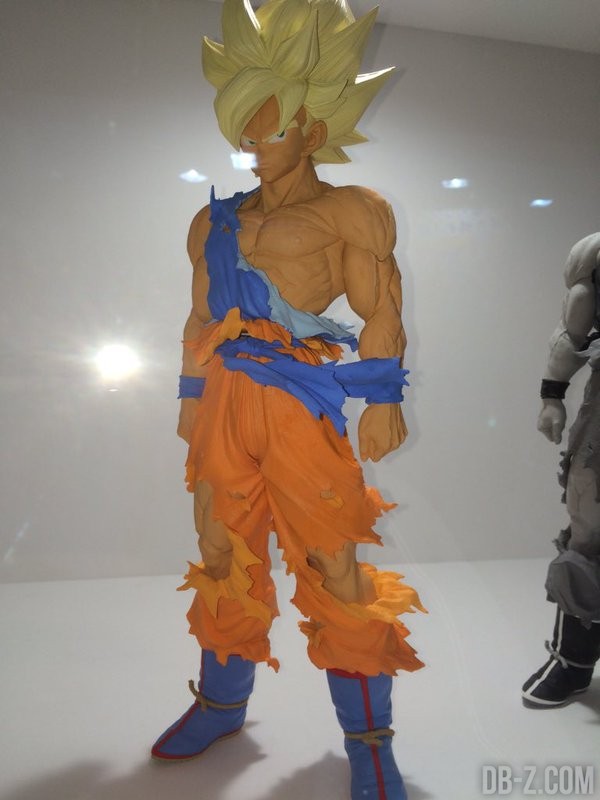 Les amateurs du style cel-shading des Manga Dimensions y trouveront leur compte !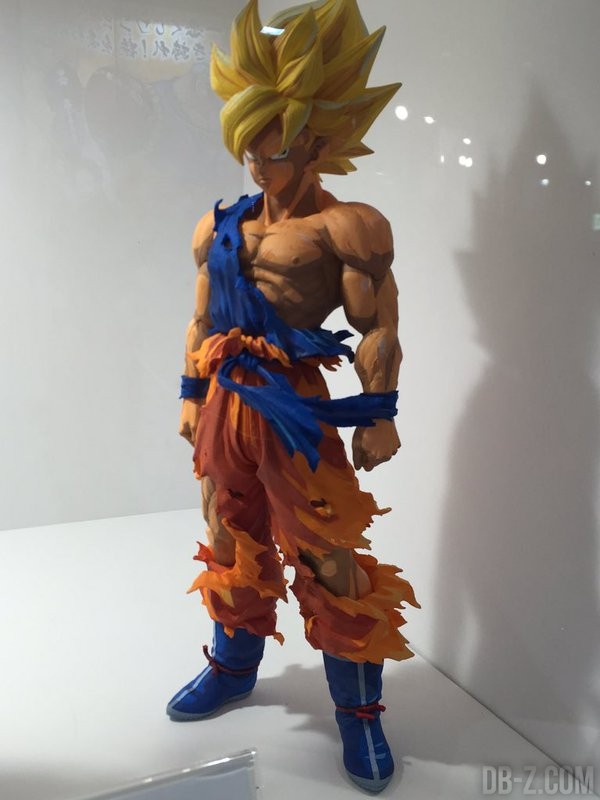 Informations complémentaires
Nom complet

: Master Stars Piece Super Saiyan Son Goku (nom temporaire)

Date de sortie

: Avril 2016

Achat

: A gagner (Loterie Ichiban Kuji / Game Center)
La Jump Festa, c'est quoi ?
la Jump Festa (ジャンプフェスタ, Janpu Fesuta) est une manifestation consacrée aux domaines de l'animation et du manga et qui a lieu chaque année depuis 1998 au Japon. Elle est organisée par l'éditeur Shūeisha, créateur des différents magazines Jump (V-Jump, Weekly Shonen Jump,…).
L'événement est l'occasion de présenter de nouveaux films, manga, jeux vidéos ou marchandises diverses. Il est de tradition que la manifestation serve à montrer des séries connues sous un autre jour, grâce à des produits ou épisodes spéciaux, afin de démontrer la capacité de renouvellement des auteurs. Nombre d'artistes parmi les plus populaires des magazines Jump participent à l'événement, pour des rencontres avec le public et autres séances d'entretien.