Les chiffres ont parlé. L'éditeur Namco Bandai a publié ses résultats financiers de 2013 (du 1er avril 2012 au 31 mars 2013), et annonce ainsi une augmentation de son chiffre d'affaires malgré des objectifs de ventes manqués sur certains titres. Selon l'éditeur, le chiffre d'affaires à l'échelle mondiale a atteint les 487 milliards de yens (~ 3,7 milliards d'euros). Soit une augmentation de 7,3% par rapport à l'année précédente qui avait rapporté 454 milliards de yens à Namco Bandai. Cela représente des bénéfices nets de 32,4 milliards de yens (~ 245,8 millions d'euros).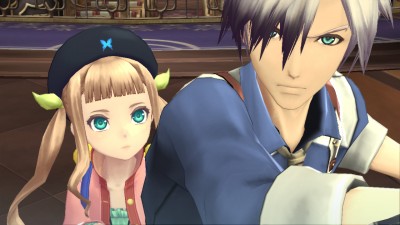 Toutefois, l'entreprise a tout de même reconnu n'avoir pas réussi à atteindre le nombre de cibles prévues pour certains de ses jeux. Par exemple, Namco avait espéré vendre 1,7 million d'exemplaires de son jeu de combat, Tekken Tag Tournament 2 mais n'est parvenu à en écouler que 1,5 million. Même chose pour l'excellent RPG japonnais Tales of Xillia 2 (que j'ai fini deux fois) : Namco Bandai espérait en vendre 650.000 exemplaires mais le titre n'a trouvé que 500.000 acheteurs, dont votre humble serviteur. En même temps, ce jeu n'est sorti qu'au Japon à l'heure actuelle.
Et pour Dragon Ball ?
Dragon Ball ne figure pas dans la fameuse liste des franchises les plus performantes de cette année, ni de l'année 2011, mais la licence y figurait l'an passé. Si on regarde la 5ème meilleure franchise qui figure sur la liste de Namco Bandai, il s'agit de Pretty Cure (un shojo du genre 'magical girl') qui rapporte 11,6 milliards ¥ pour cette année. Quand on sait que l'an passé, l'éditeur prévoyait que la franchise Dragon Ball rapporterait 8,5 milliards ¥ pour l'exercice 2013, on peut penser que Dragon Ball n'est pas si loin de la 5ème place.
Aucun jeux vidéo Dragon Ball n'est listé dans ce rapport annuel, mais ce n'est pas vraiment étonnant, puisque souvenez-vous, en 2012, l'éditeur n'avait commercialisé que Dragon Ball Budokai HD Collection ainsi que Dragon Ball Z for Kinect, dont ni l'un ni l'autre n'étaient d'ailleurs sortis au Japon !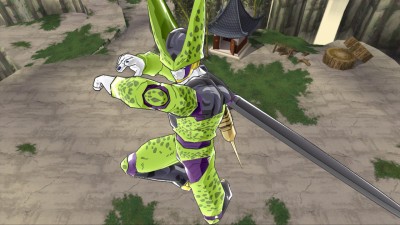 En ce qui concerne les goodies (figurines, jouets,…), la franchise est passée de 4,4 milliards ¥ pour l'année fiscale 2012 à 4,8 milliards ¥ cette année, peut-être grâce à l'engouement dû au film Dragon Ball Z 'Battle of Gods' et au dynamisme de la licence Dragon Ball Heroes, alors que les prévisions pessimistes de la société étaient de 4,0 milliards ¥ l'an passé ! D'ailleurs, Namco Bandai annonce une nouvelle fois une prévision à 4,0 milliards de ¥ pour l'an prochain.
https://www.db-z.com/forum/index.php/topic,3337.0.html