Le fabricant de résines Dragon Ball non-officielles Xceed nous tease son prochain produit qui sortira en janvier 2016. Après le print, voici le modèle 3D final qui sera utilisé pour la résine XRF The Future Trunks Xceed Vol.2, dont le prototype est en cours de réalisation en ce moment même. Elle sort après les résines XRF Super Saiyan 3 Vegetto, et XRF The Fusion Gogeta.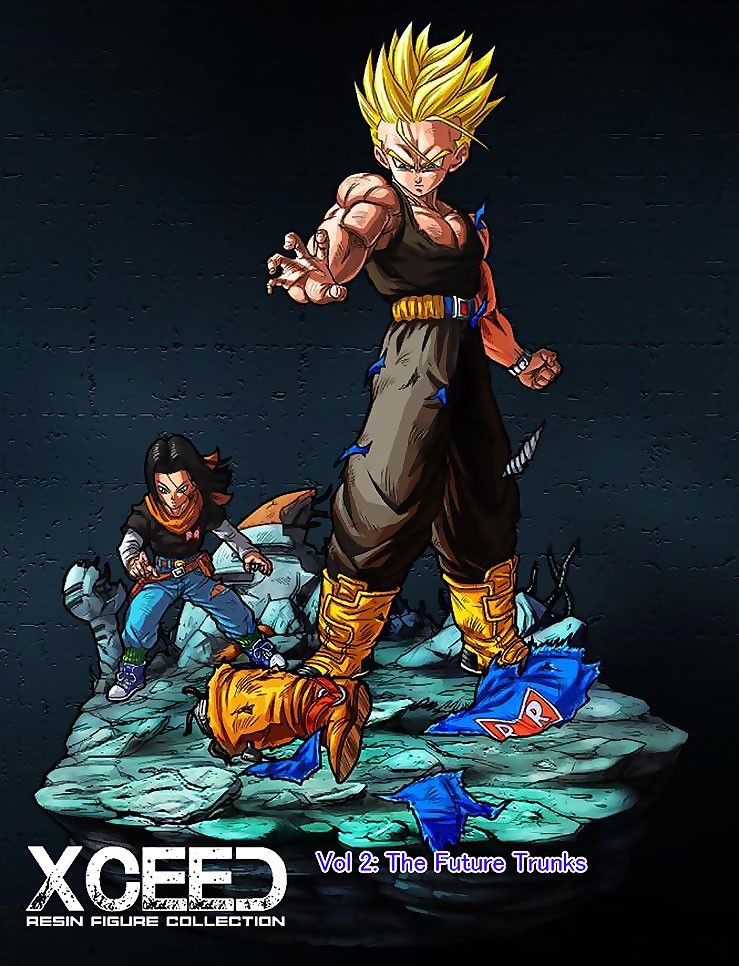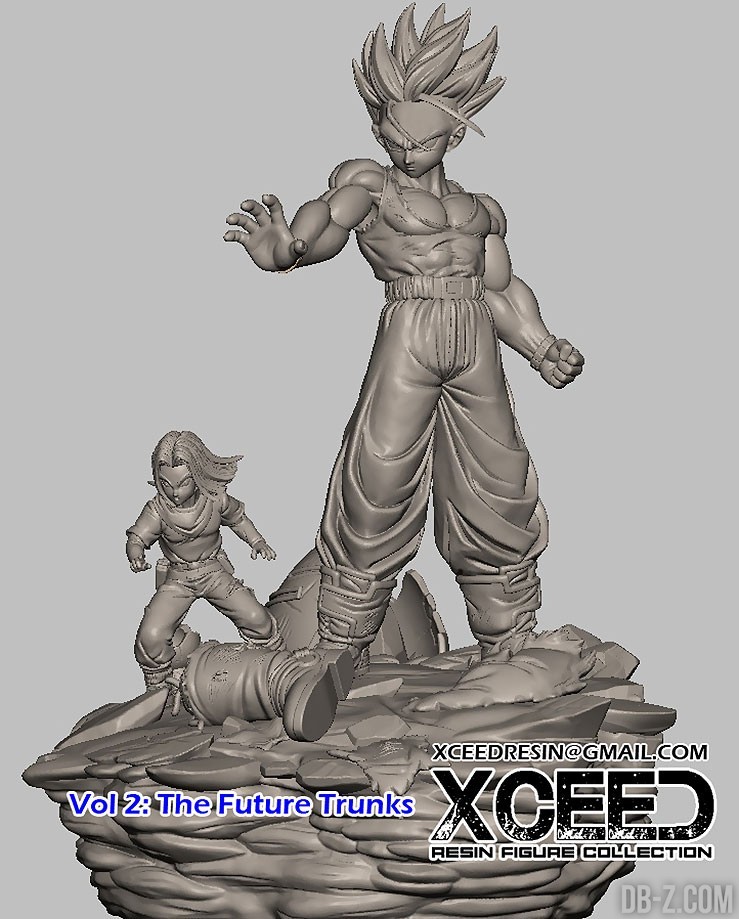 Avertissement : TOEI ANIMATION, le producteur et titulaire des droits d'auteurs des séries animées DRAGON BALL, DRAGON BALL Z et DRAGON BALL GT, rappelle que « Les figurines de XCEED sont fabriquées et commercialisées en totale violation des droits de TOEI puisque à aucun moment la société XCEED, n'a sollicité la moindre autorisation. »

Vous n'avez donc ni le droit d'acheter leurs produits, ni d'en faire la promotion. Cet article n'a pour objectif que de vous montrer l'avancement de leur sculture à titre purement informatif, et sans indication sur comment vous les procurer, ce qui est illégal.
Informations complémentaires
Matériaux : Résine PU
Hauteur de Trunks : 29 cm
Hauteur de C-17 : 12cm
Hauteur totale : 37 cm
Largeur : 28 cm
Date de sortie : Fin Janvier 2016