On vous a déjà fait gagner des tomes de Dragon Ball FULL COLOR, de la Perfect Edition, des T-Shirts DBZ et autres vêtements DBZ, des Goodies et Mangas Battle of Gods depuis Tokyo, des cartes DBZ, des figurines collector DBZ, de la bouffe DBZ, et même des packs des 7 Dragon Balls en résine… Et j'en passe. Aujourd'hui, on met la barre un peu plus haut avec un nouveau concours d'actualité puisqu'il vous propose de remporter 2 jeux vidéos DRAGON BALL XENOVERSE !
Comment participer au concours ?

 Abonnez-vous au compte Twitter @BandaiNamcoFR

 Ensuite :
– Soit tu nous Follow + Retweet ce tweet sur Twitter,
– Soit tu nous Like + Like ce post sur Facebook,
– Soit les deux pour doubler tes chances de gagner puisque le tirage au sort sera fait en mélangeant les deux listes.
Fin du concours : MERCREDI 25 FEVRIER. Comme d'habitude, pour lever toute suspicion, les noms et prénoms des gagnants seront annoncés sur Facebook et Twitter, et vous serez contactés en privé par mail.
Les gagnants ont été tirés au sort. Bravo à Vitshika BAYT (Facebook) et Alain LY (Facebook) !
Dragon Ball Xenoverse, en bref…
Dragon Ball Xenoverse sortira sur PC, PS4, PS3, Xbox One and Xbox 360. Il offrira notamment les transformations in-game, des personnages aux expressions faciales super détaillées, ainsi que de tout nouveaux graphismes. Les joueurs pourront créer et personnaliser leur propre personnage, et les faire combattre contre les protagonistes du monde de Dragon Ball, ainsi que contre d'autres joueurs en ligne.
En effet, le Tenkaichi Budokai (Championnat du Monde des Arts Martiaux) de l'univers de Dragon Ball sera un élément majeur du prochain jeu vidéo de la licence, et ça, c'est énorme : Les combattants du Monde entier pourront régulièrement s'affronter dans des tournois organisés par Bandai Namco Games !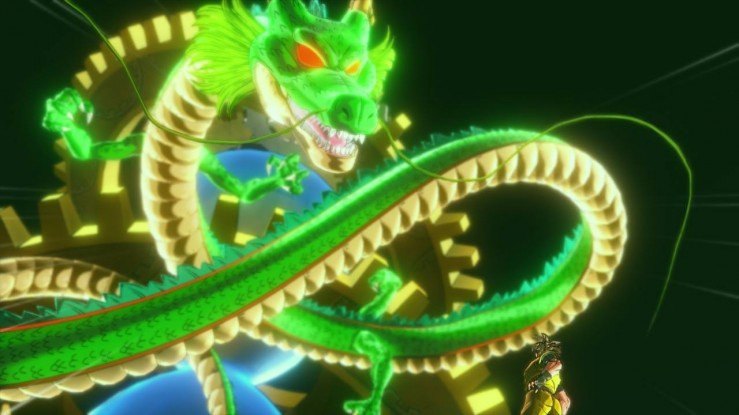 Le guide des joueurs sera bien Trunks, le voyageur temporel. C'est lui qui présentera votre personnage au Kaioshin du Temps dans la Salle de transfert de Toki, et qui vous permettra de rencontra les autres combattants, ainsi que de customiser vos tenues, accessoires, etc… Il vous permettra également de choisir votre maître au combat, et enfin, de participer à des quêtes en temps que Patrouilleur du Temps (mode Histoire) ainsi qu'à des quêtes parallèles (mode co-op). D'ailleurs, notez que le dernier film Dragon Ball Z Battle of Gods fera également partie du scénario.
Dragon Ball Xenoverse est développé par Dimps (qui a fait les Budokai) et est publié par Bandai Namco Games qui a mis en ligne le site officiel du jeu vidéo pour le marché Européen et Américain. La sortie est donc repoussée au 27 février 2015.
https://www.db-z.com/forum/index.php/topic,3832.0.html