On nous dit que ce sera le plus grand événement Dragon Ball jamais organisé.
Pour consoler les nords-américains de la fin de Dragon Ball Super, la branche américaine de Toei Animation (celle qui travaille vraiment) annonce un événement Dragon Ball en Amérique du Nord. « Le point grand événement jamais organisé« , on vous dit. On ne sait rien de cet événement pour l'heure, si ce n'est qu'il sera soutenu par Tamashii Nations, et qu'il aura lieu dans 7 villes différentes entre les Etats-Unis et le Canada. La première étape aura lieu en Juillet 2018 à San Diego.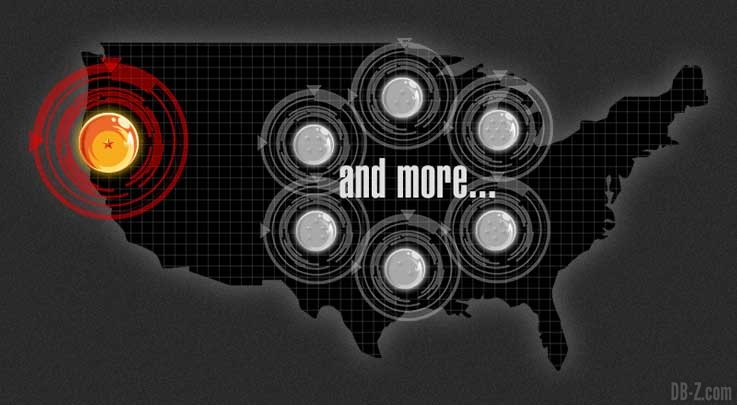 A Dragon Ball event, the greatest of all time, is coming to the United States and Canada.
Consisting of 7 stops, starting from San Diego!!
Expect exclusive items and a one-of-a-kind experience!

Un événement Dragon Ball, le plus grand de tous les temps, arrive aux États-Unis et au Canada.
Il consiste en 7 étapes, à partir de San Diego !!
Attendez-vous à des goodies exclusifs et à une expérience unique !
Le démarrage de l'événement aura donc lieu à San Diego en juillet 2018. Le site officiel révélera d'autres destinations à une date ultérieure, toujours aux USA ou au Canada. L'événement mettra en avant des articles exclusifs, et l'une des marques impliquées dans le projet est Tamashii Nations.
Côté animé, Dragon Ball Super a quant à lui a pris fin avec son 131ème épisode dimanche 25 mars dernier. Le nouvel anime GeGeGe no Kitarō prendra le relais à partir du 1er avril, et devrait être diffusé pendant plus de 50 épisodes. Côté cinéma, un nouveau film Dragon Ball Super ouvrira ses portes au Japon le 14 décembre.
Toei Animation a annoncé la semaine dernière la création d'un troisième département dans le cadre de son centre de planification et de production de dessins animés, qui se concentrera principalement sur les projets Dragon Ball. Shueisha, l'éditeur du manga Dragon Ball d'Akira Toriyama, a également créé un « Bureau Dragon Ball » pour se concentrer exclusivement sur la licence depuis juin 2016.
Voici le trailer qui a été dévoilé :