Okinawa accueille sa première exposition Dragon Ball Super !
Dragon Ball Super SHOP and Collectibles Stamps Challenging, c'est le nom du nouvel événement Dragon Ball Super vient de s'installer à partir d'aujourd'hui à Okinawa ! Du samedi 24 juin au dimanche 24 septembre, le Ryugujo accueille une exposition Dragon Ball, mais aussi une boutique spéciale Dragon Ball, ainsi qu'un rallye de tampon Dragon Ball Super. Non, rien à voir avec le Rally de tampon Dragon Ball qui a eu lieu à Tokyo en janvier dernier.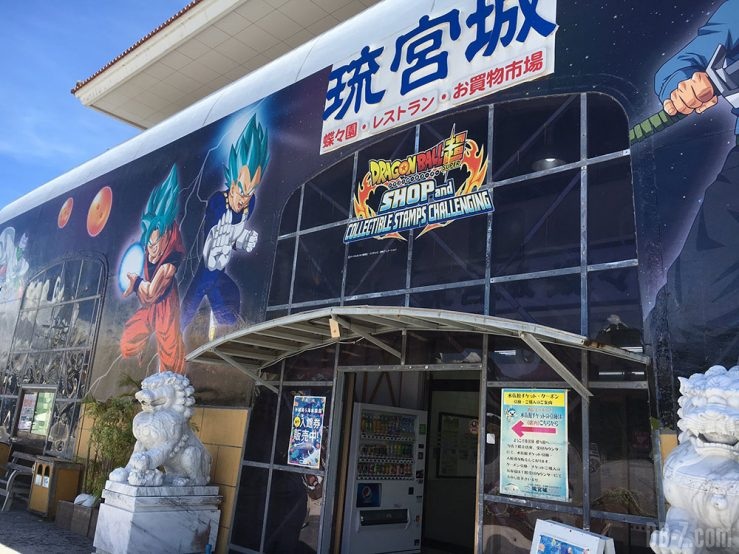 Le Ryugujo Butterfly Garden est un jardin aux papillons situé dans la partie nord d'Okinawa. C'est d'ailleurs un passage quasi-obligé si vous avez l'occasion de vous rendre à l'aquarium d'Okinawa. Le complexe est constitué d'un bâtiment qui accueille un restaurant, un espace boutique, et bien sûr, un jardin où batifolent des papillons qui viennent se poser sur vous.

Le restaurant se trouve au second étage du Ryugujo (attention, au Japon, le rez-de-chaussée compte comme un étage), avec possibilité d'avoir la vue sur la mer, mais on vous conseille fortement de réserver avant pour avoir ces tables ! Les plats sont typiquement d'Okinawa. C'est un peu plus cher que la moyenne, mais ça reste abordable pour un lieu touristique avec par exemple au menu :
Des Mori Soba aux deux couleurs avec des chimaki (1000 ¥ / 8 €)
Des Soki Soba (ou Okinawa Soba) (800 ¥ / 6 €)
etc…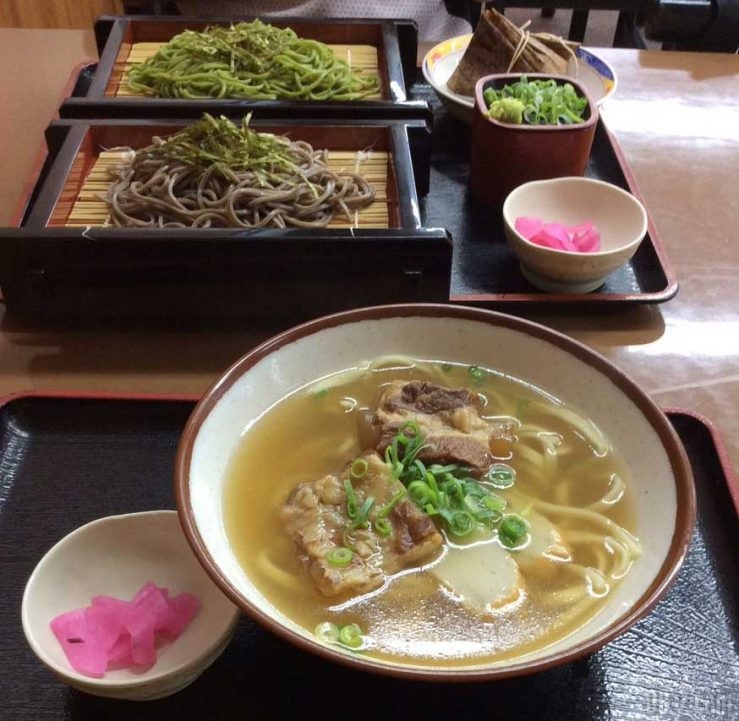 L'exposition Dragon Ball Super
Passons au concret : l'événement « Dragon Ball Super SHOP and Collectibles Stamps Challenging » ! Toute la façade du bâtiment a été recouverte d'une fresque en hommage aux principaux personnages de Dragon Ball Super.
Voici le bâtiment en temps normal, comparée à maintenant avec la fresque Dragon Ball Super :
A l'intérieur, vous aurez donc les boutiques et les expositions Dragon Ball Super au rez-de-chaussée, et le restaurant à l'étage :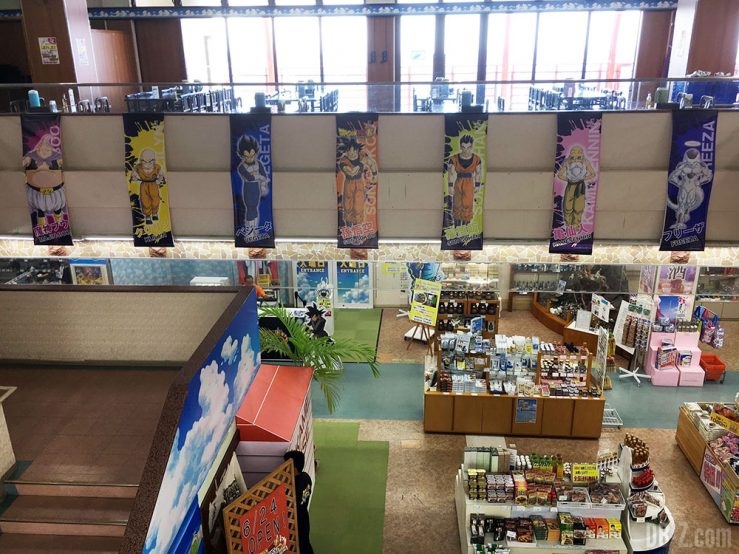 Les deux grosses stars, ce sont ces statues grandeurs natures de Goku SSGSS et Vegeta SSGSS. La statue de Goku se trouve vers les goodies (vous voyez les puzzles Dragon Ball Super en arrière plan), et la statue de Vegeta se trouve vers les expositions d'artworks de la série animée Dragon Ball Super. Notez les sketchs de Jiren en bas à droite !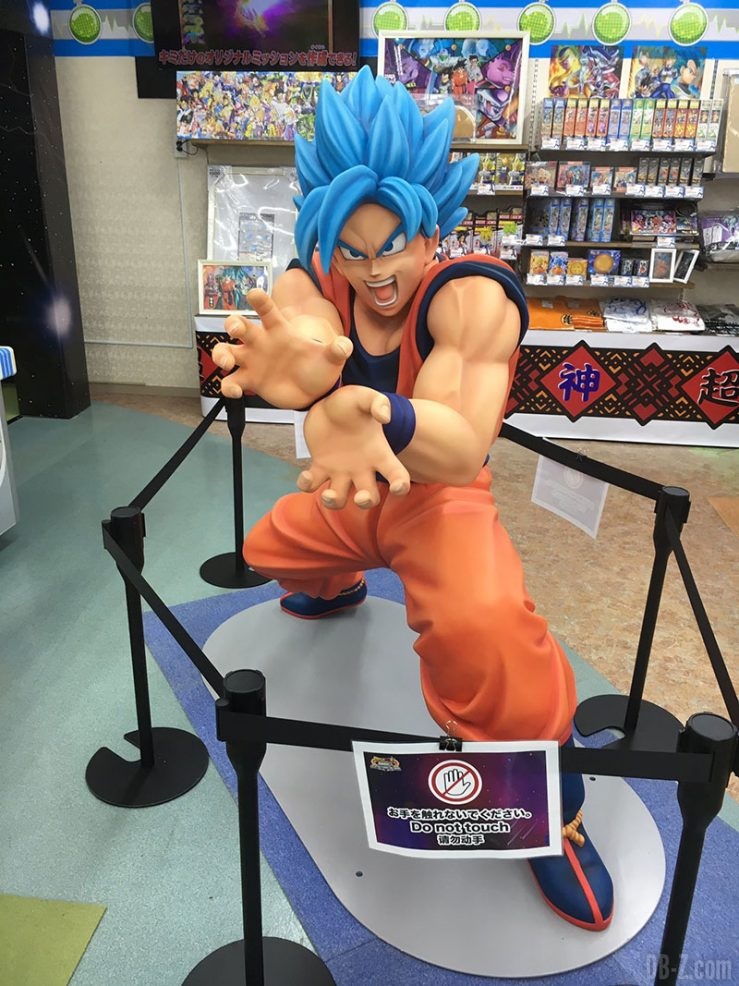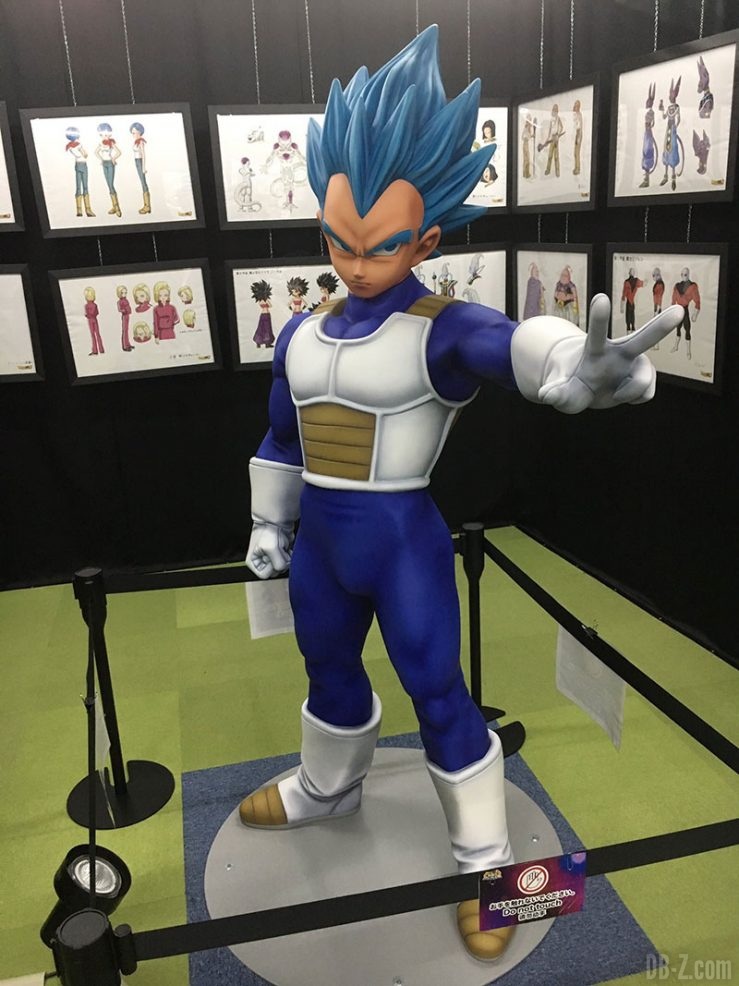 L'entrée de l'exposition et la participation au rallye vous seront facturées 700 ¥ / 5 €. Pour participer au rallye, il faudra vous rendre au guichet pour valider votre inscription. Vous partez ensuite dans le jardin aux papillons à la chasse aux tampons. On vous donnera plus d'informations prochainement sur le déroulement de l'événement.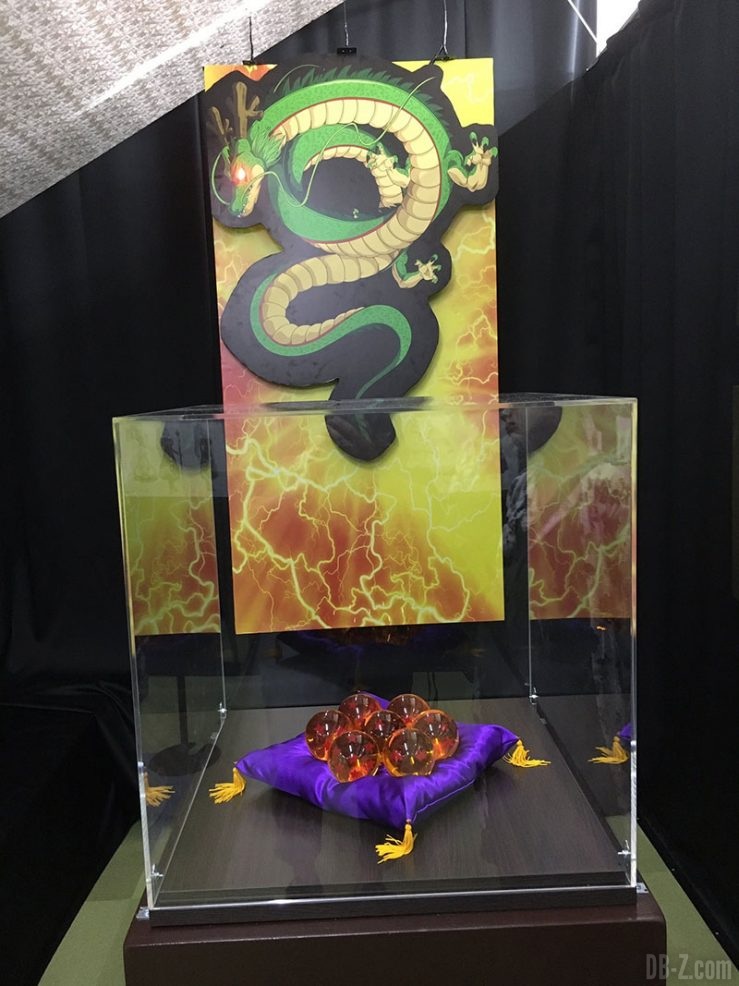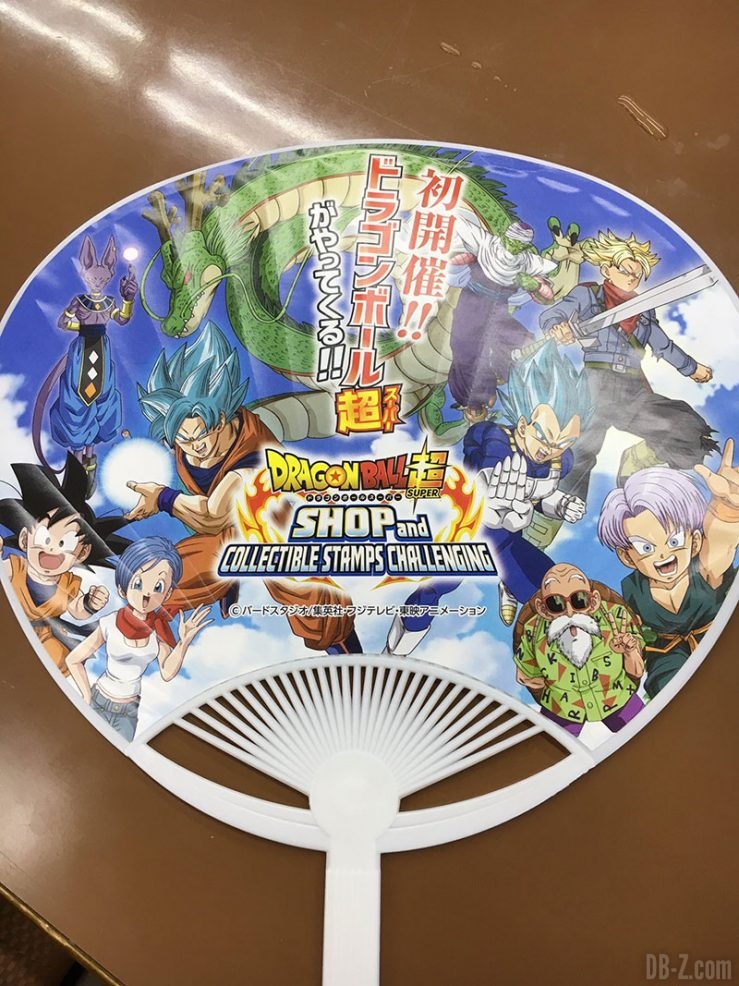 Informations complémentaires
Nom

: Dragon Ball Super SHOP and Collectibles Stamps Challenging

Date

: Du 24 juin au 24 septembre 2017

Tarif

: 700 ¥ / 5 €

Horaire

: De 09h00 à 17h00

Lieu

: Jardin aux papillons Ryugujo Butterfly Garden (Okinawa, Japon)