Tout comme vu avez pu le lire sur notre site, l'Ichiban Kuji History of Rivals a été repoussée à deux reprises. En effet, des retards se font connaître au niveau de l'approvisionnement des figurines, provoquant une sortie repoussées de un ou plusieurs mois sur des nombreux produits. Cela est évidemment du à la crise sanitaire liée au coronavirus qui a ralenti l'ensemble du processus organisationnel.
Si l'on en parle aujourd'hui, c'est pour souligner que même de simples porte-clés comme les UDM The Best 34 connaissent des difficultés d'approvisionnement.
Ainsi, initialement prévues en Juin, elles sont repoussées d'un petit mois, soit en Juillet.
Pour rappel, les UDM The Best, ce n'est que du réchauffé, mais ça permet à ceux qui avaient manqué les figurines au moment de leur sortie de se rattraper. Ce qui est toujours bon à prendre quand on sait qu'il n'est pas facile de les trouver dans le commerce au bout de quelques mois. Ce qui peut souvent être le cas pour certaines figurines convoitées qui se retrouvent à des prix assez élevés dans la plupart des boutiques.
Et cela reste un moyen rentable et peu coûteux pour Bandai d'écouler leur stock de porte-clés, surtout si l'on rajoute à côté de cela la collection UDM V-Jump qui permet de proposer un éventail assez important de réédition d'anciens porte-clés.
On retrouve donc ici des figurines déjà parues, mais difficilement trouvables pour certaines, notamment le Broly Full Power (DBS) et Majin C-21 qui sont recherchés par les collectionneurs.
Et comme à son habitude, la cinquième figurine du lot est un "inédit", à savoir un Goku SSJ dans la même position que le Goku SSB présent lui aussi. On connaît maintenant Bandai Spirit, c'est une façon simple pour eux de fabriquer une figurine en dépensant le moins d'argent possible.
UDM The Best 34 : Le line-up
Cette nouvelle série UDM The Best 34 comprendra comme à l'accoutumé 5 figurines :
Informations complémentaires
Nom Français : Dragon Ball UDM The Best 32 (Ultimate Deformed Mascot The Best 32)
Nom Japonais : ドラゴンボール / アルティメットディフォルメマスコット THE BEST 32
Date de sortie : Juillet 2020
Prix : 200 ¥ / 2 €
Taille : 5 cm
Fabricant : Bandai
Les UDM en bref…
Les UDM Burst / UDM The Best sont de petites figurines Dragon Ball – en réalité des portes-clés Dragon Ball – fabriquées par Bandai. Beaucoup de personnages représentés dans cette série sont issus de Dragon Ball Z, Dragon Ball GT, ou particulièrement encore de Dragon Ball Heroes, comme Bardock Super Saiyan 3 ou Broly Super Saiyan 4. Elles s'achètent généralement dans les machines à sous (gashapons) généralement dans les environs de 200 ¥ / 1,50 € l'unité, et on s'en sert surtout de porte-clé ou de décoration pour sac, trousse, etc… Vous pouvez les acheter dans les machine à pièce (gashapon) au Japon, ou par exemple sur le Dragon Ball Store.
Au Japon, un gashapon (ガシャポン) ou gachapon (ガチャポン) est à la fois une machine à pièces distribuant des jouets, et les jouets qu'elle distribue. Les figurines Dragon Ball UDM Burst sont typiquement le genre de figurines que vous pouvez trouver facilement dans ces machines contre 200 ¥ / 1,50 €.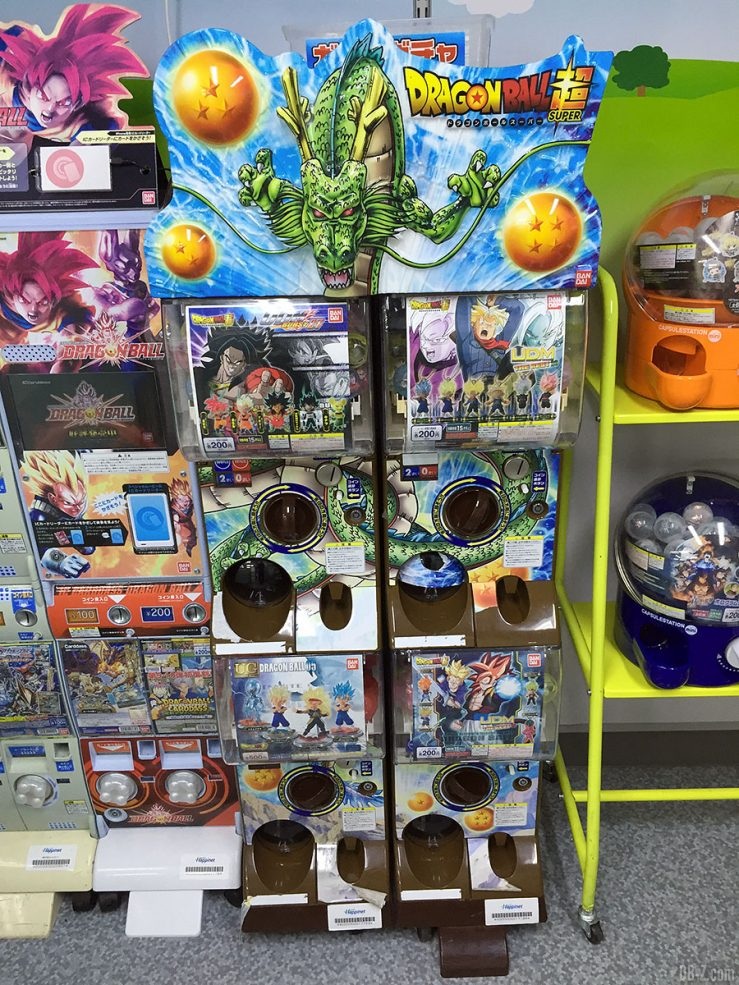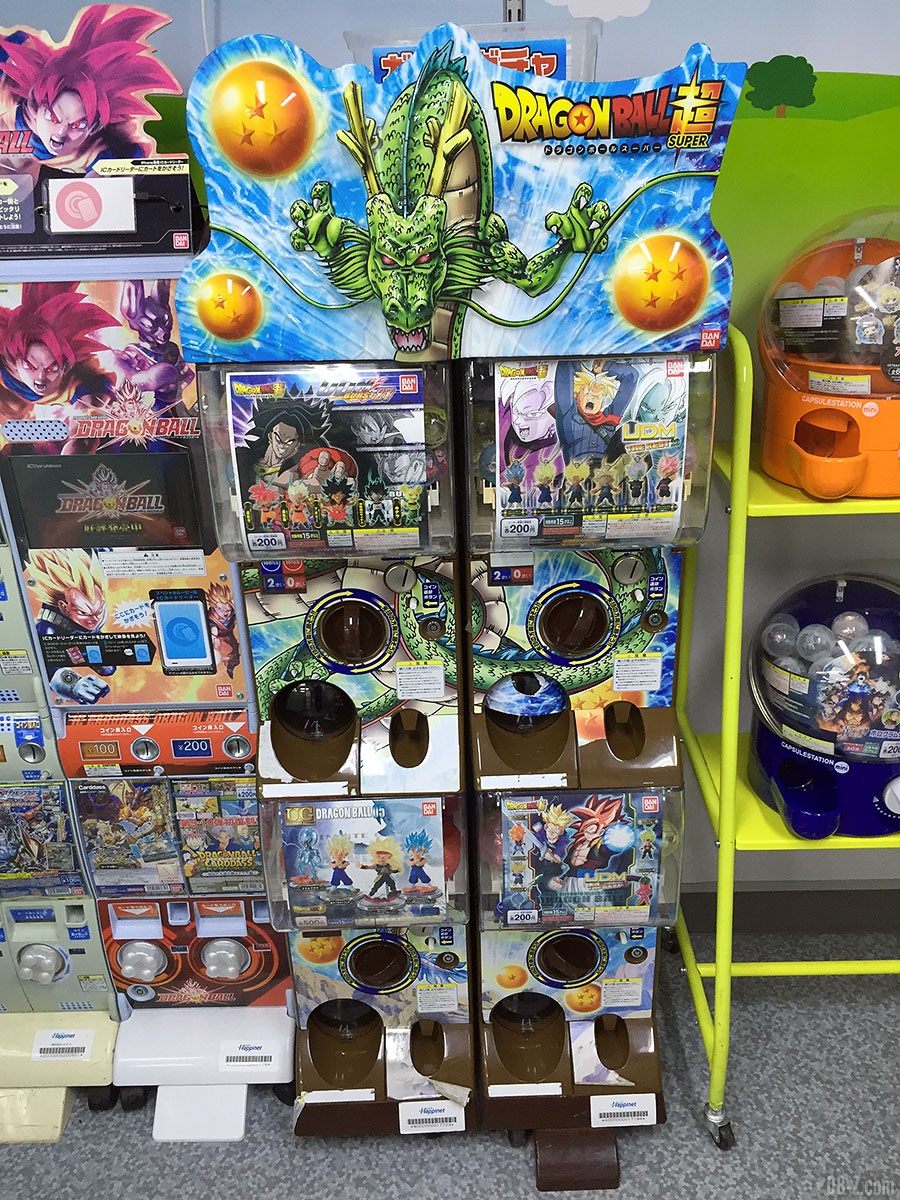 Et surtout, n'oubliez pas de suivre régulièrement le planning des futures sorties de figurines Dragon Ball sur notre forum ou l'on publie les nouveautés dès leur annonce !