Vous vous souvenez des 4 déclinaisons de la figurine Master Stars Piece Super Saiyan Son Goku qui ne sont d'ailleurs pas encore sorties ? Faites de la place pour une cinquième édition : la MASTER STARS PIECE SUPREME THE SON GOKU (Animation Version). C'est ce visuel du fabricant Banpresto qui a discrètement fait son apparition sur le net qui l'annonce. Il s'agit de la Master Stars Piece Super Saiyan Son Goku, et cette figurine reprend le concept des 4 autres déclinaisons de la Master Stars Piece de Son Goku exposée à la Jump Festa 2016 en décembre dernier, mais avec une nouvelle colorisation : la version de l'animé (animation version).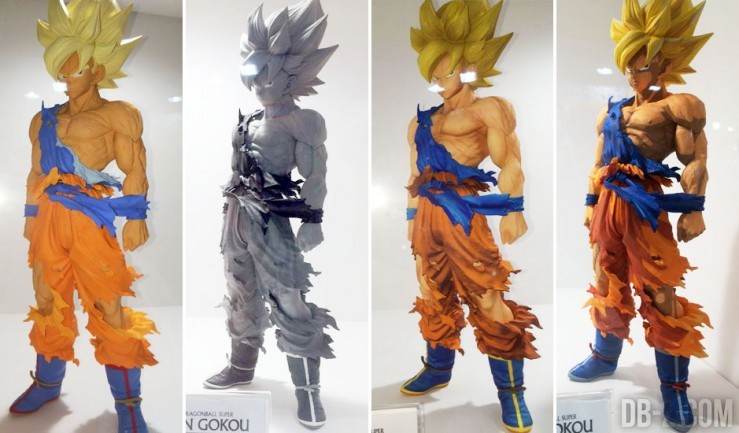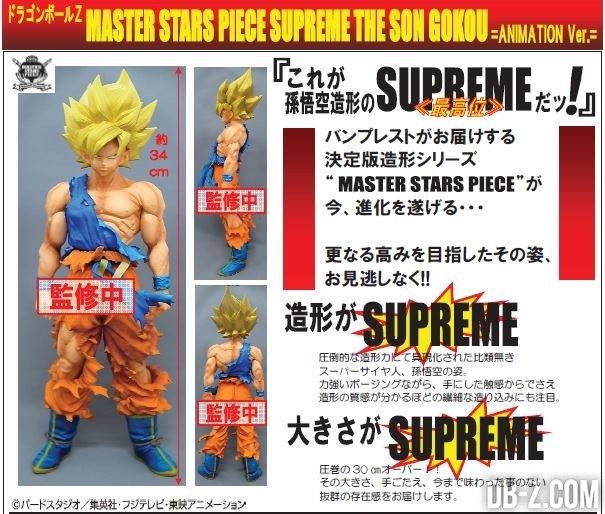 Vous vous en êtes peut-être rendu compte, la réalisation de la figurine est basée sur l'une des anciennes illustrations dessinées par l'auteur Akira Toriyama.

Informations complémentaires
Titre

: Master Stars Piece Supreme The Son Goku – Animation Version –

Matière

: PVC (Polychlorure de Vinyle)

Taille

: 34 cm

Fabricant

: Banpresto

Date de sortie

: Juin 2016
Pour plus d'informations sur les figurines, je vous invite à venir vous informer sur le planning des futures sorties de figurines Dragon Ball.
https://www.db-z.com/forum/index.php/topic,3640.0.html