Si vous êtes aussi tombés dans la marmite Dragon Ball The Breakers comme moi l'an passé, alors vous devez déjà savoir que Bandai Namco nous a récemment offert un petit avant-goût de la Saison 4. Et la bonne nouvelle ? Elle arrive le 1er novembre. Oui, vous avez bien lu ! L'attente est presque terminée, et tout a été dévoilé lors d'une émission anniversaire sur YouTube. La vidéo qui dure 1 heure et 50 minutes est disponible en fin d'article.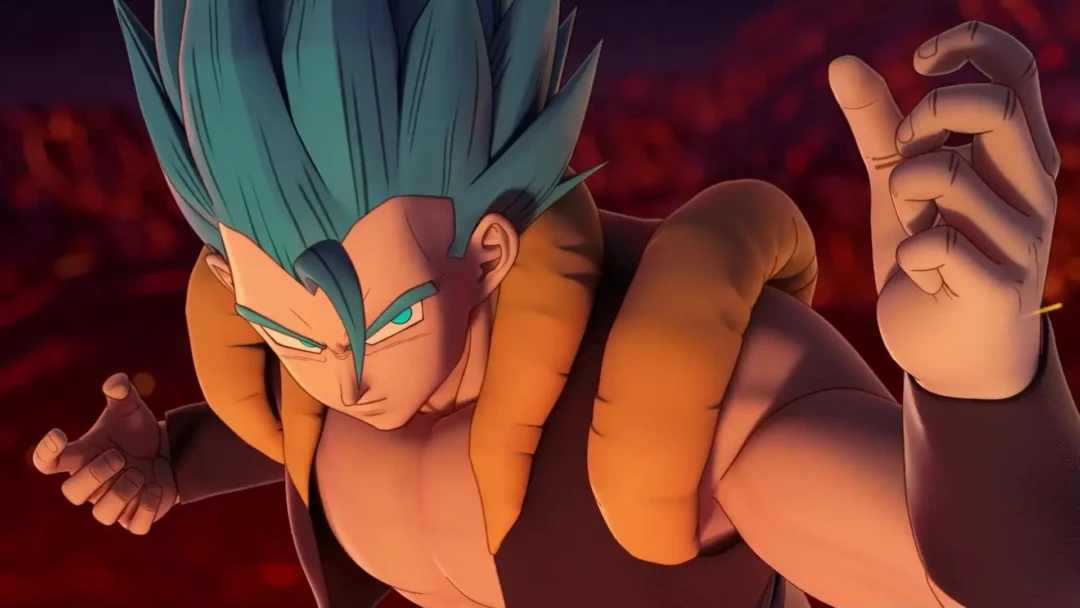 Broly débarque sur le champ de bataille
Comme on le voit dans le trailer de la Saison 4 de Dragon Ball The Breakers, et comme beaucoup d'entre vous l'avaient deviné, le nouveau Raider qui se joint à la bataille n'est autre que Broly (version DBS). Ce personnage emblématique, que nous connaissons tous et adorons, sera disponible grâce aux TP Tokens. Mais ce n'est pas tout ! Bandai Namco nous gâte vraiment pour cette nouvelle saison.
Avez-vous vu les nouveaux skins de survivants ? Ils sont absolument incroyables. Cheelai, Lemo, Bulma (en tenue de neige) et Mr. Satan font leur entrée. Le skin de Mr. Satan est accessible via le Palier Dragon, tandis que les autres seront déblocables avec des Médailles TP. Et pour couronner le tout, le trailer nous a même offert un aperçu de Gogeta, qu isera jouable grâce à un nouveau mécanisme de Super Transpheres. On vous dit tout dans notre article sur le trailer de la saison 4 !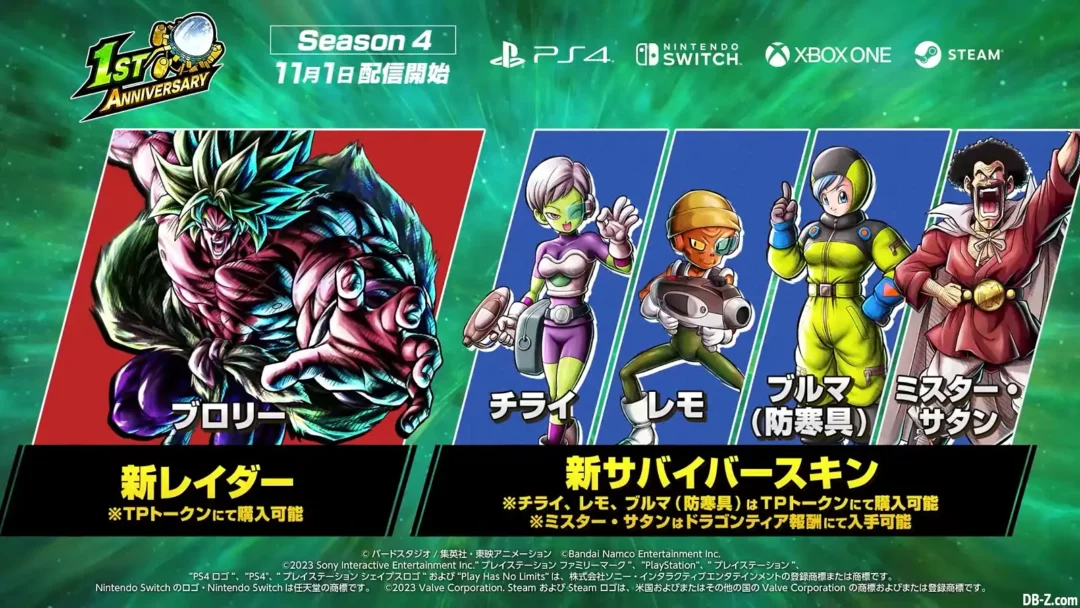 Célébrons le 1er anniversaire de Dragon Ball The Breakers
Ce n'est pas tout ! En l'honneur du "1 an Dragon Ball The Breakers", une pléthore d'articles commémoratifs sont actuellement disponibles. On parle de nouveaux transpheres, d'une carte inédite intitulée "Terrains Dangereux", d'objets spéciaux pour l'anniversaire et d'autres articles personnalisables. Pour tous ceux qui aiment personnaliser leur expérience de jeu, c'est un véritable bonheur.
Et si vous avez manqué le stream du 1er anniversaire sur YouTube, je vous recommande vivement d'aller le regarder ci-dessous. Il regorge d'informations et d'aperçus passionnants sur ce qui nous attend pour cette célébration des 1 an Dragon Ball The Breakers.
Avec un départ éclaté au sol, Bandai Namco nous gâtes cette fois avec de belles nouveautés pour la Saison 4 de Dragon Ball The Breakers. Tout a été détaillé ce matin, mais on sait que d'autres contenus arriveront encore, comme les transphères de Goku et Vegeta en Super Saiyan God, et d'autres trucs.