En août dernier, Xceed dévoilait les plans de sa prochaine résine Dragon Ball avec Goku vs Beerus. Voici un premier aperçu du prototype.
La résine Xceed Vol.6 Goku vs Beerus commence à prendre forme. Celle qu'on avait découvert en images de synthèses cet été réapparaît aujourd'hui tout droit sortie du moule. Cette résine embarque avec elle un total de 3 figurines interchangeables, dont :
Goku Super Saiyan God
Goku Super Saiyan Blue
Beerus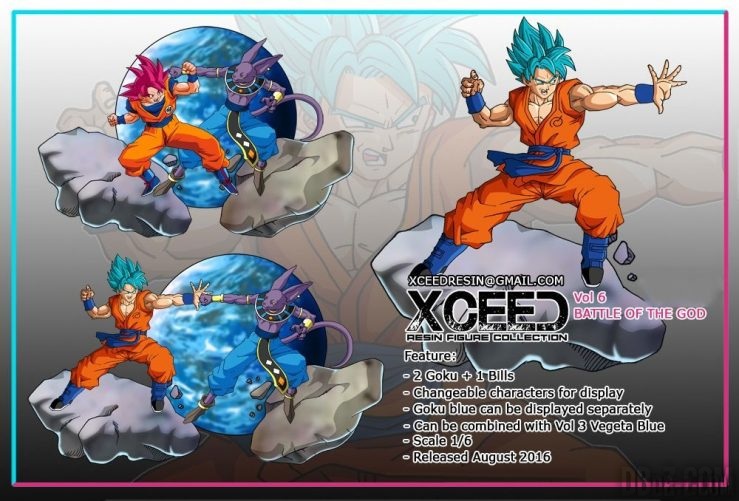 Voici le rendu 3D avec Goku Super Saiyan God vs Beerus :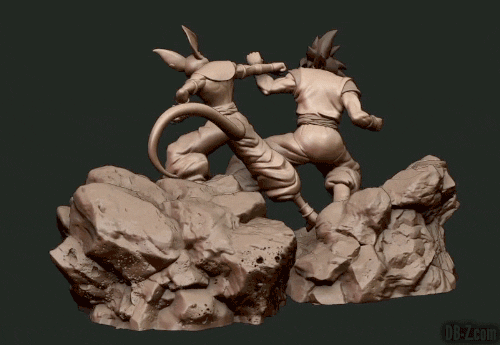 Informations complémentaires
Nom : Xceed Vol.6 Battle Of The God
Contient 2 Goku (Super Saiyan God + Super Saiyan Blue) + 1 Beerus
Personnages interchangeables
Goku Super Saiyan Blue peut même être disposé seul / indépendamment
Peut aussi être combiné avec le Vol.3 Super Saiyan Blue Vegeta
Echelle 1/6
Sortie repousée. date inconnue.
On rappelle que les résines de Xceed ne sont pas reconnues comme produits officiels, et ne sont donc pas autorisées à être commercialisées. Nous présentons ces figurines au même titre que n'importe quel autre fan-art. Comme toujours, nous ne touchons ni argent ni quoi que ce soit d'autres (vous êtes sur DB-Z.com, un site fait par des passionnés). Mais gardez bien à l'esprit que l'achat de produits non licenciés par la TOEI est illégal. (D'ailleurs Toei Animation, comme je sais que vous allez lire cet article avec le plus grand intérêt : apprenez à répondre à vos mails pour changer...)