WrestleMania, le SuperBowl du catch, est un événement annuel de catch organisé fin mars ou début avril par la World Wrestling Entertainment (WWE) et précédemment connue sous le nom de World Wrestling Federation (WWF). Il s'agit du plus grand spectacle de catch de l'année et ceci de par sa notoriété et par les profits engendrés.
Il a eu lieu hier, et le groupe de catcheurs The New Day a fait une entrée Dragonballesque qui n'est pas passée inaperçue aux yeux de tous.
The #BootyOs are flowing on the stage of #WrestleMania, as #TheNewDay enters! @DiGiornoPizza #risetotheoccasion https://t.co/Z4UtMouxA8

— WWE (@WWE) 4 avril 2016
Pour info – merci Wikipedia – The New Day est un clan de catcheurs face composé de Big E, Kofi Kingston et Xavier Woods. Ils travaillent actuellement à la World Wrestling Entertainment et sont doubles Champion par équipes de la WWE titre qu'ils détiennent actuellement.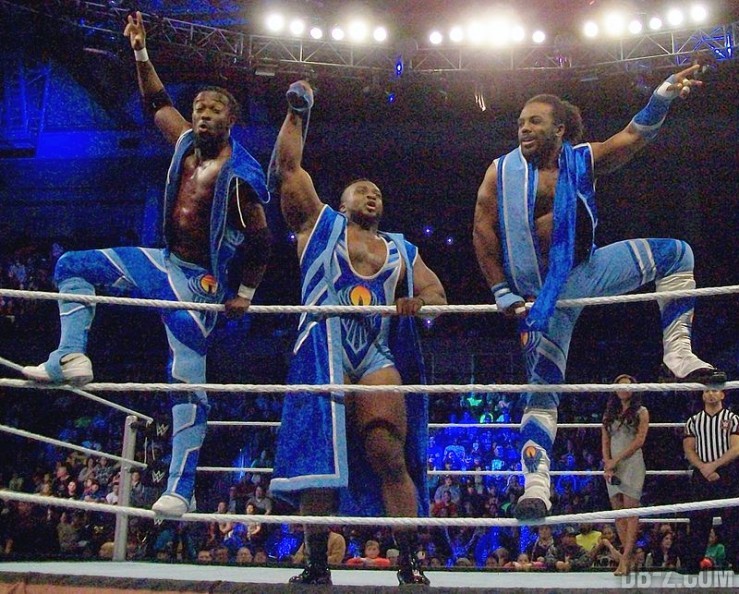 Source : Bryan Sanchez Peracho
https://www.db-z.com/forum/index.php/topic,5861.0.html