Le premier épisode de Dragon Ball Super sera diffusé le 17 janvier 2017 en VF sur Toonami !
On savait que Dragon Ball Super serait diffusé sur la chaîne Toonami, et la date de première diffusion est désormais confirmé par la chaîne. Le retour de Goku sur petit écran est donc programmé pour le 17 janvier 2017 sur « la chaîne des super-héros pour les enfants de 8 à 12 ans« , et on sait déjà que l'intégrale des 4 premières saisons est en cours d'écriture / enregistrement. cela inclut :
L'arc Battle of Gods
L'arc Résurrection de F
L'arc Univers 6 vs Univers 7
L'arc Trunks du Futur
Il ne fait aucun doute que la série sera entièrement doublée en français, mais pour l'heure, rendez-vous sur Toonami ce 17 janvier 2017 !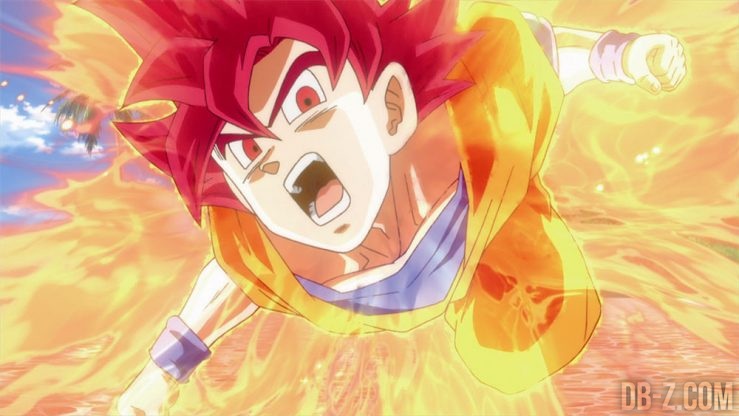 Le casting des voix Françaises
Il n'a pas encore été dévoilé, mais on sait au moins que les voix habituelles de Son Goku (Patrick Borg), Vegeta (Eric Legrand), Son Goten (Brigitte Lecordier), Freezer (Philippe Ariotti) et Piccolo (Philippe Ariotti) seront de la partie. Il est aussi très probable que les voix que vous aviez entendu dans les films Battle of Gods et La Réssurection de F soient également de la partie, à savoir :
Personnage
Voix japonaises
Voix françaises
Son Goku
Masako Nozawa
Patrick Borg
Vegeta
Ryō Horikawa
Éric Legrand
Freezer
Ryusei Nakao
Philippe Ariotti
Son Gohan
Masako Nozawa
Mark Lesser
Piccolo
Toshio Furukawa
Philippe Ariotti
Krilin
Mayumi Tanaka
Monique Nevers
Ten Shin Han
Hikaru Midorikawa
Marc Bretonnière
Tortue Géniale
Masaharu Satō
Gilbert Levy
Bulma
Hiromi Tsuru
Céline Monsarrat
Videl
Yuko Minaguchi
Jennifer Fauveau
C-18
Miki Itō
Brigitte Lecordier
Shenron
Kenji Utsumi
Antoine Nouel
Jaco
Tsubasa Yonaga
Benjamin Pascal
Pilaf
Shigeru Chiba
Maï
Eiko Yamada
Joséphine Ropion
Shû
Tesshō Genda
Stéphane Marais
Beerus
Kōichi Yamadera
Bruno Magne
Whis
Masakazu Morita
Bruno Méyère
Dr. Brief
Ryouichi Tanaka
Marc Bretonnière
Sorbet
Shirō Saitō
Antoine Nouel
Tagoma
Kazuya Nakai
Stéphane Marais
Shisami
Tetsu Inada
Marc Bretonnière
Oracle-poisson
Shoko Nakagawa
Trunks (flashback et édition spéciale)
Takeshi Kusao
Marc Lesser
Goku Black (édition spéciale)
Masako Nozawa
Comment regarder Toonami ?
La chaîne Toonami est disponible sur les bouquets d'Orange (canal 79), SFR (canal 131), Bouygues (canal 104) et Numericable (canal 211). Vous pourrez donc regarder l'épisode 1 de Dragon Ball Super en VF sur Toonami dès le 17 janvier sur l'une de ces chaînes, si toutefois vous y êtes abonnés !
Remerciements : @Bejita_Zetto