Gohan (DBS Super Hero), Gamma 1, et Gamma 2 arrivent cet automne dans Dragon Ball Xenoverse 2 ! On vous l'a dit, le jeu de combat et pseudo MMORPG Dragon Ball Xenoverse 2 ne s'arrête plus. Cette fois, la 8ème émission de Conton City TV a encore dévoilé de nouveaux personnages jouables à venir dans les prochaines semaines en DLC dans le Hero of Justice DLC PACK 1 !
Attention, la suite de cet article contient des spoilers sur le film Dragon Ball Super SUPER HERO.
Gohan (DBS Super Hero), Gamma 1, et Gamma 2 débarquent dans Xenoverse 2
Si vous êtes un fan de Dragon Ball et que vous jouez toujours à Dragon Ball Xenoverse 2, vous serez alors ravi d'apprendre qu'après l'annonce de Gamma 2, deux autres combattants sont sur le point d'arriver en DLC. Tout est évidemment synchronisé avec la sortie récente du film Dragon Ball Super SUPER HERO, dont les premiers chiffres au box office français se sont révélés très décevant.
Les prochains contenus additionnels incluent Gohan et Gamma 1, qui rejoindront Gamma 2 dans le premier pack DLC Hero of Justice, qui doit sortir cet automne. Ils seront suivis par un DLC Pack 2, prévu pour une date ultérieure. Son contenu n'est pas encore connu, mais sachant qu'il concernera le dernier film de la franchise, et sachant que le titre est Hero of Justice, on peut déjà imaginer qu'il s'agira d'Orange Piccolo et de Gohan Beast, les nouvelles transformations du film Dragon Ball Super SUPER HERO.
Est-ce que ces nouveaux ajouts suffiront à vous convaincre de reprendre en main Dragon Ball Xenoverse 2 pour essayer ces nouveaux personnages en DLC ?
Quelques images des nouveaux personnages modélisés pour DBXV2.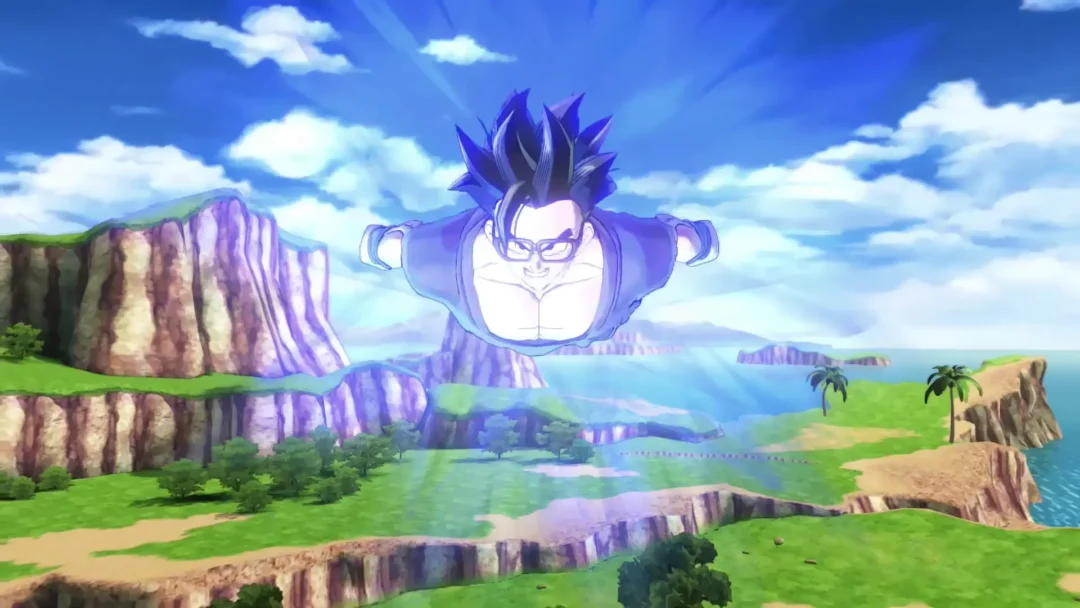 Dragon Ball Xenoverse 2
Dragon Ball Xenoverse 2 est un jeu édité par Bandai Namco Entertainment, et développé par Dimps, tout comme Xenoverse 1. Le scénario commence 2 ans après la fin de Xenoverse. Cette fois, le joueur évoluera dans la ville de Conton City, 7 fois plus grande que la ville de Toki Toki City vue dans Xenoverse. Elle offrira plus de quêtes annexes, plus d'objets, plus de costumes, et plus de fun. Tous les avatars pourront voler, et pour les parresseux, des véhicules seront mêmes disponible comme l'hoverboard ou le pilier de Taopaipai (offert en précommande avec le personnage de Goku Black). Le jeu est sorti le 28 octobre 2016 sur PS4, Xbox One et PC (Steam) ! Notez qu'au Japon, le jeu ne sortira que sur PS4. Les ventes de la Xbox One étant très faible au Pays du Soleil Levant, Bandai Namco n'avait en effet peut-être pas intérêt à investir sur cette plateforme.