Le 1er DLC de Dragon Ball Z Kakarot sort ce 28 avril 2020, et c'est demain ! Pour nous parler de ce premier épisode intitulé « Un nouveau pouvoir s'éveille – Partie 1« , le producteur du jeu, Ryosuke Hara, prend la plume sur le site officiel de Playstation. Êtes-vous prêts à repousser vos limites et à atteindre la transformation de Super Saiyen God pour affronter Beerus ?
Ryosuke Hara présente ce 1er DLC
Bonjour tout le monde ! Je suis Ryosuke Hara, lead producer sur Dragon Ball Z Kakarot. Merci d'avoir soutenu le jeu jusqu'ici. Nous sommes heureux de vous annoncer l'arrivée imminente d'un nouveau contenu qui comporte un combat de Boss et qui confrontera les joueurs à Beerus et leur fera rencontrer Whis, deux personnages issus du film Dragon Ball Z Battle of the Gods.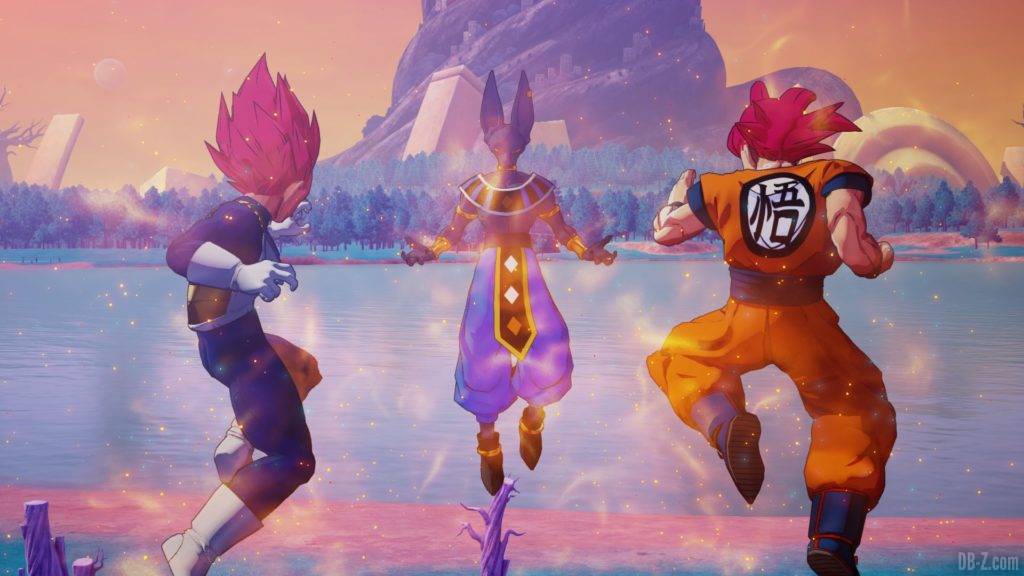 Ce DLC est le premier épisode de combat de Boss accessible aux détenteurs du Season Pass. Le Season Pass de Dragon Ball Z Kakarot inclut deux combats de Boss et un scénario additionnel. En termes de durée, chaque combat de Boss dure autant que si plusieurs histoires secondaires étaient mélangées entre elles. Quant au scénario additionnel, il correspond à la durée d'une histoire principale (comme celle de Freezer ou des Saiyens).
Lors de ce premier combat de Boss, les joueurs auront l'opportunité d'affronter l'adversaire le plus puissant qu'ils aient rencontré jusqu'ici et d'en ressortir grandis, et plus forts. Cependant, gardez à l'esprit que cet épisode du DLC ne suit pas l'histoire du film. Il a une histoire qui lui est propre et il sera essentiellement focalisé sur le gameplay en combat.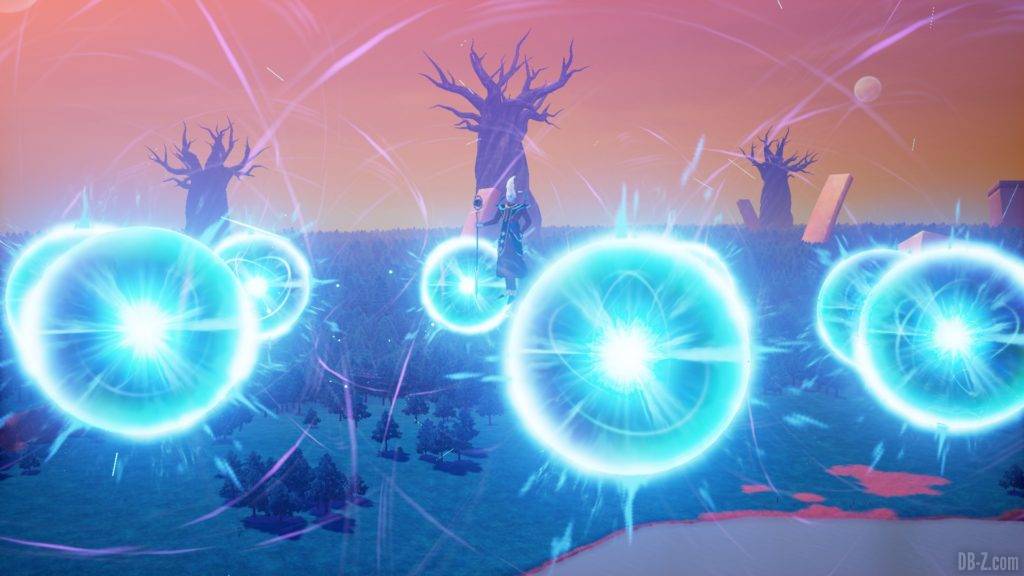 Le point principal de ce DLC sera de permettre aux joueurs d'augmenter leur puissance en suivant l'entraînement de Whis. Goku et Vegeta découvriront un nouveau pouvoir et pourront affronter leur ultime adversaire, Beerus. Les joueurs pourront aussi affronter un Beerus niveau 250 dès le début. Les plus téméraires se sentant en confiance devraient essayer de relever le défi sans passer par l'entraînement de Whis.
Vous n'aurez pas besoin de terminer la campagne de l'histoire principale pour jouer à ce DLC, vous serez donc libres de jouer comme vous le souhaitez ! Vous pouvez même choisir de jouer au nouveau DLC et d'atteindre la forme Super Saiyen God dès le début afin d'éliminer Raditz d'un seul coup.
Ce premier DLC est intitulé « Un nouveau pouvoir s'éveille – Partie 1« , et il sera disponible uniquement via le Season Pass du jeu, ou à l'achat groupé avec le DLC « Un nouveau pouvoir s'éveille – Partie 2« , qui sortira plus tard cette année.
Acheter le Season Pass de Dragon Ball Z Kakarot
DLC Dragon Ball Z Kakarot : « Un nouveau pouvoir s'éveille – Partie 1 »
DLC Anime Music Pack : Les musiques de l'animé
Dans le cadre de l'Edition Ultimate, le pack de musique sera également disponible au printemps 2020, avec les titres ci-dessous. En effet, Il s'agit à peu près (à peu près) du même Anime Music Pack de Dragon Ball FighterZ et de Xenoverse 2.
MAKAFUSHIGI ADVENTURE!
ROMANTIC AGERUYO
WE GOTTA POWER
DETEKOI TOBIKIRI ZENKAI POWER
BOKUTACHIHA TENSHIDATTA
Dragon Soul
UNMEINO HI ~TAMASHII VS TAMASHII~
« DRAGON BALL Z » BGM (TV)
KAIBUTSU FRIEZA VS DENSETSUNO SUPER SAIYANS
YAPPARI SAIKYO SONGOKO!! (WE GOTTA POWER)
SOLID STATE SCOUTER
Dragon Ball Z Kakarot
Dragon Ball Z Kakarot est un jeu vidéo développé par CyberConnect2 (studio connu pour les séries .hack et Naruto). C'est un Action-RPG qui offre « une réinterprétation épique de l'histoire de Dragon Ball » dans laquelle les fans peuvent revivre « comme jamais auparavant » l'histoire du Saiyan Kakarot, mieux connu sous le nom de Son Goku, à la recherche d'un pouvoir toujours plus grand. On nous décrit un voyage qui le conduira à défendre la Terre contre de terribles ennemis. Le titre sort en France sur PlayStation 4 – Xbox One – PC via Steam le 17 janvier 2020. Les différentes versions de Dragon Ball Z Kakarot sont à découvrir dans une édition Standard, Deluxe, Ultimate et Collector, offrant de vastes cartes librement explorables parsemées de missions secondaires et d'objectifs parallèles. Plus d'informations sur le site officiel de Dragon Ball Z Kakarot.