Après les récentes informations selon lesquelles la douce Colleen O'Shaughnessey, l'actrice de la voix de Tails, jouera à nouveau le renard à deux queues dans le prochain film Sonic 2, voici que l'affiche de la suite apparaît officiellement sur la toile. Sans surprise, elle fait directement référence au jeu vidéo Sonic the Hedgehog 2, où Tails (de son vrai nom Miles Prower), transportait Sonic sur les ailes de son avion.
Dévoilée sur Twitter, la nouvelle affiche qu'on aperçoit ci-dessous nous montre Sonic, Tails et Robotnik. Le méchant est toujours interprété par l'excellent Jim Carrey, qui avait déjà séduit dans le premier opus. Il revient aux commandes de son vaisseau sphérique, à la poursuite du Tornado, l'avion de Tails, aperçu pour la première fois dans la suite originale sur Megadrive. On aperçoit également sur cette affiche quelques drones de Robotnik, dont l'abeille tueuse du jeu.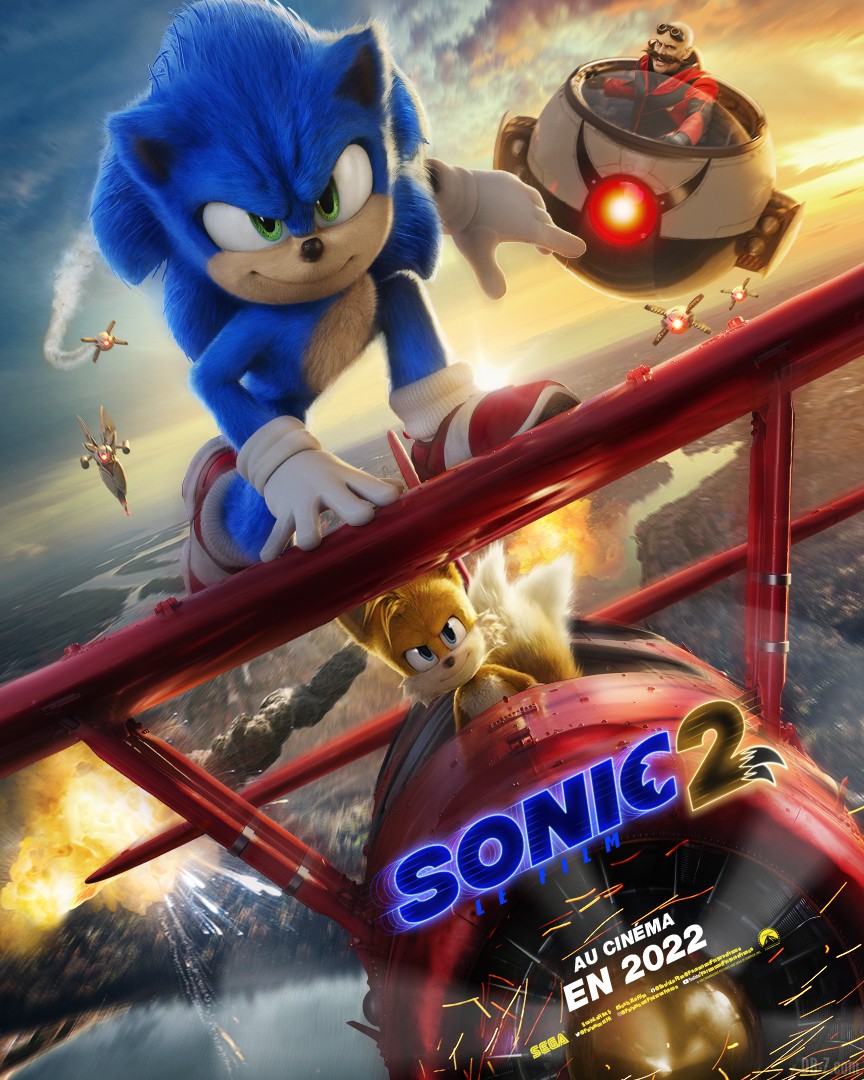 Le grand patron des Game Awards, Geoff Keighley, a également tweeté pour confirmer les rumeurs selon lesquelles le prochain jeu Sonic serait présenté, mais aussi que Jim Carrey et Ben Schwartz – qui jouent respectivement Robotnik et Sonic – seront présents à la cérémonie de remise des prix de The Game Award ce jeudi, pour présenter la première bande-annonce du film Sonic 2 en première mondiale.
La sortie du film Sonic 2 est prévue pour le 8 avril 2022 aux Etats-Unis, selon l'affiche US. Mais sur l'affiche française, il est simplement mentionné « Au cinéma en 2022 ». Alors que le premier film avait suscité un maximum de scepticisme après la publication des premiers visuels de Sonic, les producteurs avaient dû retravailler totalement le design du personnage principal, afin de répondre aux attentes des fans. Et franchement, le résultat était loin d'être mauvais. Il ne reste plus qu'à espérer que cette suite fasse mieux ! Qu'en pensez-vous ? Vous êtes plutôt chauds, ou inquiets ? Les commentaires sont ouverts en bas de page.