La figurine Dragon Ball Z GxMateria The Son Gohan en Super Saiyan 2 est disponible depuis deux jours au Japon. Il s'agit d'un prix que vous ne pouvez gagner uniquement dans les Game Centers au Japon, en jouant aux UFO Catchers et autres machines de jeux. Elle devait sortir fin avril 2020 dans les Game Centers, mais sa sortie a été décalée au 25 juin à cause de la crise du Covid-19. Si vous vivez en dehors du territoire nippon, vous pourrez la trouver chez certains revendeurs de figurines comme Figurines-Multiverse parmi d'autres, au prix moyen de 29,90 €.
Cette figurine Dragon Ball Z GxMateria The Son Gohan Super Saiyan 2 rend hommage à l'un des passages les plus épiques de l'oeuvre d'Akira Toriyama. En effet, il s'agit du passage où Gohan élimine Cell avec son Kamehameha père / fils à une main. Cette figurine de Son Gohan Super Saiyan 2 mesure 12 cm.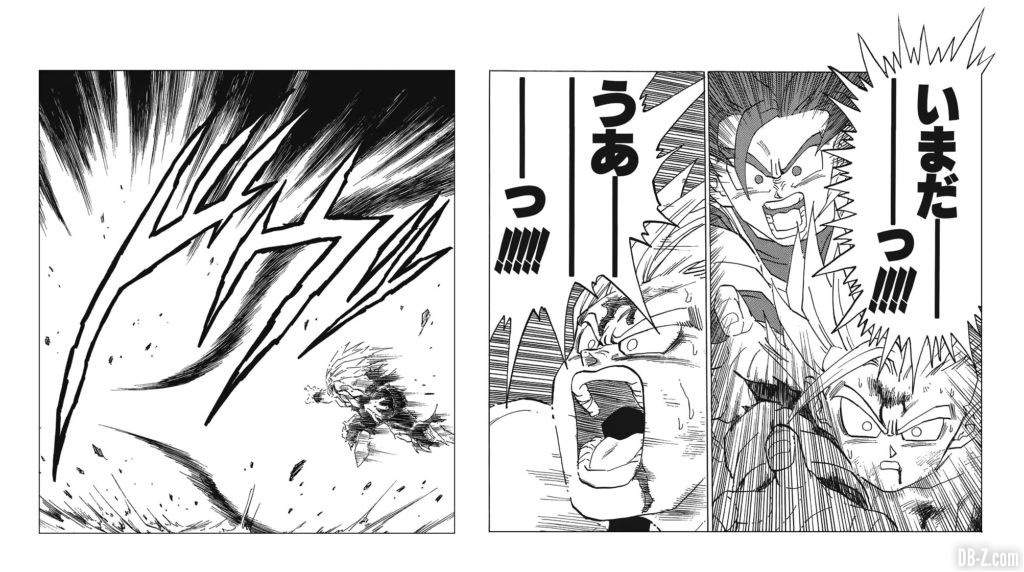 GxMateria (qui s'orthographie en fait G×materia) est une nouvelle gamme de figurine de la marque Banpresto – ou plutôt, Bandai Spirits. En effet, Banpresto n'existe plus, puisqu'elle a été dissoute en février 2019, et combinée à Bandai Spirits. La particularité de la gamme GxMateria est que chaque figurine sort avec des éléments à emboîter, comme ici les lumières du Kamehameha. La marque explqieu que ça permet de mettre en valeur la scène d'action de Son Gohan qui exprime toute sa puissance.
Comme d'habitude avec les figurines de nouvelle génération : le sang est censuré. Le bras gauche de Gohan est censé être broyé, mais aucune trace de blessure, sauf si vous y regardez de très prêt. Vous verrez alors quelques griffures gravées sur le personnage, mais rien qui ne rend réellement hommage à la souffrance qu'on ressent dans le manga et dans l'animé.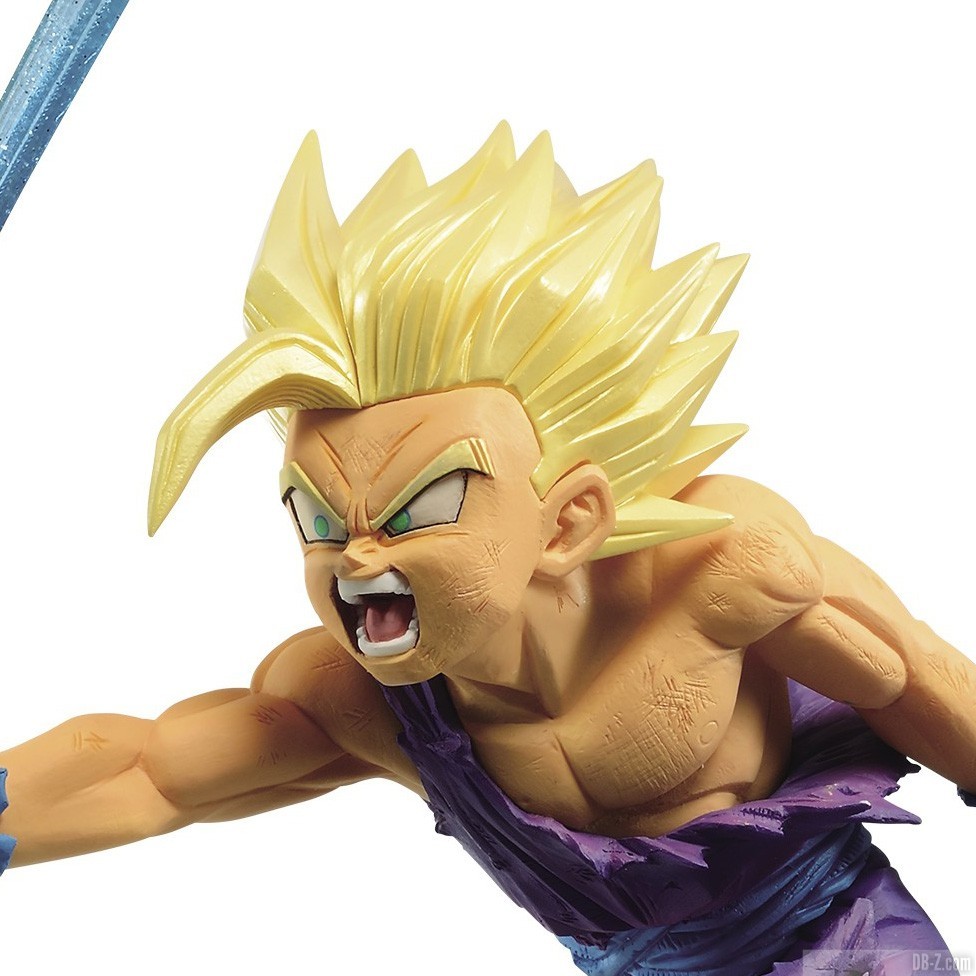 Par contre, les dégâts sur des vêtements racontent le combat acharné jusque-là. La structure des pièces à effet tridimensionnel est également un point fort. Le Kamehameha s'emboîte avec la main, et il apparaît avec des effets brillants et transparents pour le plus bel effet.
Informations complémentaires
Nom Français : Dragon Ball Z G×materia The Son Gohan
Nom Japonais : ドラゴンボールZ G×materia THE SON GOHAN
Prix : à gagner dans les Game Centers au Japon
Date de sortie : 25 juin 2020 (initialement prévu pour fin avril 2020, mais décalée suite au Covid-19)
Date de Précommande : Pas de précommande
Taille : 12 cm
Fabriquant : Bandai Spirits
Matière : Inconnu
Site officiel : https://bpnavi.jp/s/toru/pc/prizes/81994