On l'attendait, voilà enfin le vrai visage des protagonistes de Dragon Ball Z : Battle of Gods ! On a donc notre type à l'apparence de Lynx, et l'autre type. Sauf que maintenant, nous avons enfin des noms à mettre sur leurs têtes ! Traduction : Le Lynx est ici décrit comme se nommant « Bills » (~birusu), le Dieu de la Destruction. Il sera doublé par Koichi Yamadera. L'autre personnage, dont la couleur nous rappelle tout de suite celle des Kaioshin, se nomme « Wiss » (~uisu), et sera doublé par Masakazu Morita.
Connaissant bien Toriyama qui ne choisi jamais le nom de ces personnages au hasard, il ne serait pas étonnant que « birusu » et « uisu » soient en fait les diminutifs de Bière et Whisky (Biers and Whis). On retrouverait ainsi le même mécanisme que pour les Saiyajin qui portent des noms de légumes, que le commando Ginyu qui portent des noms de produits laitiers, etc.
Le texte du bas explique juste que les personnages ont été spécialement dessiné pour le film, mais vous vous en doutiez déjà. La seconde image est le poster du film, que vous connaissez déjà, mais avec des effets supplémentaires. Plus d'infos dès qu'on en aura !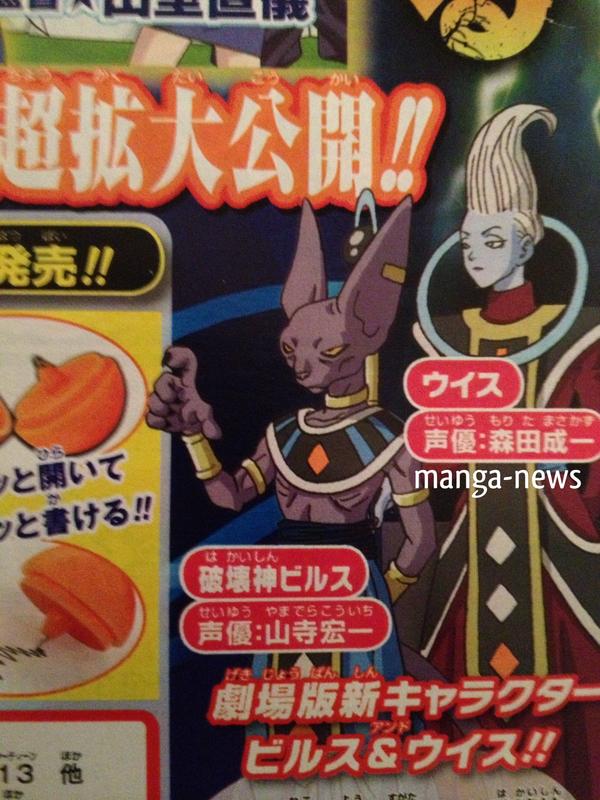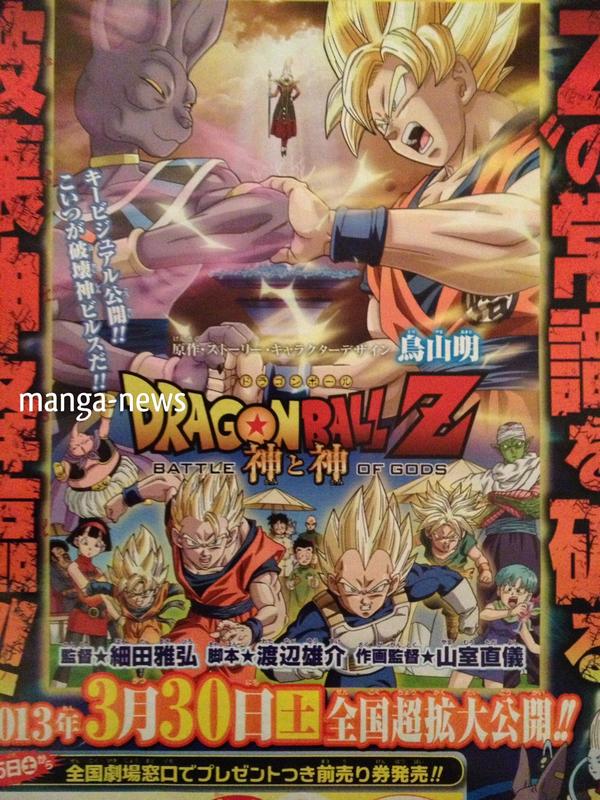 https://www.db-z.com/forum/index.php/topic,2750.0.html