La semaine dernière, Bandai Namco a dévoilé le titre de son prochain jeu vidéo Dragon Ball, et il s'agira pour la toute première fois d'un survival, c'est-à-dire d'un jeu de survie. Dragon Ball the Breakers, c'est son nom, sortira courant 2022, et le développement a été confié à Dimps, les mêmes qui sont aux manettes de la licence Xenoverse. Il s'agira d'un jeu multijoueur asymétrique, et il est sur le point d'innover pour la franchise.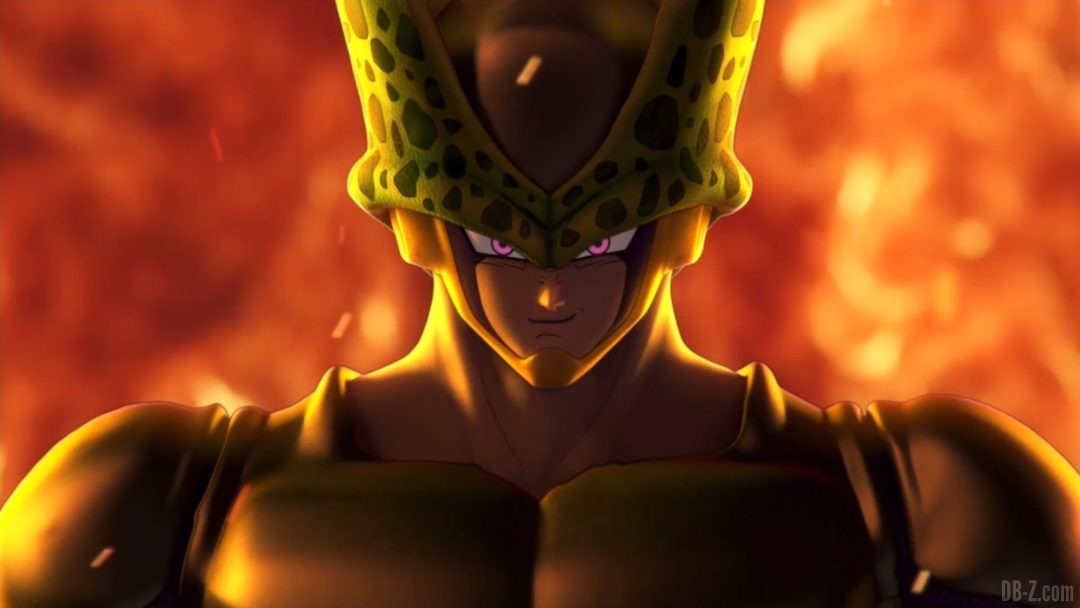 Dragon Ball The Breakers va « casser » le rythme.
Dragon Ball The Breakers arrivera donc sur PC et consoles en 2022, et comme le révèle le producteur du jeu dans une interview, le tarif sera revu à la baisse pour un jeu Dragon Ball. Honnêtement, c'est de bonne guerre, pour un jeu même pas encore sorti et qui semble déjà tellement dépassé par son temps. La franchise Dragon Ball a longtemps été associée aux jeux de combat. Beaucoup sont sortis au fil des ans avec une qualité et une réputation variables. Ces dernières années, Bandai a conquis le coeur des fans avec Dragon Ball Xenoverse 2 et Dragon Ball FighterZ qui se sont vendus à plus de 8 millions d'exemplaires chacun, l'un parce qu'il a su réécrire l'histoire de Dragon Ball sous un angle totalement inédit et original, et l'autre parce que c'est simplement le meilleur jeu de combat Dragon Ball Z jamais sorti. Il était donc logique de s'écarter du genre, sachant que ceux deux concepts vont être difficiles à surpasser.
The Breakers est un jeu multijoueur asymétrique exactement dans la lignée de Dead by Daylight ou Friday 13th. Chaque partie se joue jusqu'à huit joueurs :
Sept joueurs jouent le rôle de survivants, des citoyens normaux de l'univers Dragon Ball qui ont été aspirés dans une faille temporelle et qui doivent essayer de s'échapper.
Le huitième joueur joue le rôle du « prédateur », qui devra chasser les sept survivants en faisant des ravages et en empêchant les sept citoyens de s'échapper. Le prédateur devient plus fort avec le temps, et les survivants doivent donc s'équiper et se déplacer efficacement.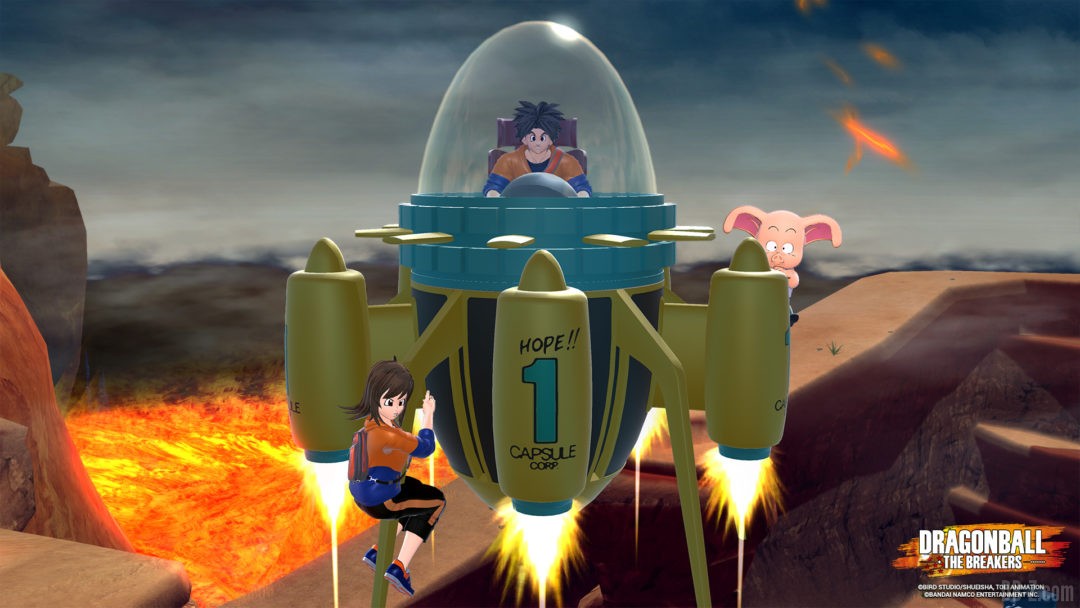 C'est la première fois dans un jeu Dragon Ball qu'un tel déséquilibre de pouvoir de ce niveau a été implémenté, et The Breakers est construit autour de ça. Mais Dragon Ball s'est déjà essayé à différents genres par le passé. La série a une histoire étonnamment longue de RPG et d'action-RPG, dont le plus récent était Dragon Ball Z Kakarot. Les adaptations des voyages de Goku sont très populaires et le format permet également de travailler sur de nombreux contenus non canon. Dragon Ball a abordé une tonne de genres au cours de son histoire, mais The Breakers semble emmener la franchise dans une toute nouvelle direction avec un genre expérimental qui s'est lentement développé au cours des dernières années.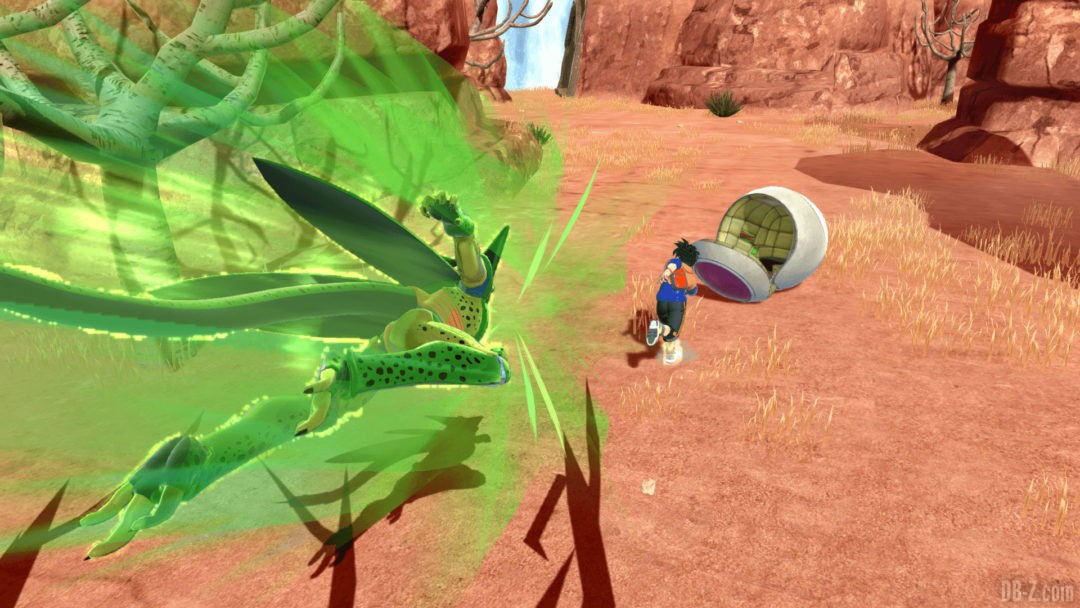 Comment Dragon Ball The Breakers se différencie
Tout dans Dragon Ball The Breakers est radicalement différent des autres jeux Dragon Ball – sauf la patte graphique, qui reprend sans aucun scrupule le moteur de Xenoverse. Pour le reste, c'est original, il faut l'admettre. L'accent mis sur l'évasion et le sentiment d'impuissance face à un ennemi d'un autre monde n'est pas quelque chose que la série Dragon Ball a beaucoup mis en lumière. Bien sûr, il arrive souvent qu'un combattant en galère essaie de gagner du temps pour qu'un allié arrive, mais là, on est dans un contexte où les civils – sans aucun pouvoir – ne s'implique jamais dans des combats directs. Il sera intéressant de voir comment ce jeu est équilibré lorsque la bêta test fermée sera disponible, et quels outils et pouvoirs les deux parties sont autorisées à utiliser. On sait déjà, d'après le premier trailer de Dragon Ball The Breakers, que des armes type bazooka seront là pour tenter de faire diversion.