La Jump Festa 2017 et Banpresto dévoilent une nouvelle collection !
Elle a ouvert ses portes il y a quelques minutes, mais la Jump Festa 2017 annonce déjà du lourd. En plus du magnifique stand Dragon Ball que les visiteurs peuvent déjà retrouver au centre du salon, la première grosse surprise nous vient du fabricant Banpresto qui dévoile une première Super Master Stars Diorama Dragon Ball.
EDIT 24/01/2017 : Il s'agit finalement d'une nouvelle collection, la Super Master Stars Diorama !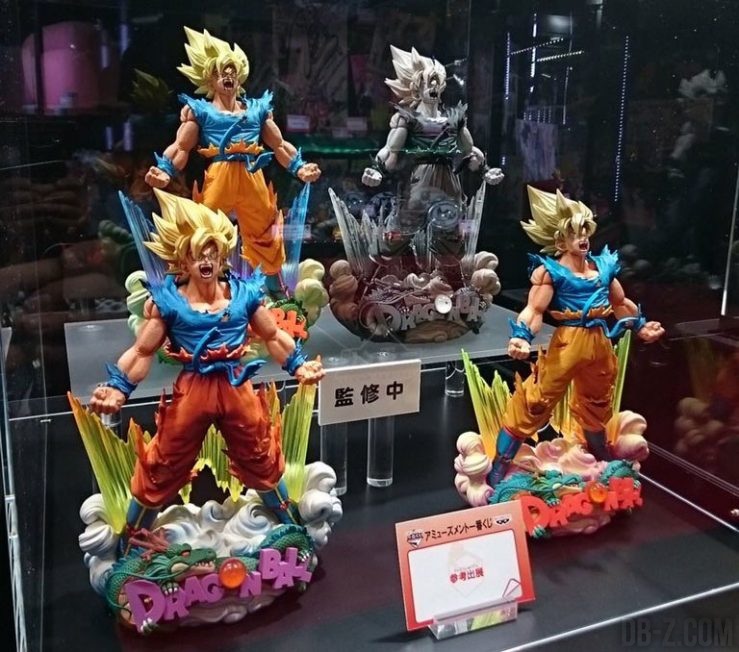 Après les Super Master Stars Piece The Son Goku et Super Master Stars Piece The Vegeta, il faudra désormais compter sur cette nouvelle figurine à l'effigie de Goku. Cette figurine n'a pas encore de nom, mais on sait au moins deux choses : elle sera plus petite que les deux premières SMSP, et elle sera déclinée en 4 versions, comme les précédentes. Notez l'absence de la version « manga » en cel-shading, plus connue sous le nom de Two Dimensions.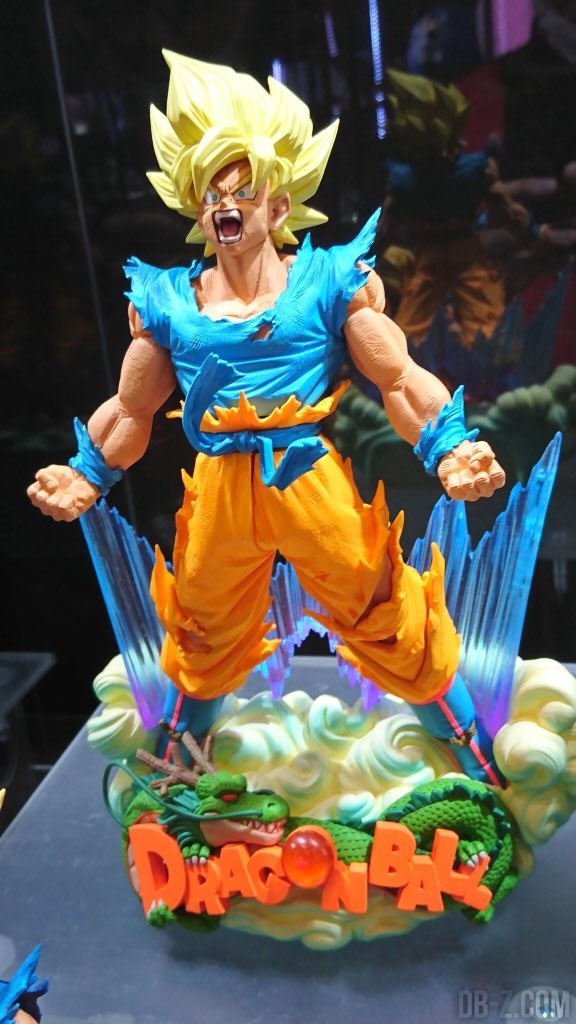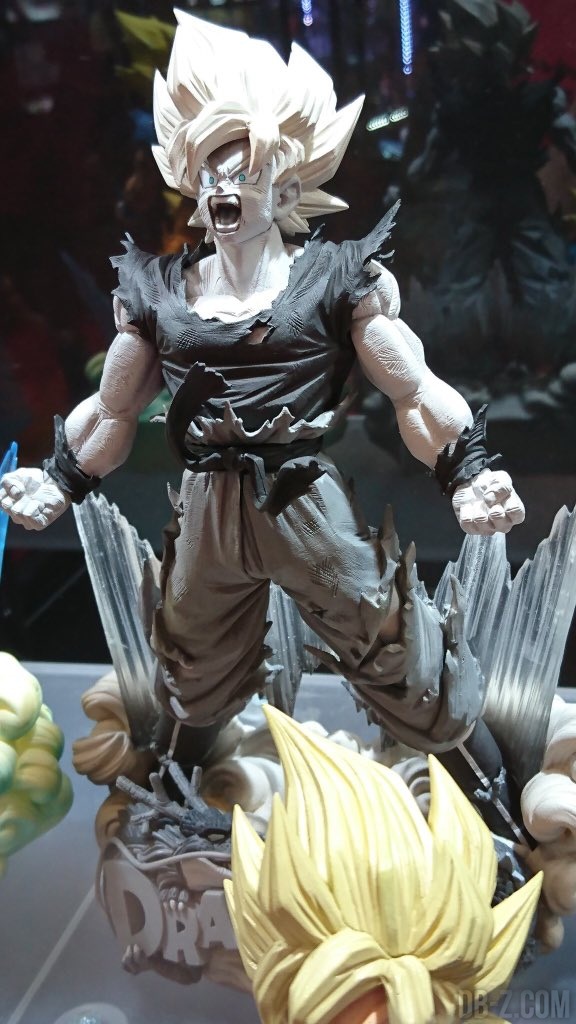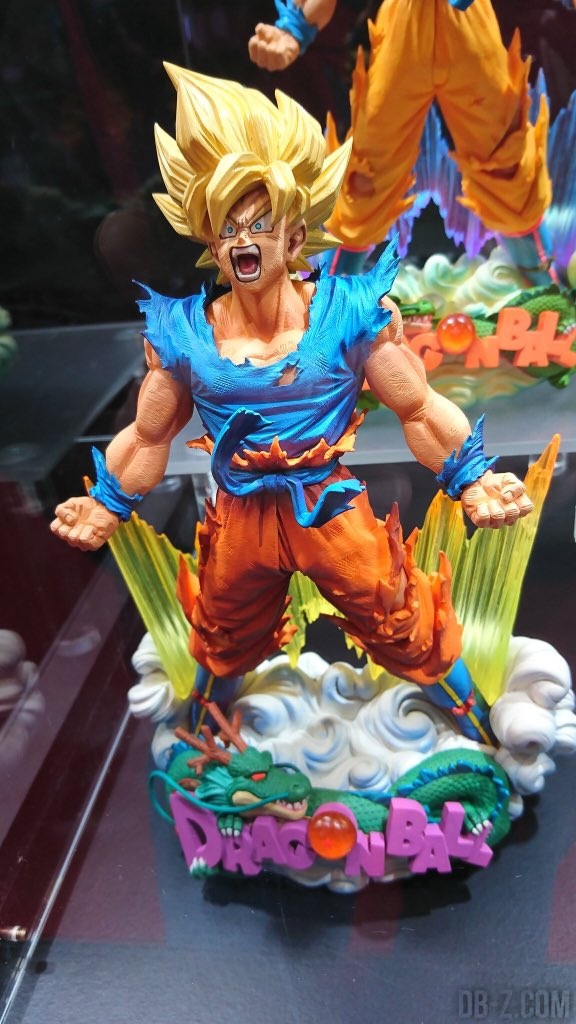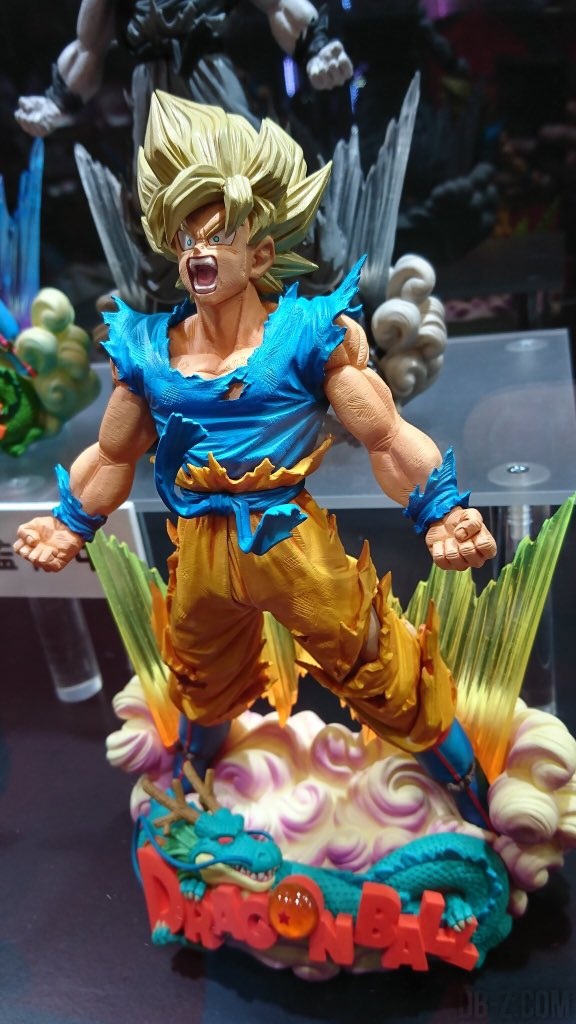 Ces 4 versions seront à gagner dans une prochaine loterie Ichiban Kuji dont on ignore encore la date. Le prix du ticket de participation sera toujours de 5000 ¥ / 40 €, sachant que vous êtes sûrs de repartir avec une de ces 4 figurines. On vous en dit plus prochainement !
Pour rappel, la première SMSP The Son Goku est sorti le 29 avril 2016, tandis que la SMSP The Vegeta sortira le 29 avril 2017.