Elle fait sans aucun doute partie des plus belles figurines Dragon Ball sorties cette année au Japon, la Super Master Stars Piece The Son Goku de Banpresto s'apprête à sortir en FRANCE dans quelques semaines !
Au Japon, elle a récemment beaucoup fait parler d'elle pour 3 raisons :
Elle marque l'apparition de la série Super Master Stars Piece
Elle est magnifiquement déclinée en 4 versions
Elle n'est accessible qu'en participant à loterie Ichiban Kuji au Japon, ce qui vous assure de gagner l'une des 4 versions.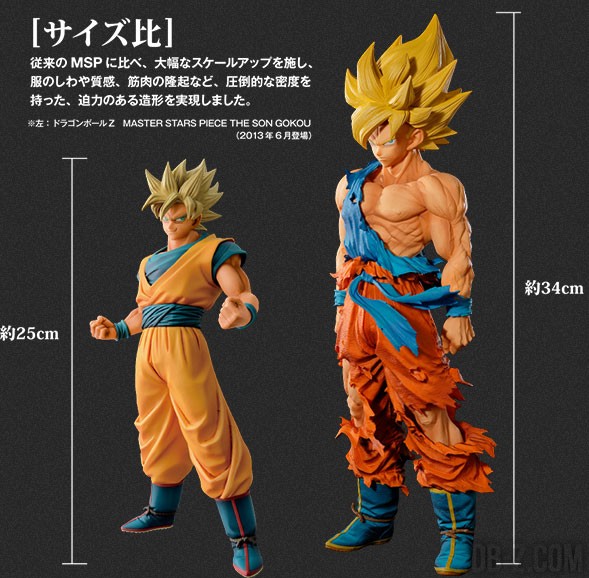 Deux dates à retenir en France
Tout d'abord, les 4 déclinaisons de la Super Master Stars Piece The Son Goku seront officiellement présentées en France à la Japan Expo 2016 qui aura lieu du 07 au 10 juillet 2016.
Pour l'occasion, un nombre très limité de la "01 THE BRUSH" sera mis en vente sur place !
La seconde date à retenir, c'est la date de commercialisation en boutique (donc hors-loterie) de la Super Master Stars Piece The Son Goku. Pour l'heure, on sait juste que la version "01 THE BRUSH" sera concernée, mais on peut facilement penser que Banpresto nous réserve une petite surprise... Une nouvelle loterie Ichiban Kuji avec les 4 déclinaisons en vue ?
Retrouvez toutes les dernières informations sur le planning des figurines Dragon Ball et échangez avec de vrais passionnés !