Depuis sa sortie en salle au Japon le 30 mars 2013, le film Dragon Ball Z : 'Battle of Gods' aurait déjà rapporté 7 million de dollars US. Selon les premiers chiffres, 'Battle of Gods' est sur une voie – « probable » (Oricon), voire « considérée comme certaine » (Nikkan Sports) – pour atteindre son objectif de 3 milliards de yens au box office, sur les six semaines à venir.
En effet, selon Oricon, les chiffres de 'Battle of Gods' au box-office au jour du 30 Mars à 13h00 était déjà à 47,3% de ce qu'avait fait le film One Piece Film Z la première journée. Au final, ce film One Piece avait généré 6,85 milliards de yen de revenus. Par conséquent, si 'Battle of Gods' maintient ce rythme, il devrait dépasser son objectif, et avec une marge substantielle.
Oricon note également que la participation Toriyama dans la réalisation du film a largement contribué à faire le buzz, et les fans qui attendaient la sortie de ce film sont venus en masse aux premières séances. Le public semble être constitué principalement de parents qui ramènent leurs enfants voir le film, ainsi que d'autres adultes entre 20 et 50 ans.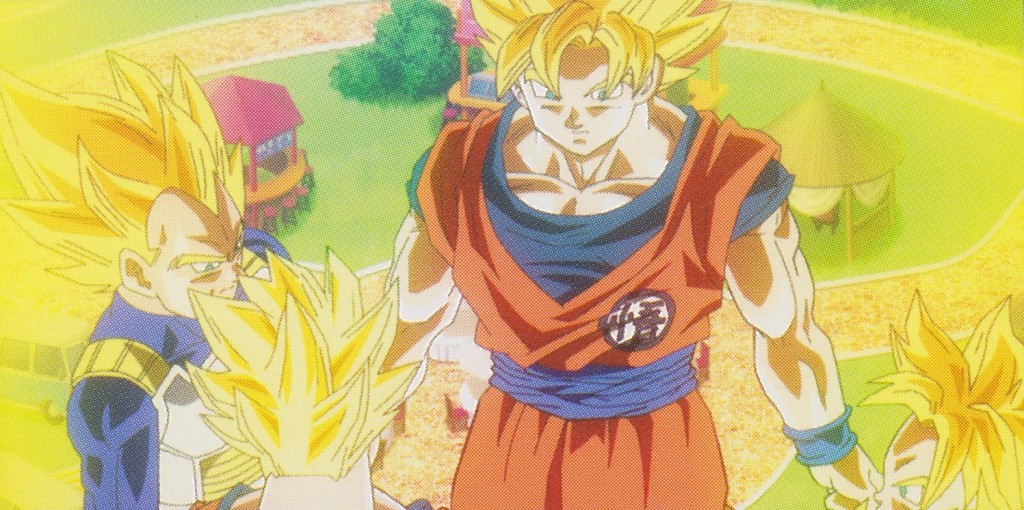 Il y eu un événement lors de la première journée au cinéma Marunouchi Toei à Tokyo, avec Masako Nozawa (la voix de Goku), Koichi Yamadera (Birus), Masaharu Sato (Kame Sennin), Ryo Horikawa (Vegeta), Toshio Furukawa (Piccolo), et un invité spécial, Shoko Nakagawa (le Poisson Oracle), pour célébrer le lancement du nouveau film. Chacun a été interrogé sur ce qu'ils souhaiteraient s'ils réunissaient les 7 Dragon Balls. Nozawa souhaite que « Goku ne meure jamais, tant qu'existe la Terre». Nakagawa (Poisson Oracle) a exprimé son plaisir à être aux côtés de Goku et de Vegeta, considérant l'endroit comme « le plus sacré dans l'Univers ». Elle a également demandé à Vegeta de se mettre en colère contre elle, ce à quoi Horikawa a répondu par un « KORA! » (un « Hey ! » vulgaire). Nakagawa répondit que ce qui n'était qu'une légende pour elle est finalement devenu réalité.
https://www.db-z.com/forum/index.php/topic,2750.0.html