C'est sans scan à l'appui que le site ShonenGamez nous assure s'être procuré le résumé du chapitre 2 de Dragon Ball Super, qui sortira dans une semaine au Japon. Selon le site - dont la fiabilité n'est plus à prouver et qui nous a habitué à recevoir les leaks des magazines Jump en avance - le second chapitre rejouera la scène du film Dragon Ball Z Battle of Gods où Beerus et Goku se battent pour la première fois sur la planète de Kaio. Lorsque Goku se transforme en Super Saiyan 3, la scène bascule dans l'espace où apparaissent pour la première fois Champa et son assistante...
Le chapitre 2 ne suivrait donc pas du tout le chapitre 1 qui s'était arrêté après que Mister Satan n'offre les 100 millions de Zeni à Goku.
Narrateur : Quelque part dans l'univers... Une certaine personne.

Champa : "Hein? On dirait... Ouais, c'est bien Beerus."

??? : "Je pense."

Champa : "Pfff, j'imagine qu'il s'est enfin réveillé."

??? : "On dirait qu'il affronte quelqu'un sur la planète du Kaio du Nord."

Champa : "Alors il se bat contre quelqu'un, hein ? Je suppose qu'il n'est pas au courant que je me suis aussi réveillé..."

??? : "Voyons voir..."

Champa : "Sait-il que je suis réveillé ?"

??? : "Je ne crois pas. Les deux semblent avoir bougé vers un nouveau champ de bataille".

Champa : "Tant mieux."
Mieux vaut attendre les images qui confirmeront ces spoils sur la page de discussion dédié au Chapitre 2 de Dragon Ball Super, mais la fiabilité et la crédibilité de ShonenGamez ne sont plus à prouver.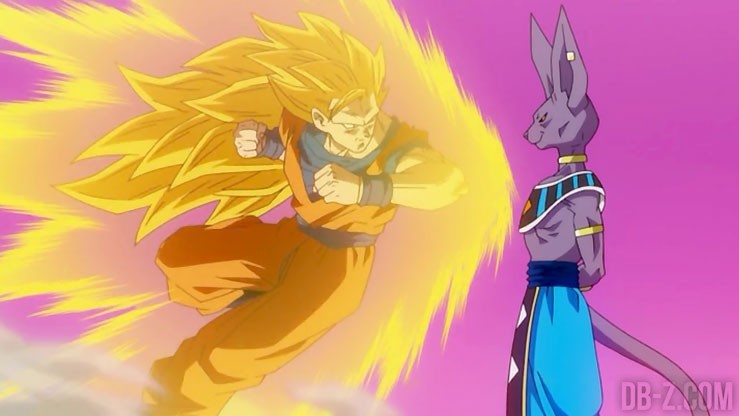 Dragon Ball Super, en bref...
Dragon Ball Super est un manga et une série TV diffusée sur Fuji TV et rediffusé sur d'autres chaines japonaises chaque dimanche à 09h00, à partir du 05 juillet 2015. Il s'agira de la première série TV Dragon Ball depuis Dragon Ball GT, diffusée de 1996 à 1997. On sait juste que l'histoire débutera quelques années après le combat contre Majin Buu, et après les 2 derniers films Dragon Ball Z : Battle of Gods et Dragon Ball Z : Résurrection F, en pleine période de paix...
Akira Toriyama est crédité en tant qu'auteur original de l'histoire et des personnages. Côté Toei Animation, Kimitoshi Chioka (Hakaba Kitarō, Kamisama Kazoku) sera le directeur de la série, et Naoko Sagawa (Yomiko Advertising, Inc.) ainsi que Atsushi Kido (Toei Animation) rejoignent Nozaki en tant que producteurs. Kido a rejoint la Toei lorsque le groupe produisait la saga Namek de Dragon Ball Z.
Rendez-vous également sur la page Facebook Dragon Ball Super et cet autre compte Twitter de Dragon Ball Super pour ne rien manquer !
https://www.db-z.com/forum/index.php/topic,4872.0.html