Elles sortent dès aujourd'hui dans les Game Centers Japonais, voici les nouvelles figurines WCF de Banpresto estampillées Dragon Ball Super, et présentées en septembre 2015. Contrairement aux figurines Dragon Ball Super WCF Vol.1 / 2 / 3, cette série se nomme simplement "WCF Collection Z-Team" (Z戦士編). Vendues pour 560 ¥ / 4€ l'unité, chacune de ces figurines WCF Z-Team mesure environ 7 cm pour un packaging de 11 cm. Le premier lot sort donc aujourd'hui au Japon dans les Game Centers qui vont bien, et il comprend 6 personnages :
WCF Goku SSGSS (Super Saiyan God Super Saiyan)
WCF Vegeta SSGSS (Super Saiyan God Super Saiyan)
WCF Super Saiyan Gohan
WCF Piccolo
WCF Whis
WCF Beerus
Si vous aimez les figurines chibi dans le genre WCF, vous serez peut-être aussi intéressés par les Dragon Ball Super WCF Vol.1 qui accompagnent cette nouvelle collection !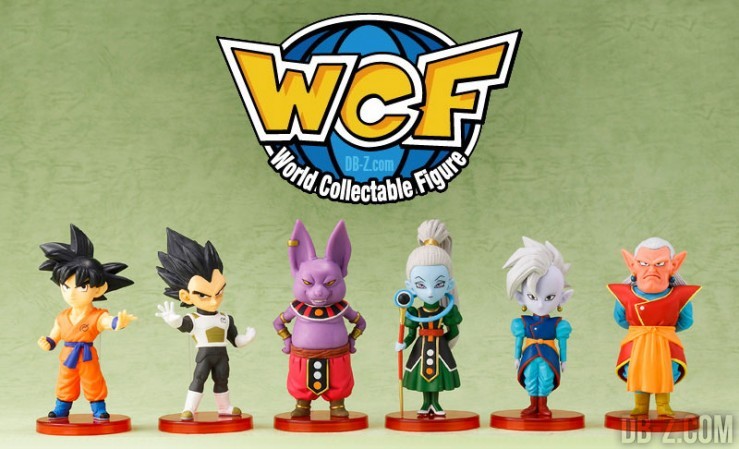 Informations complémentaires
Prix : 560 ¥ / 4 €
Taille : 75 mm
Date de sortie : 07 Janvier 2016
Fabricant : Banpresto
Où acheter : Game Center au lancement / Dragon Ball Store
World Collectable Figure (WCF)
World Collectable Figure (ワールドコレクタブルフィギュア)
WCF, World Collection Figure
Les figurines WCF sont des figurines de tailles réduites fabriquées par Banpresto. Il existe des figurines WCF de Dragon Ball, Dragon Ball Z, Dragon Ball Kai, Dragon Ball Z Battle of the Gods, Dragon Ball Z La Résurrection de F, et d'autres licences comme One Piece, Tiger & Bunny, Gundam, Kamen Rider, Gintama, LupinXConan, JoJo, etc...
Ces figurines sortent généralement par lot de 6 à 8 personnages, pour des tailles allant de 6 à 8 cm. Il existe les MEGA WCF qui sont des WCF d'une taille supérieure allant de 11 à 15 cm.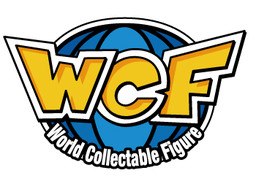 https://www.db-z.com/forum/index.php/topic,3640.0.html