Dévoilées avec les nouvelles figurines Dragon Ball Super, les figurines de la collection « World Collectable Figures » WCF Z-Team se montrent un tout petit peu plus sur leur fiche produit. Notez au passage que les nouvelles figurines UG Dragon Ball présentées cette semaine par Bandai se positionnent en concurrent direct des WCF de Banpresto avec un prix et des tailles quasi-similaires.
Vendues pour 560 ¥ / 4€ l'unité, chacune de ces figurines WCF Z-Team mesure environ 7 cm pour un packaging de 11 cm. Le premier lot des WCF Z-Team est attendu pour janvier 2016 et comprendra 6 personnages :
WCF Goku SSGSS (Super Saiyan God Super Saiyan)
WCF Vegeta SSGSS (Super Saiyan God Super Saiyan)
WCF Super Saiyan Gohan
WCF Piccolo
WCF Whis
WCF Beerus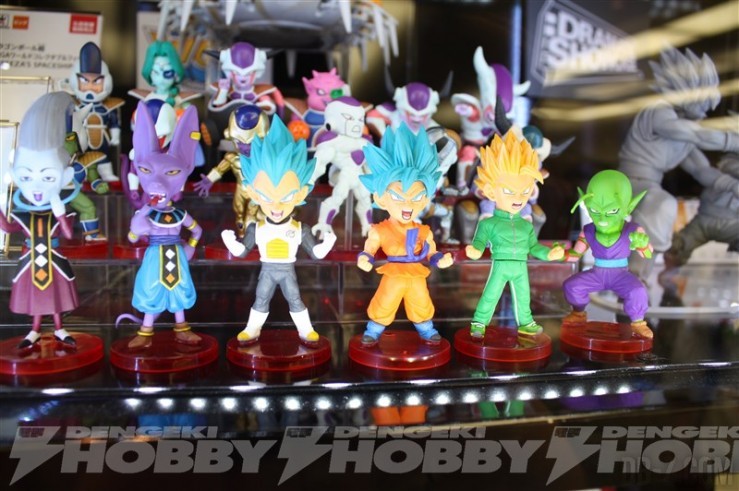 Informations complémentaires
Prix : 560 ¥ / 4 €
Taille : 75 mm
Date de sortie : Janvier 2016
Fabricant : Banpresto
World Collectable Figure (WCF)
World Collectable Figure (ワールドコレクタブルフィギュア)
WCF, World Collection Figure
Les figurines WCF sont des figurines de tailles réduites fabriquées par Banpresto. Il existe des figurines WCF de Dragon Ball, Dragon Ball Z, Dragon Ball Kai, Dragon Ball Z Battle of the Gods, Dragon Ball Z La Résurrection de F, et d'autres licences comme One Piece, Tiger & Bunny, Gundam, Kamen Rider, Gintama, LupinXConan, JoJo, etc…
Ces figurines sortent généralement par lot de 6 à 8 personnages, pour des tailles allant de 6 à 8 cm. Il existe les MEGA WCF qui sont des WCF d'une taille supérieure allant de 11 à 15 cm.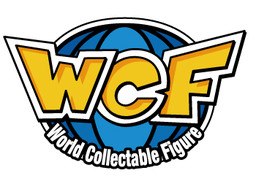 https://www.db-z.com/forum/index.php/board,12.0.html