Bandai Namco annonce la date de sortie de Dragon Ball The Breakers ! Le jeu sortira donc le 13 octobre 2022 au Japon, et le 14 octobre en France et dans le reste Monde (sauf dans certaines régions).
Dragon Ball The Breakers est un jeu d'action asymétrique en ligne où vous pourrez expérimenter la différence de force écrasante unique au monde de Dragon Ball ! La bataille sera divisée entre un « Raider » (un ennemi qui aura le rôle du tueur), qui a la particularité d'avoir une puissance de combat écrasante. de l'autre côté, jusqu'à sept survivants devront évacuer la zone, avec la particularité de n'avoir aucun super-pouvoir.
Les Raiders évoluent en remplissant certaines conditions, ce qui leur donnera encore plus de puissance au cours de la partie. Ils vous traqueront dans le seul but d'anéantir tous les survivants qui fuient le terrain.
D'autre part, les survivants doivent à s'échapper du terrain en utilisant pleinement les objets et les compétences mises à leur disposition. Par exemple, même un survivant qui n'a pas de pouvoir pourra devenir un super combattant grâce aux Dragon Balls, en remplissant certaines conditions. De plus, l'apparence du survivant peut être personnalisée en combinant des éléments. Vous pouvez personnaliser votre personnage pour en faire un personnage de Dragon Ball à part entière, en l'équipant de « Survival Skin ».
Commentaire du producteur
Ryosuke Hara, le producteur du jeu chez Bandai Namco, a publié un message pour l'occasion de l'annonce de la date de sortie de Dragon Ball The Breakers le 14 octobre 2022..
Environ six mois après le test bêta fermé effectué en décembre 2021, nous nous sommes entendus sur vos nombreux avis et données que nous avons reçus. Et aujourd'hui enfin, nous sommes ravis d'annoncer les dernières informations, y compris la date de sortie.

Le thème de ce jeu est « une différence de force écrasante » unique à Dragon Ball, et nous avons continué à le développer dans le but de savoir comment vous pourriez en profiter pleinement. Dans la prochaine Beta Test prévue prochainement, nous espérons que vous pourrez jouer tout en prêtant attention aux spécifications et améliorations supplémentaires de la fois précédente ainsi qu'aux personnages supplémentaires.

Il nous reste moins de 3 mois avant la sortie du jeu, mais nous sommes actuellement dans la phase finale de développement, et nous faisons des ajustements jusqu'à la fin afin que les utilisateurs puissent en profiter au maximum. Veuillez attendre la sortie avec impatience. Nous attendons avec impatience votre soutien continu à Dragon Ball The Breakers.

Ryosuke Hara, producteur de Dragon Ball The Breakers
Dragon Ball The Breakers aura 3 éditions
Dragon Ball The Breakers aura une édition standard, une édition limitée, et une édition spéciale. les contenus sont ci-dessous.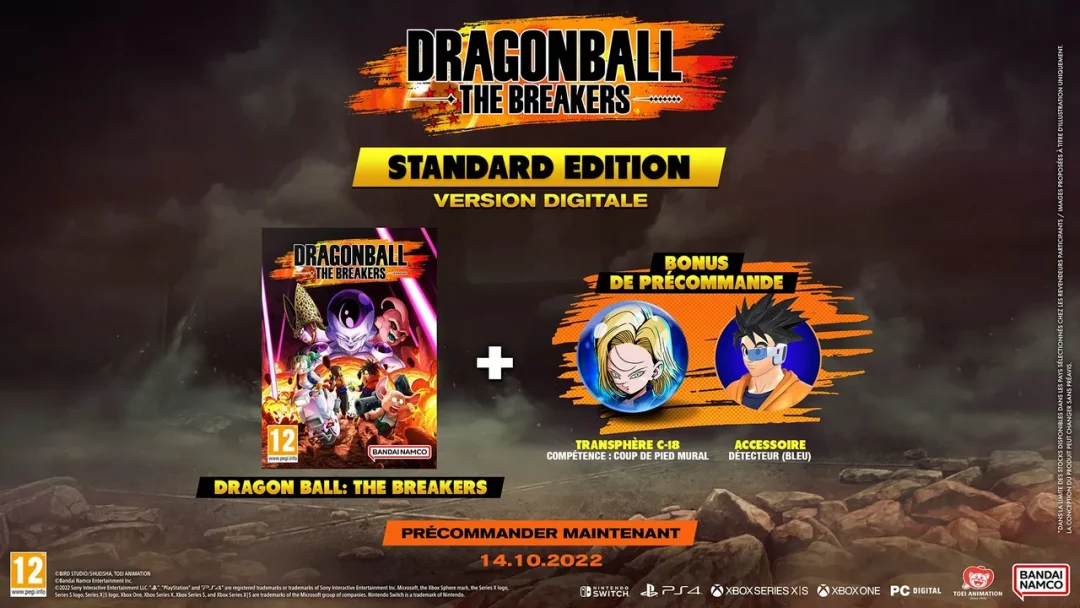 Freezer annoncé comme Raider
Est-ce une surprise, sachant qu'on le voit en gros plan sur la pochette du jeu. On en parle dans notre prochain article.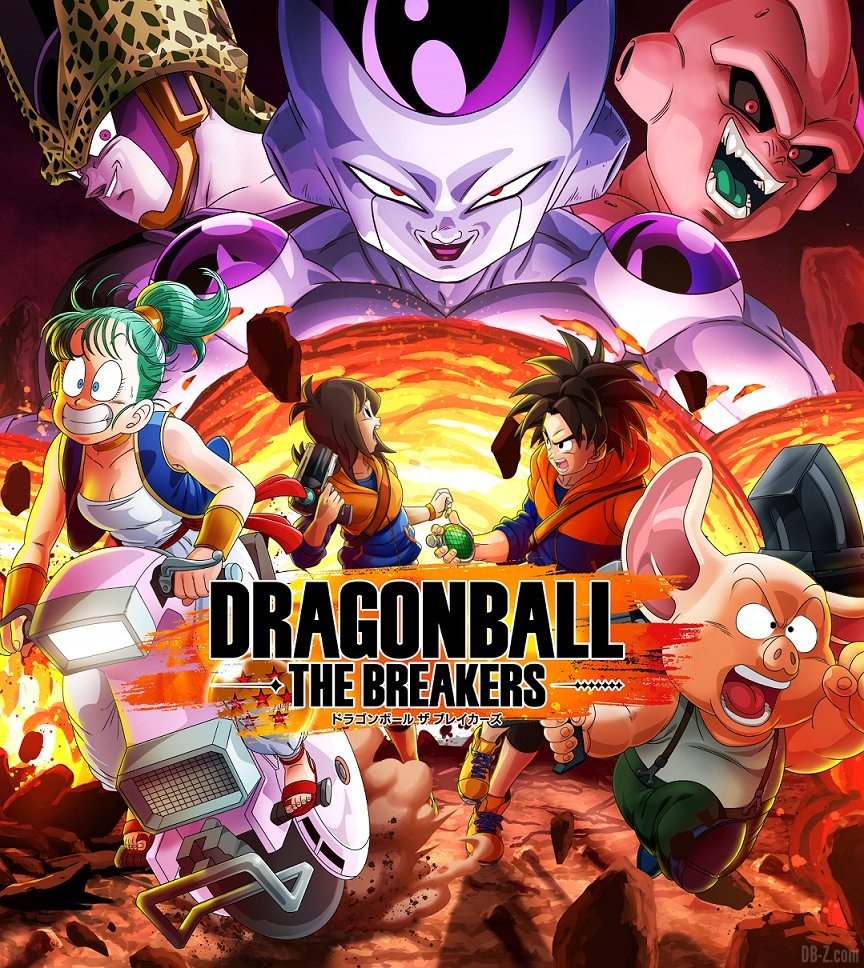 Prenant place dans l'univers de DRAGON BALL XENOVERSE 2, DRAGON BALL THE BREAKERS met en scène une équipe de sept Survivants essayant d'échapper à un Méchant. Le Méchant, un des antagonistes majeurs de la franchise, devra user de ses pouvoir surpuissants et de ses transformations pour traquer et mettre KO les Survivants.
Les Survivants sont des civils tombés dans un « Flux Temporel » et piégés dans un lieu où le temps et l'espace sont sans dessus dessous. L'objectif principal des Survivants est de s'échapper du Flux Temporel en utilisant divers gadgets comme les Transphères, de précieux items contenant les âmes de Super Guerriers et donnant accès à des pouvoirs et capacités spéciales.
Dans cet environnement dangereux, les espoirs des Survivants sont tournés vers la Super Machine Temporelle, capable de les aider à s'échapper du Flux Temporel avant que leur ennemi ne devienne inarrêtable.