C'est au tour de Freezer de faire son show dans Dragon Ball The Breakers. Il sera bien évidemment dans l'équipe des « tueurs » (ou « prédateurs », ou « raiders »), et Banda Namco communique aujourd'hui sur les capacités de celui qui se fait appeler l'Empereur de l'Univers.
Avec la présentation de Freezer, l'éditeur a également annoncé la date de sortie de Dragon Ball The Breakers pour la fin d'année, sur PS4, Xbox One, PC, et Switch.
Trailer de Freezer dans Dragon Ball The Breakers
En tant que nouveau tueur, l'empereur de l'univers Freezer est arrivé ! A partir de sa première forme, il évoluera vers sa quatrième forme en vous poursuivant sur la map. La jauge nécessaire à l'évolution peut être fortement augmentée par la capacité de « colère ».
Freezer est un raider « de type technique » dont la clé sera (pour le joueur qui le choisi) de savoir comment utiliser ses compétences de recherche et d'attaque. Si vous utilisez la compétence « Scouter » qui ne peut être utilisée que dans la première forme, vous pouvez rechercher des ennemis dans une certaine distance. Vous avez également les compétences utiles « Zarbon-san ! » et « Dodoria-san ! » qui combinent à la fois la recherche et l'attaque des survivants !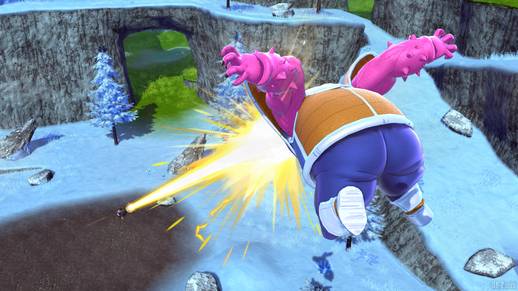 Chaque forme de Freezer aura une capacité spéciale
Vous pourrez utiliser des compétences puissantes et des mouvements spéciaux pour chaque forme de Freezer. Lorsque vous activez la 4ème forme, vous débloquerez la technique ultime « Destruction de planète », qui permettra de tout détruire dans un périmètre gigantesque.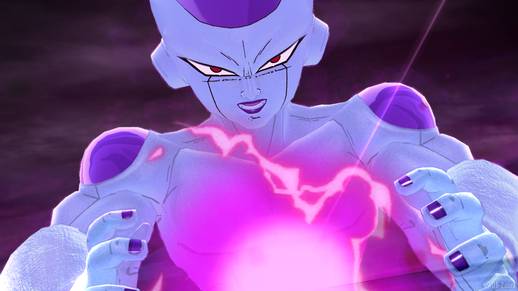 Commentaires des développeurs
Otsuka, l'un des tech lead de chez Dimps, prend la parole pour vanter Freezer.
Freezer est fort dès le premier stade de sa forme, et vous pourrez profiter d'une expérience semblable à celle d'un anime, comme la recherche des Dragon Balls tout en recherchant des Namekiens avec Zarbon et Dodoria.
Bien sûr, si vous appelez Shenron, vous pouvez réaliser votre souhait d'immortalité, et la bataille pour les Dragon Balls avec les survivants est également un point important. De plus, lorsque vous atteignez sa 4e forme, une scène de l'anime est également reproduite !

J'espère que vous choisirez Freezer, et que vous profiterez de la puissance écrasante et de sa « force de combat de 530 000 ».

Otsuka, Dimps