C'est le grand jour ! Dragon Ball The Breakers sort ce 14 octobre 2022 dans le monde entier, et cette fois, ce sont les civils qui vont devoir se frotter aux ennemis ! The Breakers est un jeu multijoueur asymétrique qui reprend la formule testée et validée par des jeux comme Dead by Daylight et Friday the 13th. Le principe de base implique des citoyens ordinaires (sans pouvoir innés), qui tentent de survivre aux infâmes méchants de Dragon Ball comme Cell, Freezer, et Majin Buu. Pourquoi ? Tout simplement car ils ont tous été aspirés dans une faille temporelle d'où ils doivent désormais s'échapper.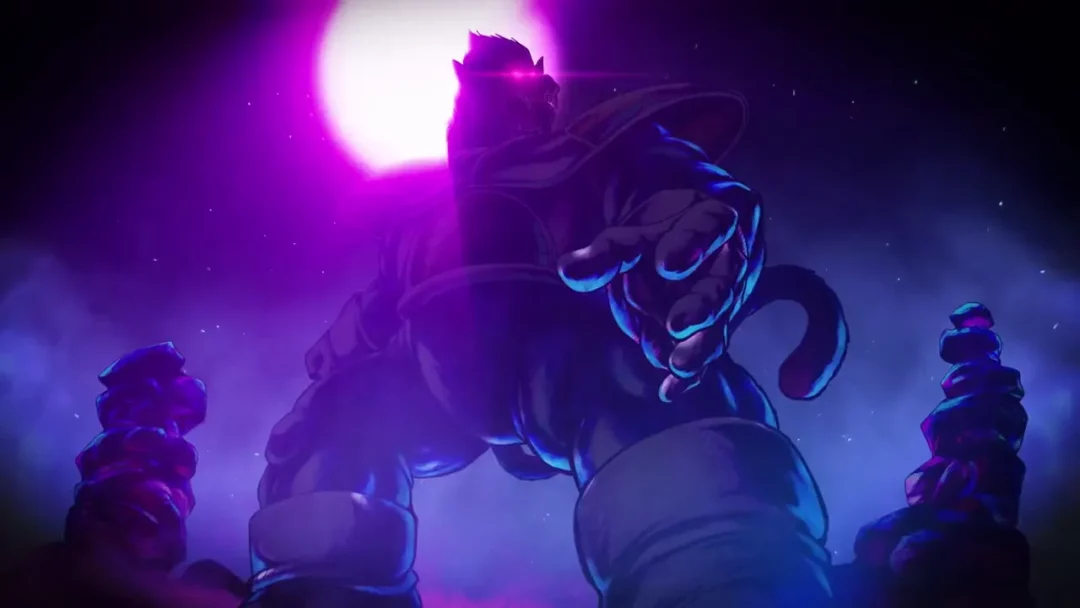 La saison 2 de Dragon Ball The Breakers est annoncée
La saison 1 commence à peine qu'on nous annonce déjà un premier DLC de la saison 2. Pourquoi aussi tôt ? On peu supposer que c'est parce que le jeu rencontre tellement peu d'adhésion des fans que Bandai Namco a certainement voulu montré aux joueurs que le jeu allait être soutenu dans le temps avec du nouveau contenu, comme pour dire : « regardez, on a des projets pour la suite, donc n'ayez pas peur de sauter le pas et achetez Dragon Ball The Breakers ». Et honnêtement, c'est plutôt une bonne chose !
Comme en témoigne la dernière bande-annonce du compte Twitter officiel du jeu, c'est Vegeta en singe géant (Oozaru) qui rejoindra bientôt le roster de méchant. Le tweet existe principalement pour rappeler aux joueurs potentiels que Dragon Ball The Breakers sort le 14 octobre (le 13 octobre au Japon), sur PlayStation 5, PlayStation 4, Xbox Series X/S, Xbox One, Nintendo Switch et PC via Steam. Le teaser de la saison 2 apparaît à la toute fin de la bande-annonce ci-dessous. Une image du singe géant est montrée en pleine nuit, avec que le message « à suivre dans la saison 2 ». C'est une indication assez claire que la bête sera jouable lors de la deuxième saison du jeu.
Dans Dragon Ball, la forme de singe géant s'apparente à celle d'un loup-garou : si un Saiyan a encore une queue, il se transformera en monstre sous la pleine lune. Avec sa bonne dizaine de mètres de hauteur, ce « King Kong » devrait faire un excellent ajout à The Breakers !
Prenant place dans l'univers de Dragon Ball Xenoverse 2, Dragon Ball The Breakers met en scène une équipe de sept Survivants essayant d'échapper à un Méchant. Le Méchant, un des antagonistes majeurs de la franchise, devra user de ses pouvoir surpuissants et de ses transformations pour traquer et mettre KO les Survivants.
Les Survivants sont des civils tombés dans un « Flux Temporel » et piégés dans un lieu où le temps et l'espace sont sans dessus dessous. L'objectif principal des Survivants est de s'échapper du Flux Temporel en utilisant divers gadgets comme les Transphères, de précieux items contenant les âmes de Super Guerriers et donnant accès à des pouvoirs et capacités spéciales.
Dans cet environnement dangereux, les espoirs des Survivants sont tournés vers la Super Machine Temporelle, capable de les aider à s'échapper du Flux Temporel avant que leur ennemi ne devienne inarrêtable.
Pour terminer cette article, on vous laisse avec deux images de Vegeta en singe géant dans Dragon Ball Xenoverse 2. La première est un raid de boss où 6 joueurs affrontent le Oozaru, et la seconde est une faille temporelle alternative où Oozaru Nappa et Oozaru Vegeta attaquent ensemble.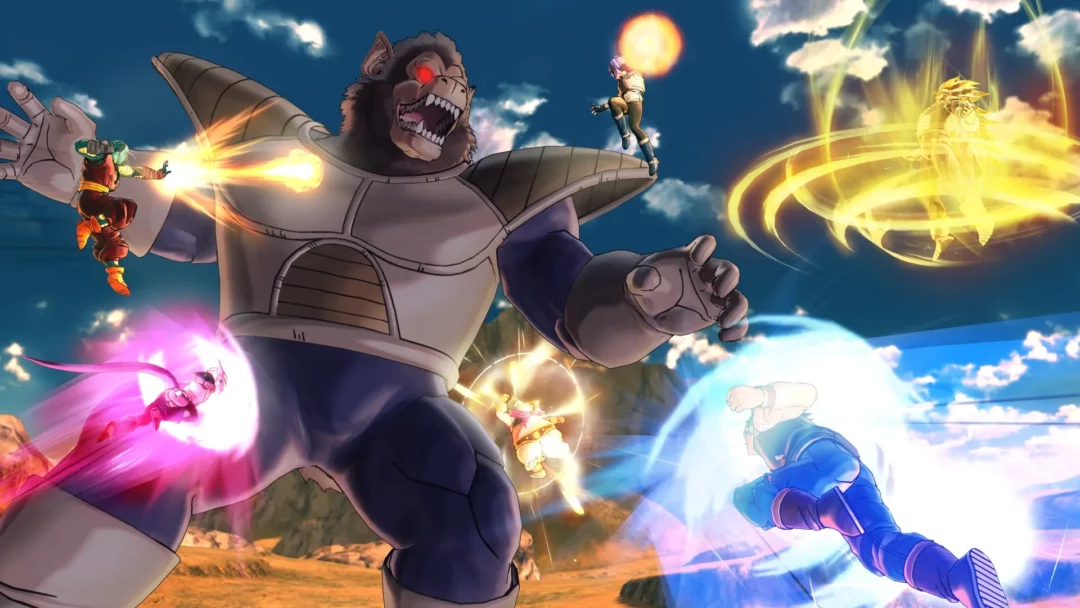 Question bonus : Allez-vous craquer pour Dragon Ball The Breakers ?