Le jeu vidéo de survie Dragon Ball The Breakers continue de s'étoffer à son rythme. Ce 25 novembre, trois nouvelles transphères arrivent dans une nouvelle loterie du Siphon Spirituel, le mode gasha du jeu.
Les Transphères permettent aux Survivants de Si vous vous retrouvez dans une situation désespérée, cette technique pourrait vous faire gagner suffisamment de temps pour vous échapper. Les survivants peuvent équiper jusqu'à trois « Transphères », qui contiennent les âmes de super guerriers.
La technique « Transformation Dragon » confère temporairement à son utilisateur les capacités et l'apparence partielle d'un combattant Z. Cette capacité peut être activée en récupérant une certaine quantité de « Puissance de transformation » sur la carte.
Transphère C-16
3 nouvelles Transpheres seront disponibles dans la gamme du Spirit Spirituel à partir du 25 novembre. Équipez la Transphere de C-16 afin de pouvoir utiliser l'attaque Hell Flash en tant que survivant. Lorsque l'attaque touche le sol, plusieurs faisceau d'énergie émergent et infligent encore plus de dégâts.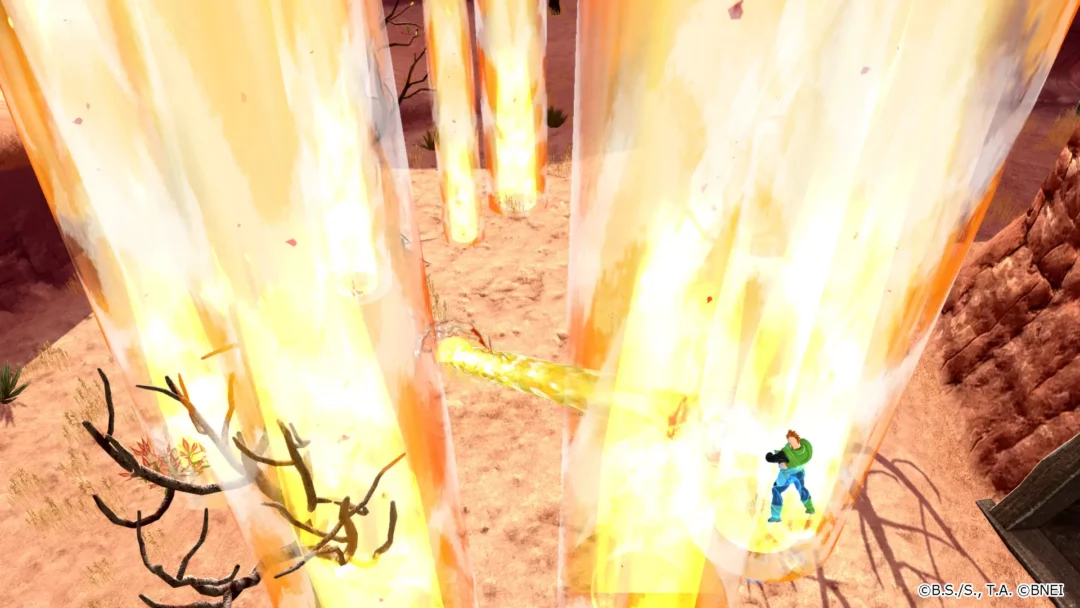 Transphère C-17
La compétence de transsphère active d'Android 17, « Energy Field », génère un champ d'énergie qui annule les dégâts et vous protège de nombreuses attaques !
Les nouvelles transsphères devraient sortir le 25 novembre à 7h CET / le 24 novembre à 22h PST !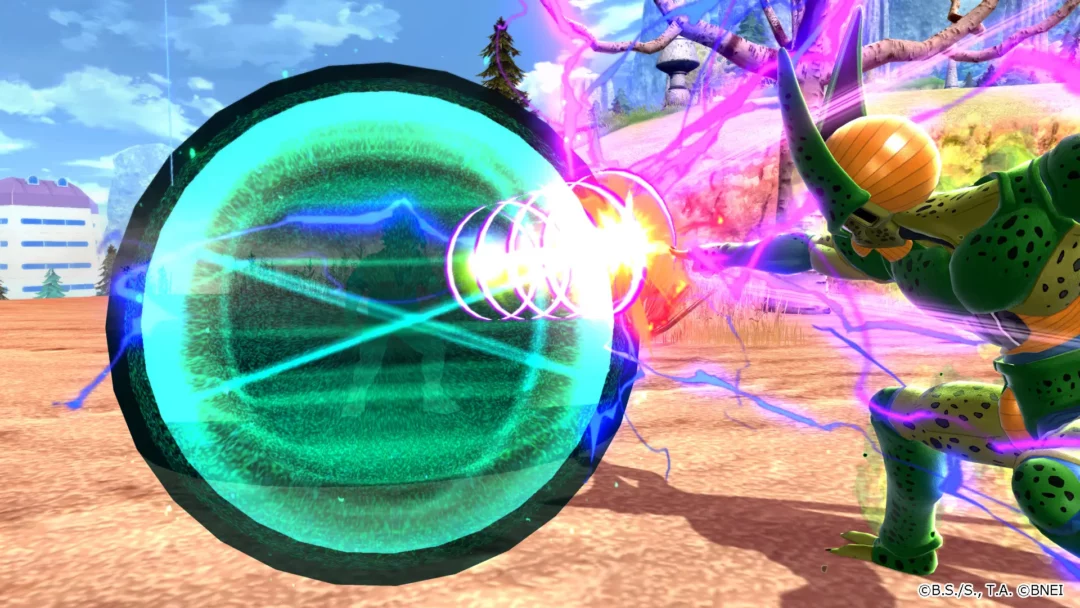 Transphère C-18
La super attaque de C-18 est « Dual Destructo-Disc ». Elle délivre deux coups consécutifs avec une lame en Ki. Vous pourrez utiliser plusieurs frappes consécutives pour garder le Méchant sous contrôle. La sortie des nouvelles Transphères est prévue ce 25 novembre à 7h00.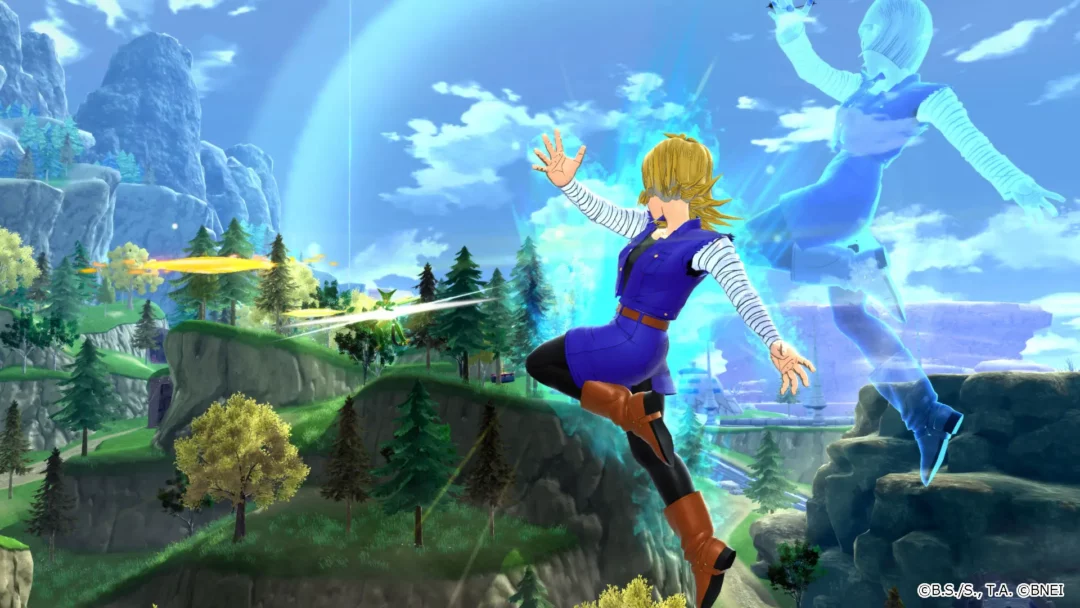 Dragon Ball The Breakers, en bref…
Dragon Ball The Breakers est un jeu d'action asymétrique développé par Dimps, et édité par Bandai Namco. L'action se déroule dans le même univers que les jeux Dragon Ball Xenoverse 1 et 2. L'histoire suit des civils humains, pris au piège dans une faille temporelle avec certains des méchants les plus emblématiques de Dragon Ball. Les survivants doivent s'entraider s'ils veulent survivre, car les méchants viennent les chercher.
Le jeu se déroule également dans le même univers que les jeux Dragon Ball Xenoverse, d'où l'apparition de failles temporelles mélangeant des ennemis des différentes époques de Dragon Ball. Plusieurs DLC ont déjà été annoncés par Bandai Namco. The Breakers bénéficiera de contenu additionnel et de mise à jour régulières qui sauront réjouir les fans. Les joueurs peuvent gagner du contenu gratuit via le Dragon Tier en jouant au jeu. Le pallier 50 de la première saison est le personnage jouable du "Fermier" pour les Survivants.