Le tome 1 de Dragon Ball Super débarque en VF le 05 avril 2017, et le tome 2 le 05 juillet 2017. Glénat nous le rappelle dans un nouveau trailer !
A moins de deux semaines de la sortie du manga Dragon Ball Super en Français, Glénat publie un nouveau trailer qui nous plante le décor. Le Tome 1 de Dragon Ball Super sera intitulé « Le Guerriers de l'Univers 6 », exactement comme pour la version Japonaise. Au programme, l'arc Battle of Gods avec la rencontre avec Whis et Beerus, suivi du début de l'arc Champa avec le Tournoi Univers 6 vs Univers 7. Pour rappel, l'arc de la Résurrection de F – avec Golden Freezer – n'a encore jamais été édité en manga, aussi bien en France qu'au Japon… Les 3 chapitres résumant le film avaient pourtant bien été édités dans le V-Jump, et je vous les avais tous traduit à l'instar du chapitre 3 que je vous avais pondu en VF à une époque lointaine où la communauté Dragon Ball ne s'amusait pas à nous dénoncer aux ayant droits.
Mais ce n'est pas tout, ce nouveau trailer nous montre également des images du Tome 2 de Dragon Ball Super, avec une date annoncée pour le 05 Juillet 2017, comme nous vous l'avions teasé le mois dernier :
https://www.facebook.com/dbzcom/photos/a.10150778127835972.464734.117079840971/10155122695735972/?type=3&permPage=1
Pour rappel, le tome 3 de Dragon Ball Super sortira le 02 juin 2017 au Japon.  Bref, on vous laisse découvrir ce nouveau trailer, qui est le même que le teaser diffusé le mois dernier, mais avec quelques secondes et images supplémentaires issues du tome 2.
[amazon_link asins='234401988X,B01NAL6UGU,B06W56P2CM' template='dbz10′ store='dbzco-21′ marketplace='FR' link_id='ca688a4f-10a0-11e7-ae58-e39266dd0648′]
Trailer du Tome 1 de Dragon Ball Super
https://www.facebook.com/DBSuperFrance/videos/1871770806425263/
Teaser du Tome 1 de Dragon Ball Super
Extrait du Tome 1 de Dragon Ball Super
Glénat a déjà mis en ligne un extrait d'une quinzaine de page du chapitre 1 de Dragon Ball Super, pour vous permettre d'en apprécier la qualité. Reste à voir ce que ça donner sur le papier, mais comptez sur nous pour vous faire un debriefing du tome 1 dès sa parution.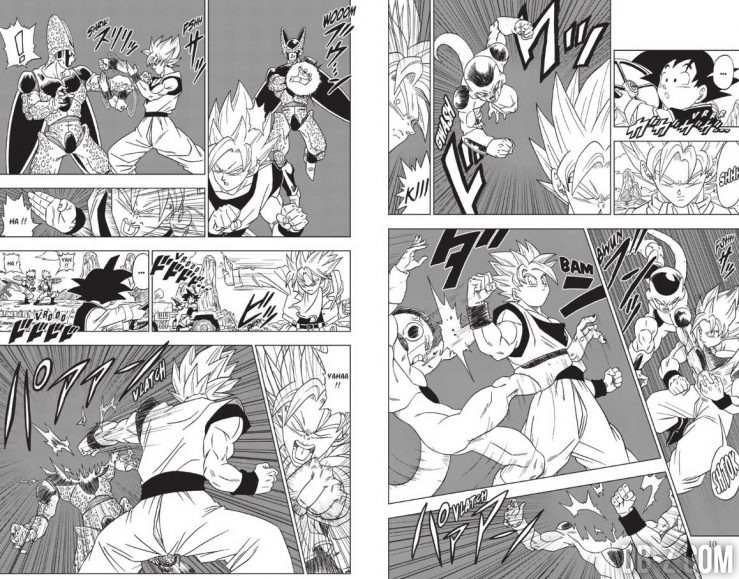 Dragon Ball Super
Dragon Ball Super est un manga et une série TV diffusée sur Fuji TV et rediffusé sur d'autres chaines japonaises chaque dimanche à 09h00, à partir du 05 juillet 2015. Il s'agit de la première série TV Dragon Ball depuis Dragon Ball GT, diffusée de 1996 à 1997. L'histoire débute quelques années après le combat contre Majin Boo, et démarre par le scénario des films Dragon Ball Z : Battle of Gods et Dragon Ball Z : Résurrection F, en pleine période de paix.