Bon anniversaire à l'anime Naruto, considéré comme beaucoup comme le digne héritier de Dragon Ball. On fête cette semaine les 20 ans de sa première diffusion à la télévision japonaise, et pour l'occasion, le studio Pierrot a publié une vidéo pleine de nostalgie consacrée à l'histoire du ninja qui voulait devenir Hokage.
Naruto, un anime déjà culte
Le Studio Pierrot et Masashi Kishimoto, l'auteur du manga Naruto, ont réalisé une vidéo récapitulative spéciale qui célèbre le vingtième anniversaire de la série Naruto. Il s'agit d'une vidéo rétrospective qui n'embarque que des nouvelles animations, ce n'est donc pas un montage des meilleurs moments de la série. Ce clip de 10 minutes intitulé « Road of Naruto » est intégralement faite de scène redessinées pour l'occasion, avec de nouvelles illustrations, et de nouvelles animations qui revisitent les scènes les plus emblématiques de la série de 722 épisodes.
La bande-annonce commence par le premier combat entre Naruto et Sasuke et se termine par la bataille finale entre les deux rivaux. Tout le long de la vidéo, on assiste à des moments réanimés nostalgiques, en passant par la bataille de Rock Lee contre Gaara aux examens Chunin, la mort d'Itachi, et la bataille de Naruto contre Pain. En arrière-plan, on entend toutes les anciennes musiques des génériques d'ouverture de la série, notamment « GO !!! » (We are fighting dreamers) de FLOW, « Blue Bird » d'Ikomonogakari, ou encore « Silhouette » de Kana-Boon. En plus du court métrage, trois images illustrant les différentes étapes de la série et une illustration spéciale du créateur de la série, Masashi Kishimoto, ont été publiées en hommage au légendaire anime.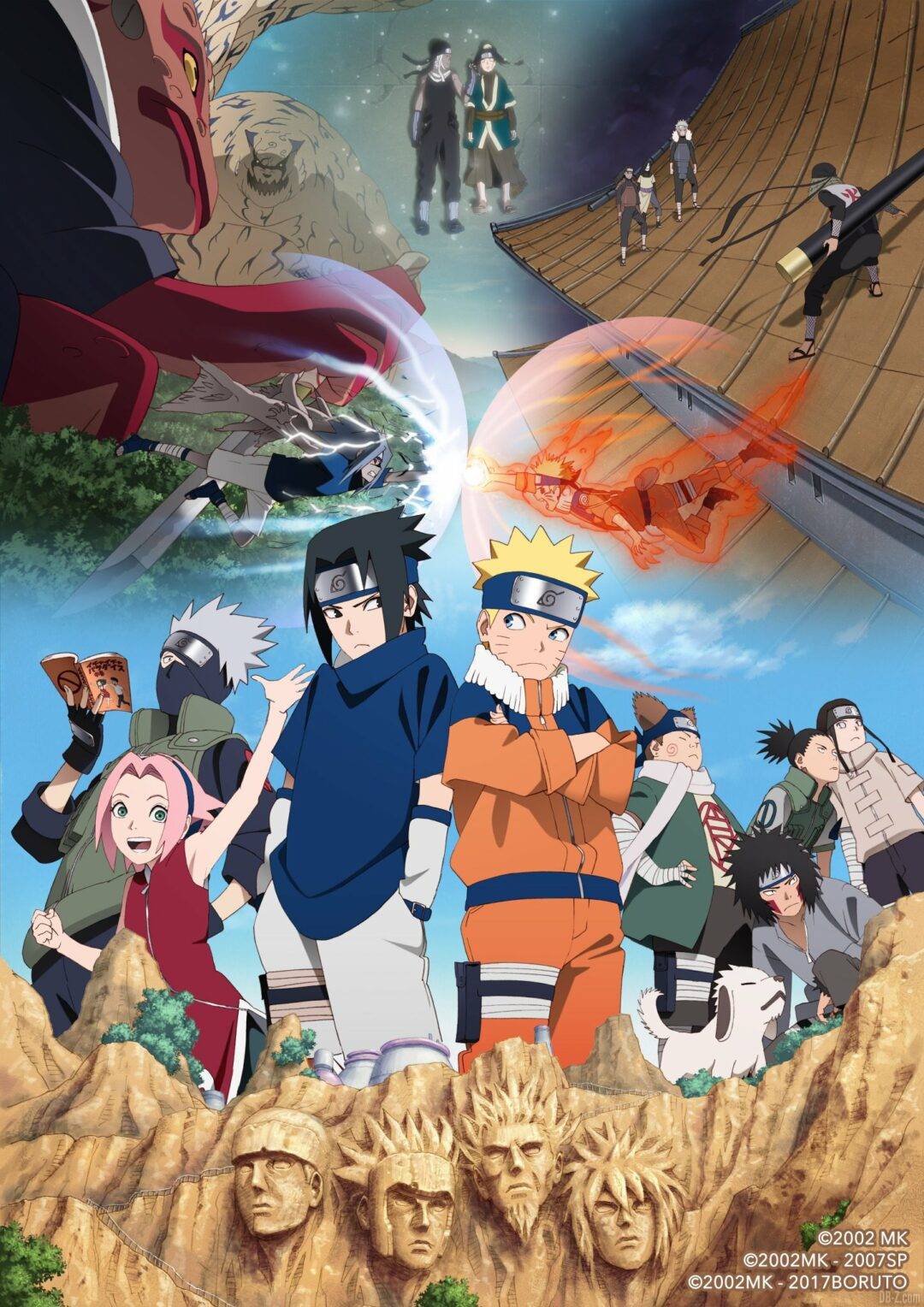 Road of Naruto : La vidéo des 20 ans de Naruto
L'intégrale de la série Naruto, ainsi que Naruto Shippuden, et sa suite Boruto, sont disponible en streaming légal et gratuit sur les plateformes spécialisées ADN, Crunchyroll, et Netflix.