Le nouveau numéro du magazine japonais V-Jump sortira le 21 novembre prochain, et il contient une nouvelle fournée d'informations dédiée à la Dragon Ball. Côté jeux vidéo, il sera cette fois question de Dragon Ball Z Kakarot, Dragon Ball The Breakers, et des jeux mobiles Dokkan Battle et DB Legends. Une fois n'est pas coutume, Dragon Ball Xenoverse 2 est absent ce mois-ci, bien qu'e le tou'un nouveau DLC soit sorti la semaine dernière. Il s'agit du Hero of Justice pack 1 avec Gohan, Gamma 1, et Gamma 2 en personnage jouable. Ce pack était déjà présenté dans le contenu Dragon Ball du V-Jump du 21 octobre 2022.
Le DLC de Bardock dans DBZ Kakarot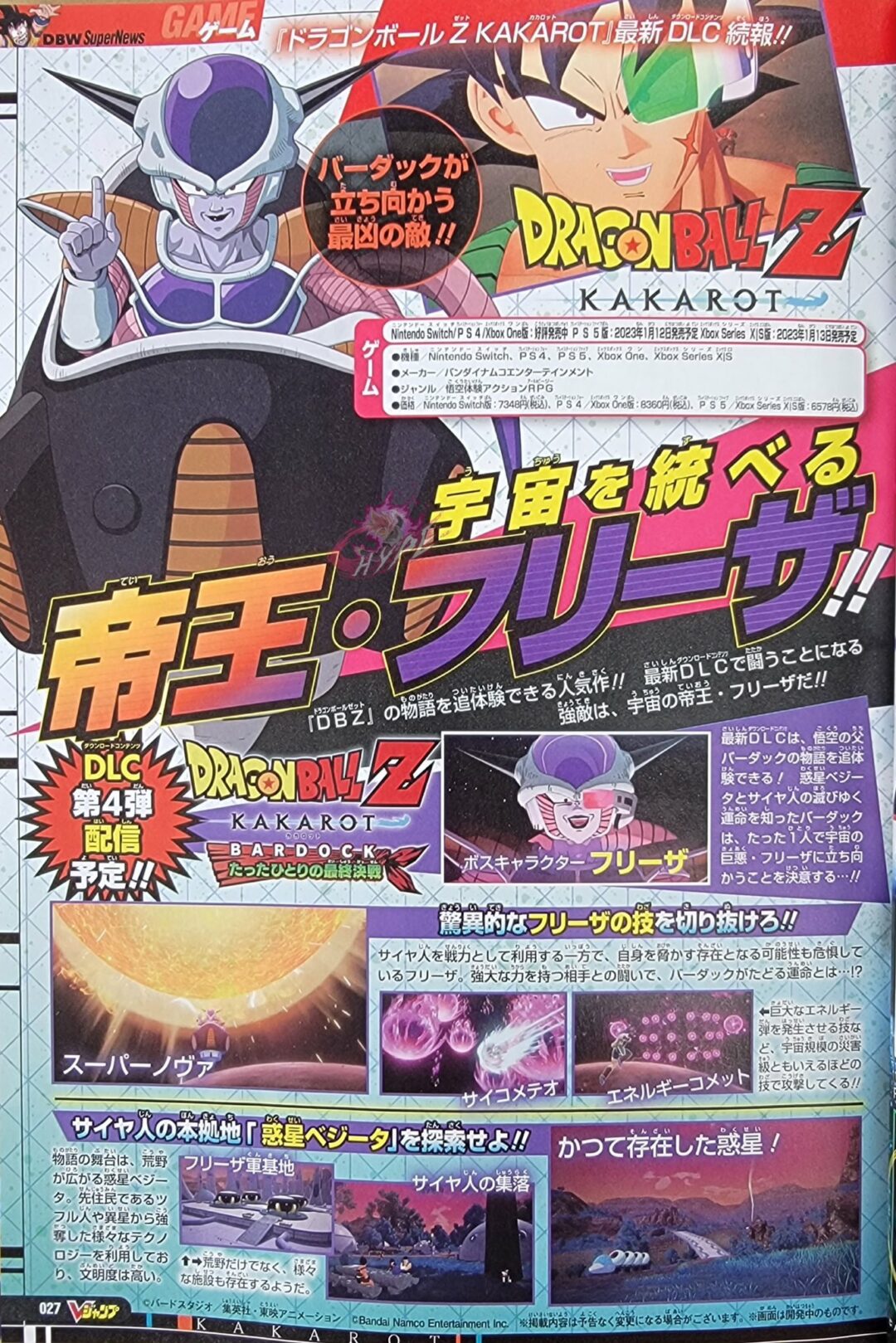 Les cyborgs dans Dragon Ball The Breakers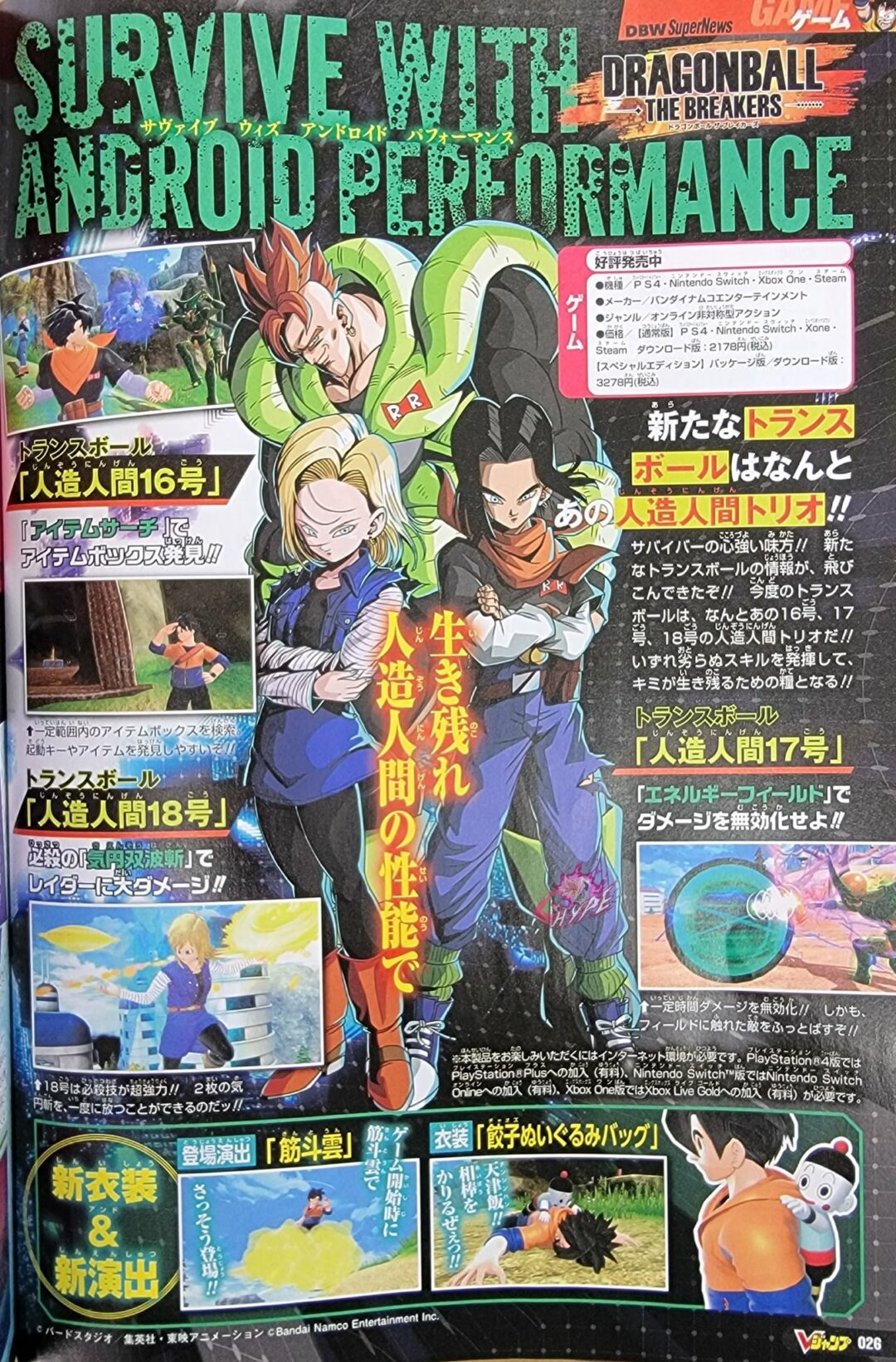 Dokkan Battle x SDBH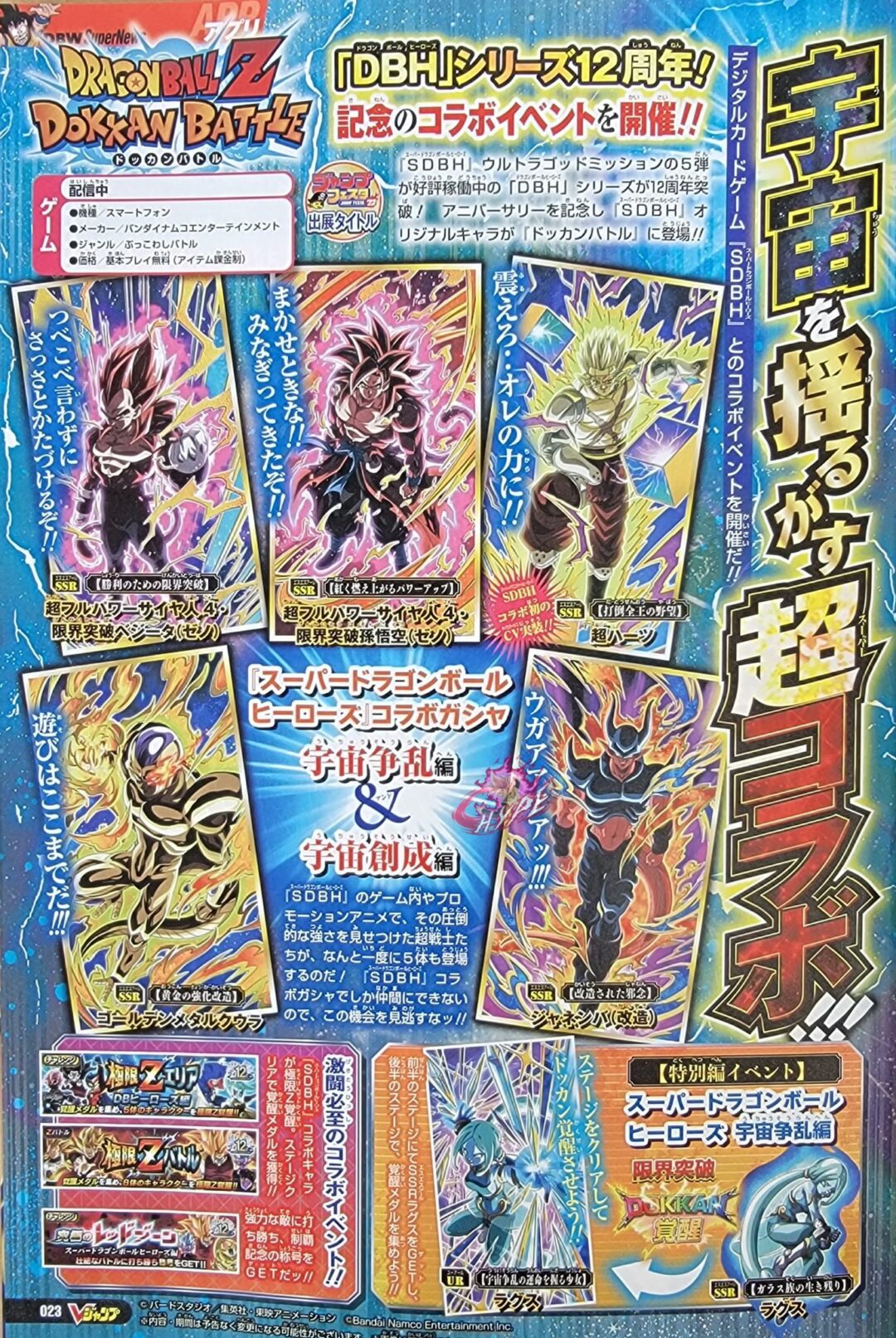 Dragon Ball Legends x DBS Super Hero
Le retour de Dragon Ball Super confirmé
Du côté du manga Dragon Ball Super, c'est une excellente nouvelle qui attend les fans. Toyotaro avait pris une pause depuis la fin de l'arc Granola dans le chapitre 87 de Dragon Ball Super, mais le magazine confirme qu'il sera de retour le 20 décembre avec un tout nouvel arc de Dragon Ball Super qui débutera par une préquelle du film Dragon Ball Super SUPER HERO, et peut-être plus. Concrètement, Toyotaro n'a plus publié de chapitre dans les V-Jump d'août, de septembre, d'octobre, et de novembre, afin de se concentrer sur la préparation de ce nouvel arc.
C'est à peu près tout pour les news Dragon Ball du V-Jump du mois, qui sortira le 21 novembre 2022 au Japon. Parmi toutes ces informations, laquelle vous intéresse le plus ?
Remerciements : @DBSHype sur Twitter