Le prochain pack de DLC Hero of Justice Pack 1 de Dragon Ball Xenoverse 2 approche à grand pas. Prévu pour cet automne, il embarquera notamment Gohan, Gamma 1, et Gamma 2, avec d'autres contenus. Il sera question comme toujours d'écrans de chargement, de figurines "virtuelles" pour le Hero Colosseum, et de costumes pour votre avatar.
Ces contenus additionnels seront suivis par un DLC Pack 2, annoncé pour paraître à une date ultérieure. Son contenu n'est pas encore connu, mais sachant qu'il concernera le dernier film de la franchise, et sachant que le titre est Hero of Justice, on espère avoir au moins Orange Piccolo et Gohan Beast, les nouvelles transformations du film Dragon Ball Super SUPER HERO.

Nouveau personnage jouable Gamma 1 [DLC]
Gamma 1 aura une gamme d'attaque similaire aux précédents personnages. L'attaque Shooting Strike est une attaque à longue portée qui tire des balles de ki légères à partir d'un pistolet à rayons. Si la balle de ki touche sa cible, elle sera suivie d'un rapide coup de pied.
L'attaque Heroic Assault charge l'adversaire et réduit rapidement la distance entre vous. Si vous appuyez sur des boutons supplémentaires pendant l'assaut, vous attaquerez avec un tacle. De plus, si vous êtes attaqués pendant la charge, vous aurez la possibilité d'esquiver et de contre-attaquer avec le pistolet à rayons.
Le Super Gamma Blast est la technique ultime pour tirer un laser à partir d'un pistolet à rayons. En fonction de la charge avant le tir, les performances changeront. Si vous chargez suffisamment, vous pouvez tirer un laser plus gros et plus puissant.
Nouveau personnage jouable Son Gohan (DBS Super Hero) [DLC]
Le Super Dragon Strike est un coup spécial de Son Gohan. C'est devenu le coup ultime et unique de Gohan. Si vous frappez votre adversaire avec un uppercut, vous enchaînerez avec Super Dragon Strike une fois de plus.
La libération du potentiel une technique spéciale qui recrée la scène du film Dragon Ball Super SUPER HERO, où Gohan jette ses lunettes et libère son potentiel. Libérez votre potentiel et devenez plus puissant !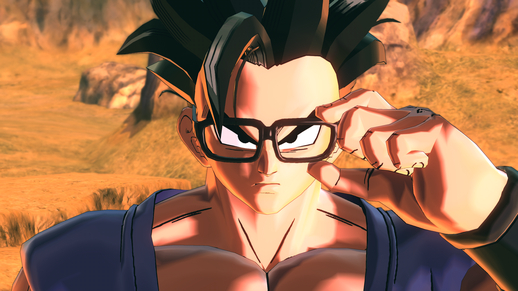 Costume de Gamma 1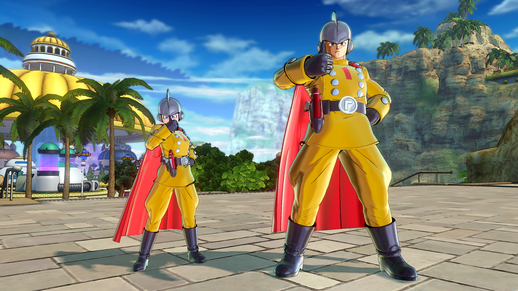 Comme nouveaux costumes, les tenues de Gamma 1 et le casque de Gamma 1, avec une cape rouge qui vous fait ressembler à un super héros seront aussi disponibles. Les vêtements et les casques sont unisexes, pour vos avatars.
Autres contenus
En plus de ces contenus, de nouveaux écrans de chargements du film Dragon Ball Super SUPER HERO seront ajoutés.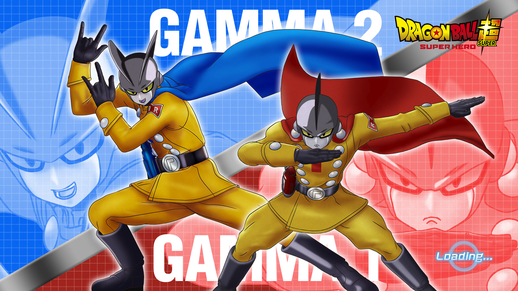 Aussi, les figurines du Hero Colosseum de Gamma 1 et 2, et de Gohan en rareté UR seront à récupérer dans le jeu. Le Hero Colosseum reste une fonctionnalité peut exploitée par les joueurs, mais qui présente un grand potentiel, si vous aimez les mini-jeux de stratégie.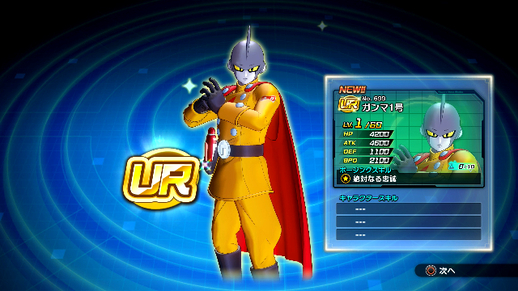 Dragon Ball Xenoverse 2
Dragon Ball Xenoverse 2 est un jeu édité par Bandai Namco Entertainment, et développé par Dimps, tout comme Xenoverse 1. Le scénario commence 2 ans après la fin de Xenoverse. Cette fois, le joueur évoluera dans la ville de Conton City, 7 fois plus grande que la ville de Toki Toki City vue dans Xenoverse. Elle offrira plus de quêtes annexes, plus d'objets, plus de costumes, et plus de fun. Tous les avatars pourront voler, et pour les parresseux, des véhicules seront mêmes disponible comme l'hoverboard ou le pilier de Taopaipai (offert en précommande avec le personnage de Goku Black). Le jeu est sorti le 28 octobre 2016 sur PS4, Xbox One et PC (Steam) ! Notez qu'au Japon, le jeu ne sortira que sur PS4. Les ventes de la Xbox One étant très faible au Pays du Soleil Levant, Bandai Namco n'avait en effet peut-être pas intérêt à investir sur cette plateforme.