Le mois de novembre est toujours riche en surprises pour les joueurs de Dokkan Battle et SDBH. Cette année ne déroge pas à la règle, et le 22 novembre marquera un tournant majeur avec la sortie du nouveau portail d'invocation de la nouvelle collaboration 2023dans le célèbre jeu mobile Dokkan Battle.
Des personnages SDBH inédits dans Dokkan Battle
La fusion entre les deux univers a déjà eu lieu à de nombreuses reprises par le passé, mais cette édition 2023 promet d'être encore plus sensationnelle. Avec six personnages inédits à découvrir, les joueurs auront de quoi s'occuper !
Un avant-goût lors du live des 13 ans de SDBH
Le suspense a été savamment entretenu par les développeurs du jeu. En effet, lors du live célébrant les 13 ans de SDBH, les fans ont eu l'eau à la bouche avec la révélation de trois personnages exceptionnels. Au menu : Majin Towa, Vegetto Xeno Super Full Power Saiyan 4 (Limite Breaker), et le charismatique Goku Black Rosé qui peut se transformer en Super Saiyan 3 Full Power.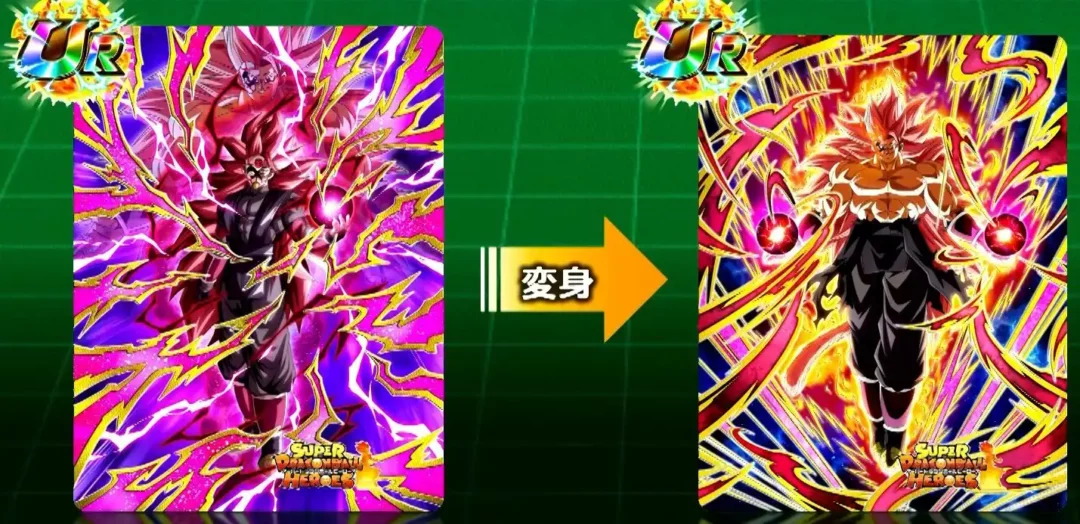 La suite dévoilée lors de l'anniversaire de Dragon Ball The Breakers
Mais comme on dit, les meilleures choses viennent à ceux qui attendent. L'émission célébrant le premier anniversaire de Dragon Ball The Breakers a levé le voile sur trois autres personnages : Broly Super Full Power Saiyan 4 (Limite Breaker), Vegeta SSGSS doté d'une aura maléfique contrôlée, et enfin, Fuu, en mode Roi des Ténèbres.
Mais ce n'est pas tout ! Bandai Namco, toujours soucieux de chouchouter ses fans, offre un éveil Dokkan à Golden Metal Cooler et à Janemba "modifié", la version noire de Janemba dans SDBH.
À vos agendas : rendez-vous le 22 novembre
Vous l'aurez compris, le 22 novembre est à marquer d'une pierre blanche. Les portails d'invocation seront disponibles exclusivement dans Dragon Ball Z Dokkan Battle, et ce, aussi bien sur iOS que sur Android.
Pour l'instant, nous ne connaissons pas encore les animations, ni les statistiques de ces personnages. Bandai Namco communiquera en novembre à ce sujet, certainement quelques jours avant la sortie des portails d'invocation du jeu. Quel est le personnage qui vous intéresse le plus ? Et pourquoi Black Rosé SS3 ?
Qui sont Golden Metal Cooler et Janemba Modifié ?
Golden Metal Cooler est l'une des nouvelles formes de Cooler, le frère de Freezer, dans SDBH. C'est une combinaison de la forme Golden de Freezer, et de Metal Cooler. Cette transformation lui confère une puissance accrue et un aspect métallique doré.
Janemba modifié (ou "Xeno Janemba") est une version alternative et plus puissante de Janemba. Dans SDBH, après que le Dr. W ait absorbé l'énergie de Goku Xeno et Vegeta Xeno en Super Saiyan 4, il utilisa la Machine à Laver les Esprits afin de créer un nouveau Janemba, ce qui augmente sa puissance et modifie son apparence.