Si vous êtes abonnés au PlayStation Plus, on a d'excellentes nouvelles pour vous ! On connaît les jeux qui seront disponibles en téléchargement gratuit à partir du 7 novembre sur le PS+, et Dragon Ball The Breakers en fait partie ! Et ça tombe bien, la saison 4 de Dragon Ball The Breakers sort ce 1er novembre, avec Broly (DBS) en nouveau méchant.
En réalité, on devrait plutôt parler de téléchargement "libre", puisque rien n'est gratuit. En effet, vous n'y aurez accès librement que si vous payez déjà un abonnement PS+. Mais c'est toujours 29,99 € d'économiser ! D'ailleurs, ça tombe bien, puisque beaucoup soupçonnaient déjà que The Breakers aurait dû sortir sur un modèle économique de type free-to-play, étant donné que le jeu repose en grande partie sur un système de microtransactions. Mais ça, on n'en saura jamais rien.
Toujours est-il que le jeu est excellent (si, si). Malgré son aspect visuel dégueulasse, il n'en demeure pas moins un très bon jeu, et c'est un joueur de Dead by Daylight qui vous le certifie. A part son aspect graphique, DBTB n'a vraiment rien à envier à DBD, et j'attends vos contre-arguments en commentaires.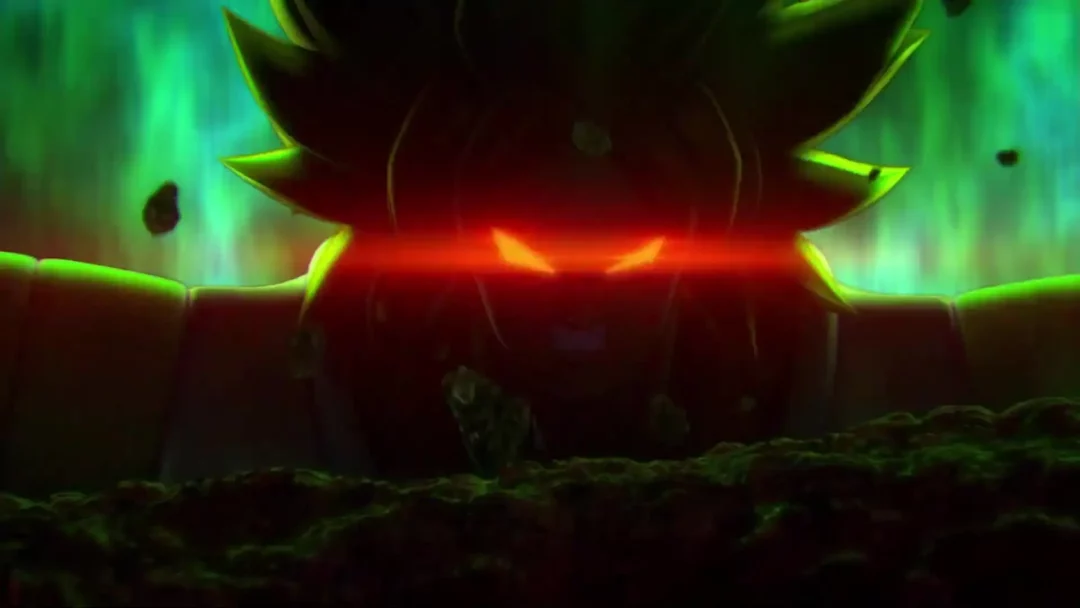 Qu'est-ce que Dragon Ball The Breakers ?
Prenant sa source d'inspiration du manga / anime classique d'Akira Toriyama, Dragon Ball The Breakers transforme l'univers que nous connaissons en un jeu d'action-survie en ligne asymétrique. Un peu dans le style de Dead by Daylight (on en parlait plus haut), mais avec une petite nuance : vous êtes chassés par les méchants emblématiques de Dragon Ball dont Cell, Freezer, Yam, Spopovitch, Buu, le Commando Ginyu, un Saibaiman, Nappa, Vegeta, et Broly !
Dans ce jeu, sept Survivants tenteront de déjouer, d'être plus malins et de survivre face au joueur incarnant le Méchant (ou Raider en anglais). Les Survivants, moins puissants, doivent se cacher, utiliser des gadgets, des armes et des bonus, ou même se camoufler dans l'environnement. Le jeu est disponible sur PS4, PS5, Switch, Xbox One, Xbox X|S, et PC. C'est une expérience de jeu totalement unique, et qui garanti beaucoup de kiff - pour peu que vous connaissiez bien l'univers de Dragon Ball. Les autres, ça ne vous parlera peut-être pas plus que ça...
Les autres jeux disponibles sur le PS+ en Novembre 2023
Outre Dragon Ball The Breakers, les abonnés PlayStation Plus pourront également télécharger Aliens: Fireteam Elite et Mafia 2: Definitive Edition à partir du mardi 7 novembre. Selon le site officiel de PlayStation qui publie l'information, Ces jeux seront disponibles pour les consoles PS5 et PS4.
Mafia II: Definitive Edition | PS4
Découvrez pour la première fois toute l'intrigue criminelle de Mafia II dans un titre unique et remastérisé qui propose des graphismes époustouflants en HD. Vivez la vie d'un gangster pendant l'âge d'or du crime organisé. Ancien héros de guerre, Vito Scaletta se retrouve lié à la mafia alors qu'il tente d'effacer les dettes de son père dans l'Empire Bay de l'état de New York, une ville qui regorge d'opportunités, où le crime organisé prospère grâce aux industries en plein essor de l'Amérique d'après-guerre. Avec son ami Joe, Vito essaie de prouver sa valeur et grimpe les échelons et commet des crimes lui valant certes fortune et reconnaissance, mais qui ne sont pas non plus sans conséquence.
Aliens Fireteam Elite | PS4, PS5
Découvrez ce qui se cache dans les ruines et les grottes de l'univers d'Alien dans ce jeu de tir et de survie à la troisième personne. En compagnie de deux autres joueurs ou de l'IA, attaquez-vous à quatre campagnes pour explorer les mystères d'une nouvelle planète, LV-895. Créez et personnalisez votre Marine. Spécialisez-vous dans l'une des 6 classes uniques ou faites le choix de la polyvalence. Choisissez votre arme – du magnum aux pistolets mitrailleurs, en passant par les lance-roquettes – et profitez de 130 atouts uniques pour jouer à votre façon. Composez votre escouade en soignant vos choix de classes, d'équipement et d'armement pour anéantir les Xénomorphes, réussir les défis des Cartes Challenge, ou vaincre les différents modes de jeu avec vos amis. Affrontez des hordes de Xénomorphes, échappez aux dangereux Rôdeurs et Cracheurs, et prenez les bonnes positions défensives pour garantir la survie de l'escouade.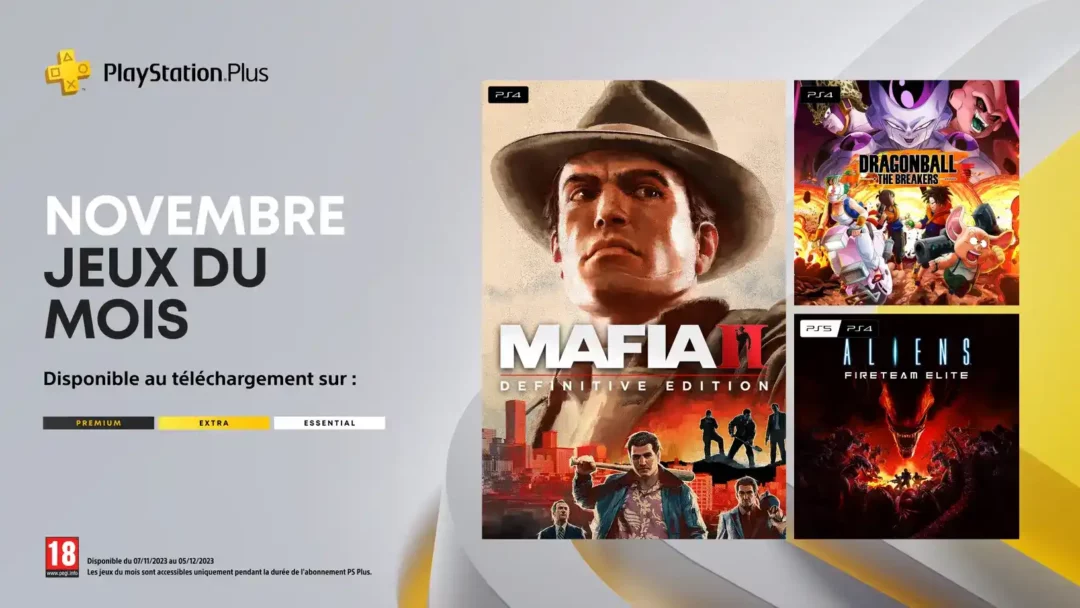 Et pour ceux qui se demandent, le "PlayStation Plus Essential" est le niveau de base du service d'abonnement de Sony Interactive Entertainment. Il offre un accès multijoueur en ligne, une sélection mensuelle de jeux PS4 et PS5 gratuits, un stockage cloud et des réductions sur les achats du PlayStation Store.
Si vous êtes un fan de Dragon Ball et que vous avez une PS4 ou PS5, c'est le moment idéal pour tester The Breakers et vous faire votre propre avis ! Pour le coup, "ça ne vous coûtera rien", comme on dit. Assurez-vous simplement d'être abonné au PlayStation Plus pour profiter de cette offre qui sera disponible jusqu'au 4 décembre.