Le V-Jump du mois sortira le 21 février prochain, et les premiers contenus Dragon Ball commencent à arriver. Les traditionnelles pages dédiées à Dokkan Battle et Dragon Ball Legends n'apportent rien de nouveau, mais c'est certainement la page du prochain DLC du 23ème Tenkaichi Budokai de Dragon Ball Z Kakarot qui fera le bonheur des fans.
Dragon Ball Z Kakarot : Présentation du DLC du 23ème Tenkaichi Budokai
Annoncé en janvier dernier avec la sortie du DLC de Bardock, c'est donc le 23e championnat du monde des arts martiaux qui fera vibrer les joueurs de Dragon Ball Z Kakarot prochainement. Grâce aux pages du V-Jump relayées par @DBSHype, on sait désormais que ce 5ème DLC s'intitule « Un Tenkaichi Budokai mouvementé ». Il sera inclus dans le Season Pass 2 du jeu, qui regroupe les DLC 4 (Bardock), DLC 5 (23e Tenkaichi Budokai), et DLC 6 (inconnu).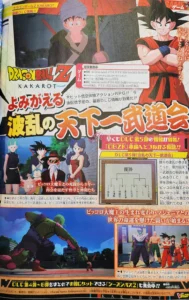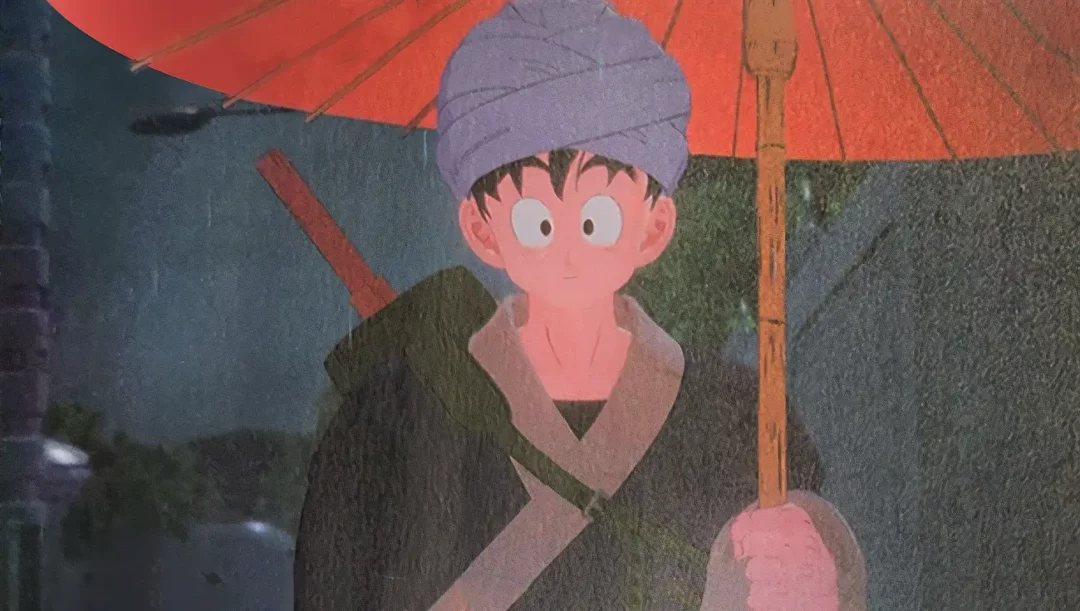 Le scénario débute avec Goku, qui réapparaît dans sa tenue de voyageur, 3 ans après être parti s'entraîner chez Kami-sama. Comme le montre le tableau des participants sur la page du V-Jump, on ne s'étonnera pas de voir que le déroulement des combats suivra exactement (et logiquement) celui de l'histoire du manga. Ainsi, les joueurs pourront (à minima) mener tous les combats des phases finales, à savoir Tenshinhan vs Taopaipai, Goku vs Chichi, Krilin vs Ma Junior, et Yamcha vs Shen.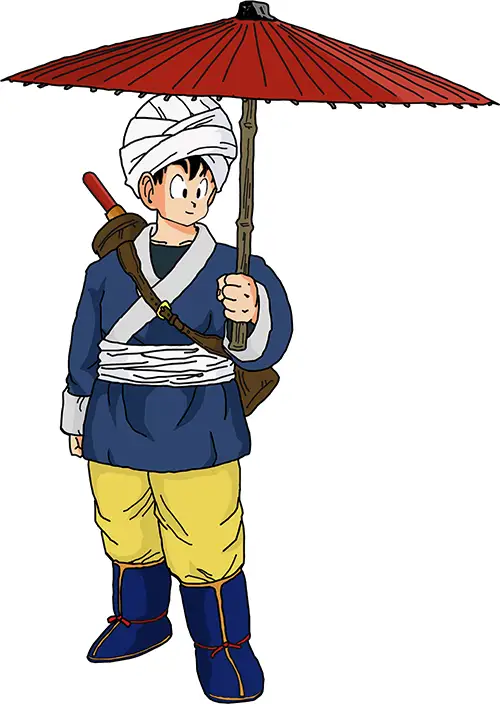 Dragon Ball Xenoverse 2
Le DLC Hero of Justice Pack 2 sortira dans quelques semaines. On n'a pas encore la date, mais selon nos estimations, il pourrait arriver fin mars ou début avril, puisque c'est le V-Jump du mois prochain qui devrait dévoiler le dernier personnage de ce second pack. Pour l'heure, le magazine japonais nous rappelle qu'Orange Piccolo sera jouable, et que de nouvelles mascottes CC ainsi que les costumes du Dr Hedo rejoindront les autres éléments de personnalisation du jeu.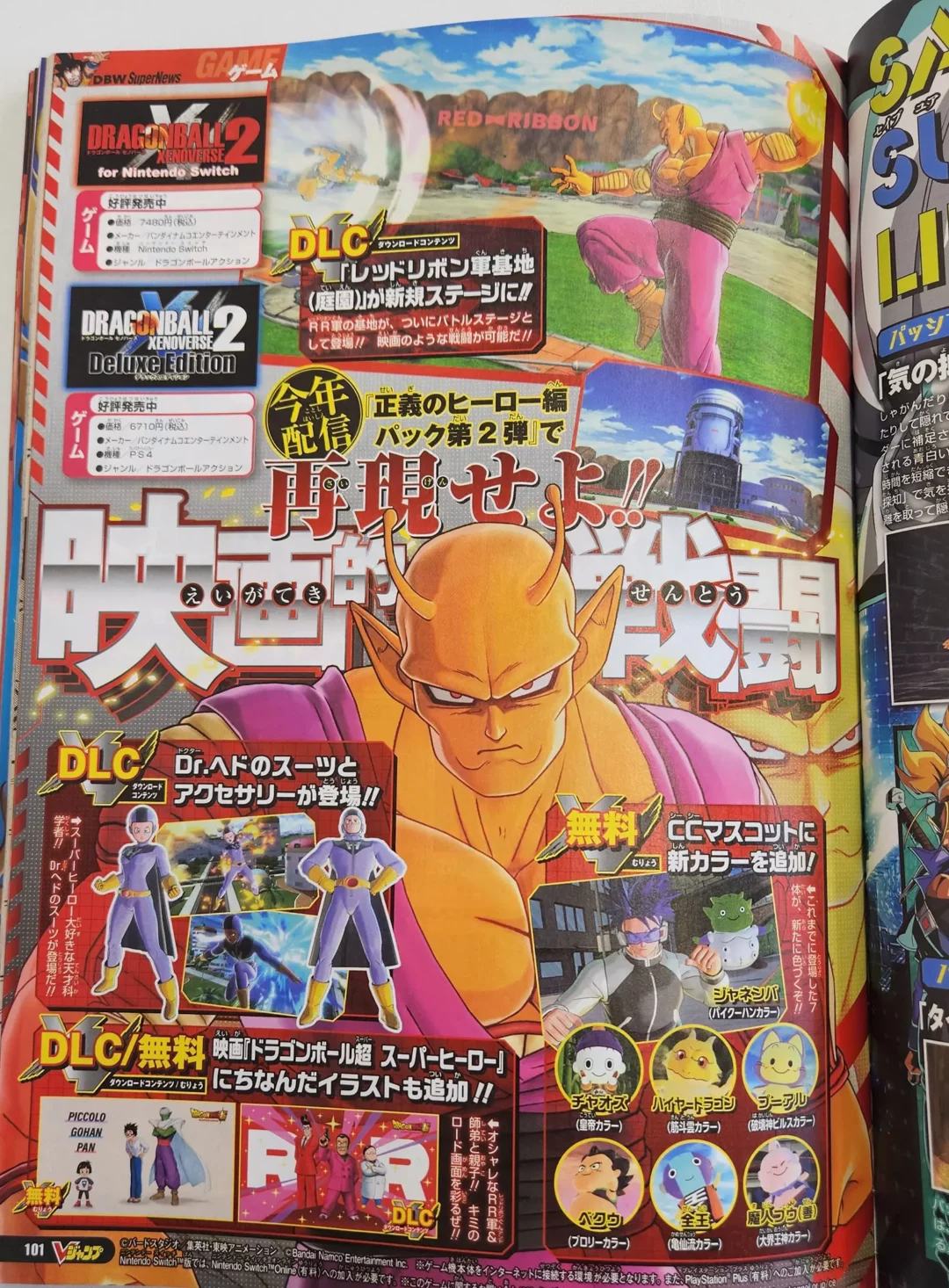 Dragon Ball Z Dokkan Battle & Dragon Ball Legends
Le V-Jump met en avant la partie 2 de la célébration des 8 ans de Dokkan Battle, avec les deux nouveaux LR dédiés à Goku et Gohan. Du côté de Dragon Ball Legends, on retrouve les nouveaux [Sparking] Kame Sennin, et [Sparking Legends Limited] Goku SSGSS, qui bénéficie d'une mécanique de résurrection (revival) en Ultra Instinct lorsqu'il est mis KO une première fois. Les vidéos de présentation de ces deux nouveaux personnages sont sur notre compte Twitter.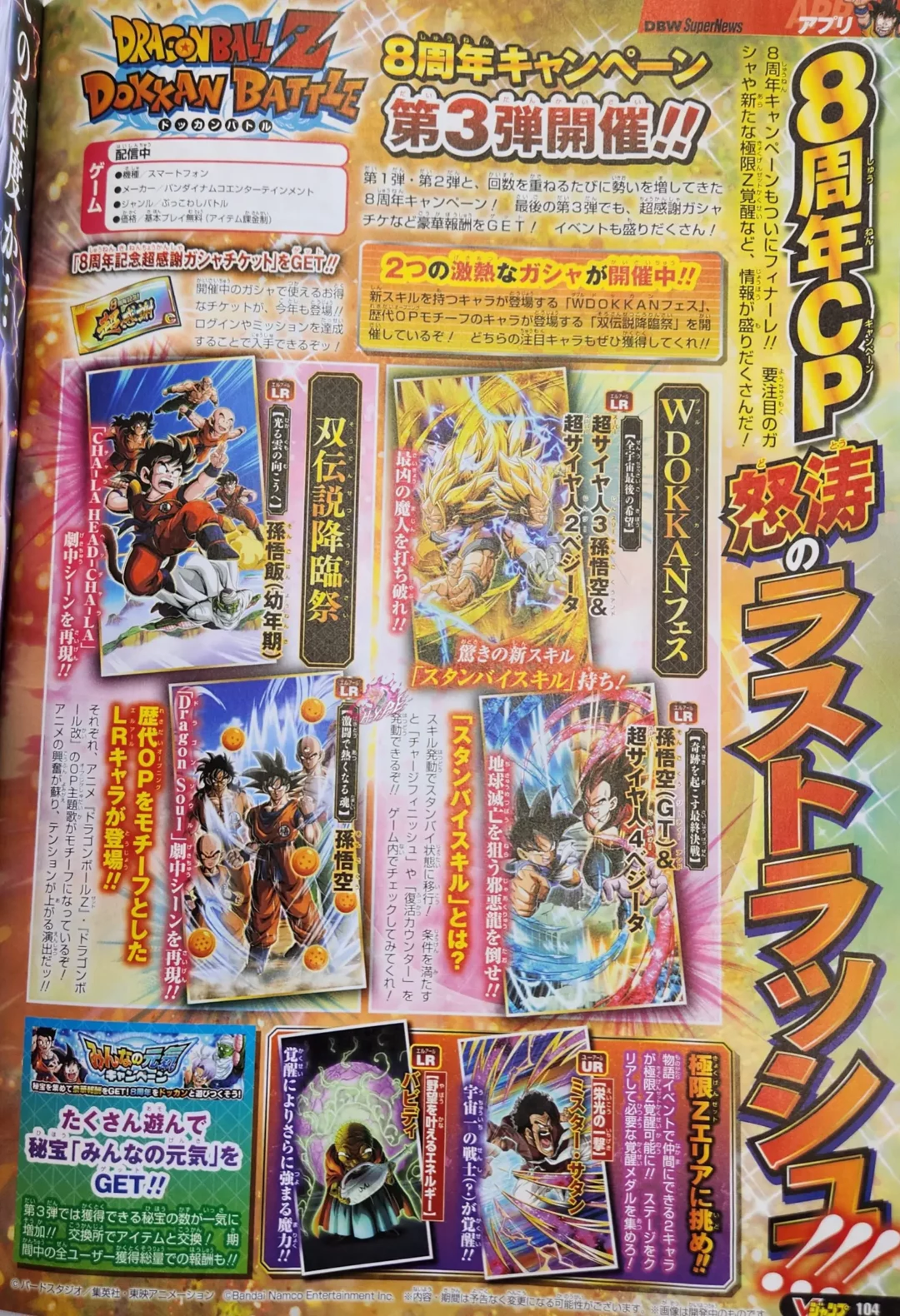 Itajaga Dragon Ball Vol 3
Les candy-toys de Bandai Itajaga Dragon Ball Vol 3 sont annoncées au Japon. Il s'agit de snacks dans lesquels se trouvent une cartes métallisées Dragon Ball à collectionner.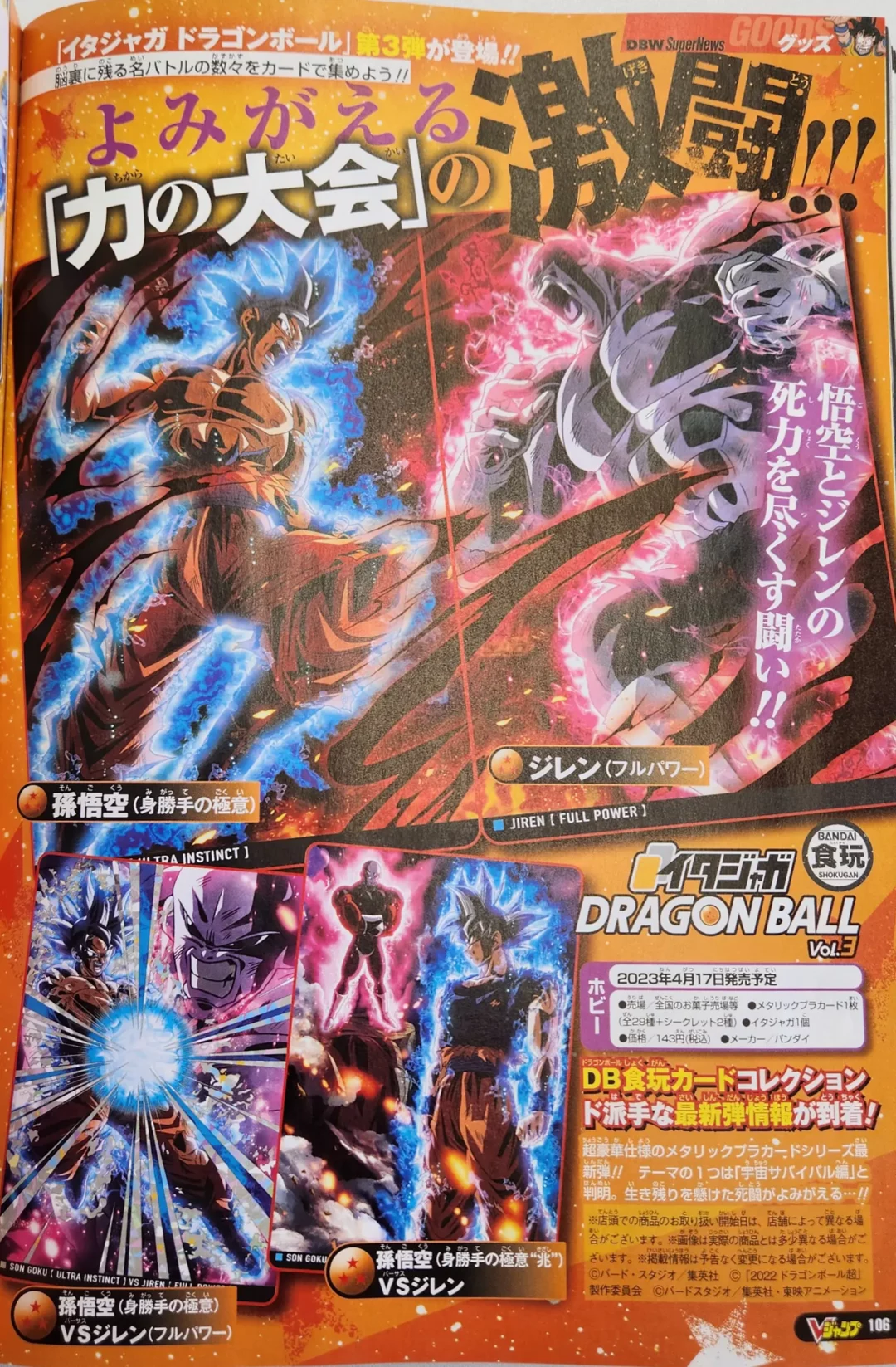 Leaks du chapitre 90 de Dragon Ball Super
Les premières images du chapitre 90 de DBS seront également publiées aujourd'hui. Les premiers brouillons et le résumé de la première partie nous suggérait que c'est au tour de Son Goten d'affronter un cyborg du Dr Hedo. Il s'agit de Beta 7, et on imagine déjà qu'il ne fera pas le poids contre le fils de Goku. L'autre grosse nouvelle, c'est que ce chapitre 90 sera le dernier de l'arc Super Hero ! Comme nous l'avions supposé, cet arc préquelle avait donc bien pour vocation à n'être qu'un arc court, en attendant le prochain qui sera entièrement dédié au film.
Couverture du V-Jump du 21 février 2023
C'est à peu près tout pour les news Dragon Ball du V-Jump du mois, qui sortira le 21 février 2023 au Japon. La couverture n'est pas encore dévoilée, mais nous la posterons prochainement.
Sur un tout autre sujet, notez que la couverture japonaise du tome 20 de Dragon Ball Super a également été dévoilée cette semaine. Le livre sortira le 3 mars 2023 au Japon. De plus, la saison 2 de Dragon Ball The Breakers est sortie ce 16 février, et les joueurs peuvent déjà se faire la main dessus.