Deux nouveaux personnages feront partie du prochain DLC 16 de Dragon Ball Xenoverse 2 ! En effet, Gohan Beast et Piccolo dans sa forme potentiel éveillé rejoindront donc Orange Piccolo dans le prochain Hero of Justice Pack 2. C'est une information que l'on découvre dans un leak d'une vidéo de Bandai Namci Latinoamérica, dans laquelle on apprend plusieurs choses.
Gohan Beast : La transformation pour l'avatar
La première, c'est qu'une nouvelle transformation pour les avatars sera disponible dans la mise-à-jour gratuite (qui accompagne le DLC payant). Il s'agit de la capacité d'éveil Beast, qui permettra donc aux joueurs d'atteindre la nouvelle forme de Gohan Beast.
Et pour la première fois, il ne s'agira pas d'une transformation exclusive aux Saiyans, mais une forme disponible pour toutes les races ! Cette transformation est celle que Son Gohan a débloqué contre Cell Max dans le film Dragon Ball Super SUPER HERO.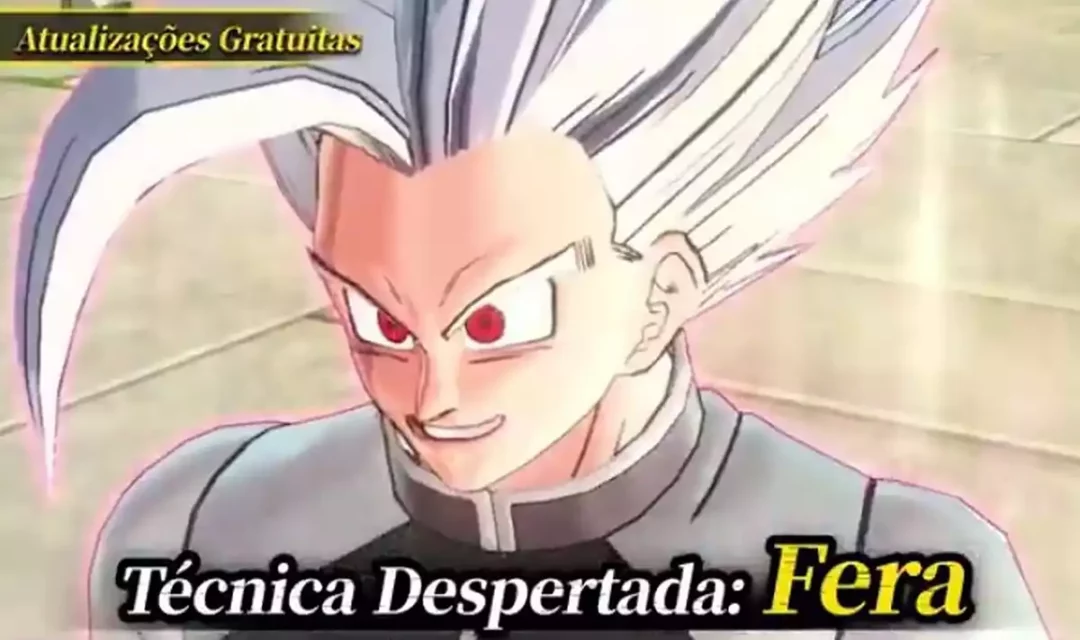 Gohan Beast en personnage jouable ?
C'est un secret de polichinelle, mais ce nouveau trailer renforce notre théorie selon laquelle Gohan Beast sera jouable, et on l'entrevoit presque dans l'image de fin. Tout d'abord, on apprenait récemment que les prochains MAJ allaient apporter la perruque Gohan Beast, et désormais, on découvre que la transformation Beast sera déblocable pour tous les avatars.
Pour finir, la fin de la vidéo nous montre un teaser du troisième personnage secret du DLC 16, et sans surprise, on croit reconnaître Gohan Beast. En même temps, comment peut-on douter que le héros ultime du film Super Hero ne sera pas inclus dans Dragon Ball Xenoverse 2 ?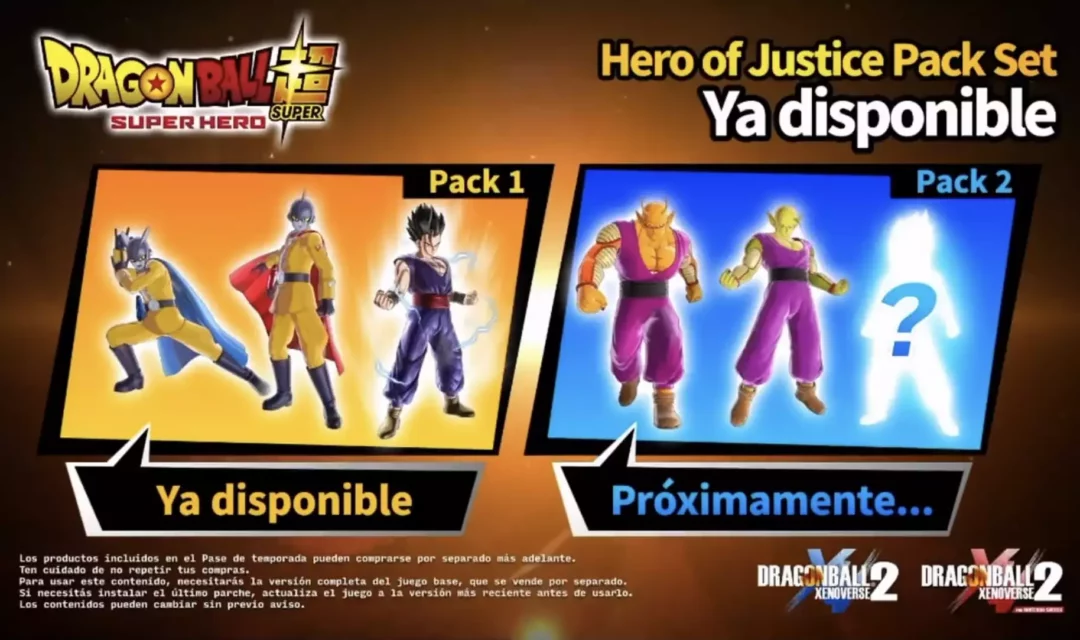 D'autres contenus à venir
Ce trailer nous rappelle que le costume de Cell Max sera également à débloquer pour votre avatar. Il y a aura aussi de nouvelles variations de couleur pour vos mascottes CC, de nouveaux écrans de chargement, et bien d'autres choses.
Contenus de la mise-à-jour gratuite
Capacité d'éveil « Beast » pour avatar
3 quêtes secondaires
2 tenues et accessoires
5 super âmes
7 mascottes CC
51 écrans de chargement
La date de sortie de la mise à jour gratuite est annoncée pour le 23 mars, mais on ne connaît pas la date de sortie du DLC payant. Le premier trailer du DLC Hero of Justice Pack 2 confirmait une disponibilité pour le printemps, et sachant qu'il reste encore l'annonce de Gohan Beast, les joueurs pourraient s'attendre à une sortie ultérieure.
Dragon Ball Xenoverse 2
Dragon Ball Xenoverse 2 est un jeu édité par Bandai Namco Entertainment, et développé par Dimps, tout comme Xenoverse 1. Le scénario commence 2 ans après la fin de Xenoverse. Cette fois, le joueur évoluera dans la ville de Conton City, 7 fois plus grande que la ville de Toki Toki City vue dans Xenoverse. Elle offrira plus de quêtes annexes, plus d'objets, plus de costumes, et plus de fun. Tous les avatars pourront voler, et pour les parresseux, des véhicules seront mêmes disponible comme l'hoverboard ou le pilier de Taopaipai (offert en précommande avec le personnage de Goku Black). Le jeu est sorti le 28 octobre 2016 sur PS4, Xbox One et PC (Steam) ! Notez qu'au Japon, le jeu ne sortira que sur PS4. Les ventes de la Xbox One étant très faible au Pays du Soleil Levant, Bandai Namco n'avait en effet peut-être pas intérêt à investir sur cette plateforme.