C'est officiel, le titre du prochain film DBZ qui sortira le 30 mars 2013 au Japon sera Dragon Ball Z : Battle of Gods (= La bataille des Dieux) ! Comme le montre ce premier poster, le film incluera bien Goku, Vegeta, Gohan, Goten, Trunks, Piccolo, Bulma, Majin Buu, les figurants habituels (Tenshinhan, Krilin, Mister Satan,…) mais surtout de nouveaux ennemis dont on ne sait absolument rien ! Quel genre de pouvoir possèdent-ils ? D'où viennent-ils ? Une chose est sûre, ça parlera de Dieux, avec une touche de mythologie égyptienne, si on en juge à la tenue du type qui se bat contre Goku, et qui ressemble à un chat – animal sacré en dans la mythologie égyptienne. On a vraiment hâte d'avoir un trailer ! Qu'est-ce que ça vous inspire ? C'est le moment de spéculer sur le forum !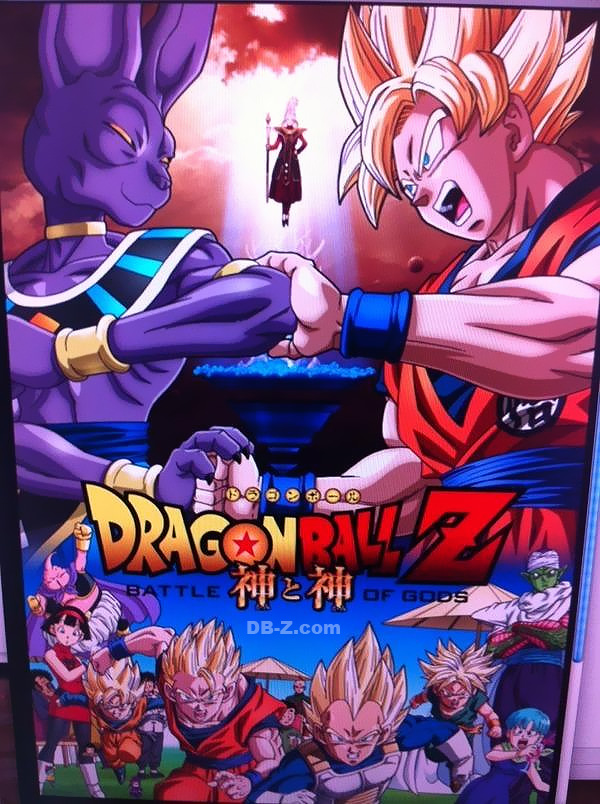 Note culturelle : En Japonais, le titre original est 神と神 (=Dieu et Dieu). Le caractère 神 signifie Dieu, mais il peut se prononcer à la fois Kami, ou Shin. Donc on pourrait aussi bien lire le titre du film « Shin to Kami », ou « Kami to Kami ». Mais si on suppose (comme l'ont évoqué certains sur le forum) que le sens profond du titre serait peut-être de montrer la distinction entre un vrai Dieu, et quelqu'un qui se proclame Dieu, alors on peut utiliser la lecture « shin to kami », mais sans aucune certitude.
Voici un autre aperçu du personnage qui affronte Gokû, et qui semble faire référence aux divinités égyptiennes, comme vous le faites remarquer sur le forum :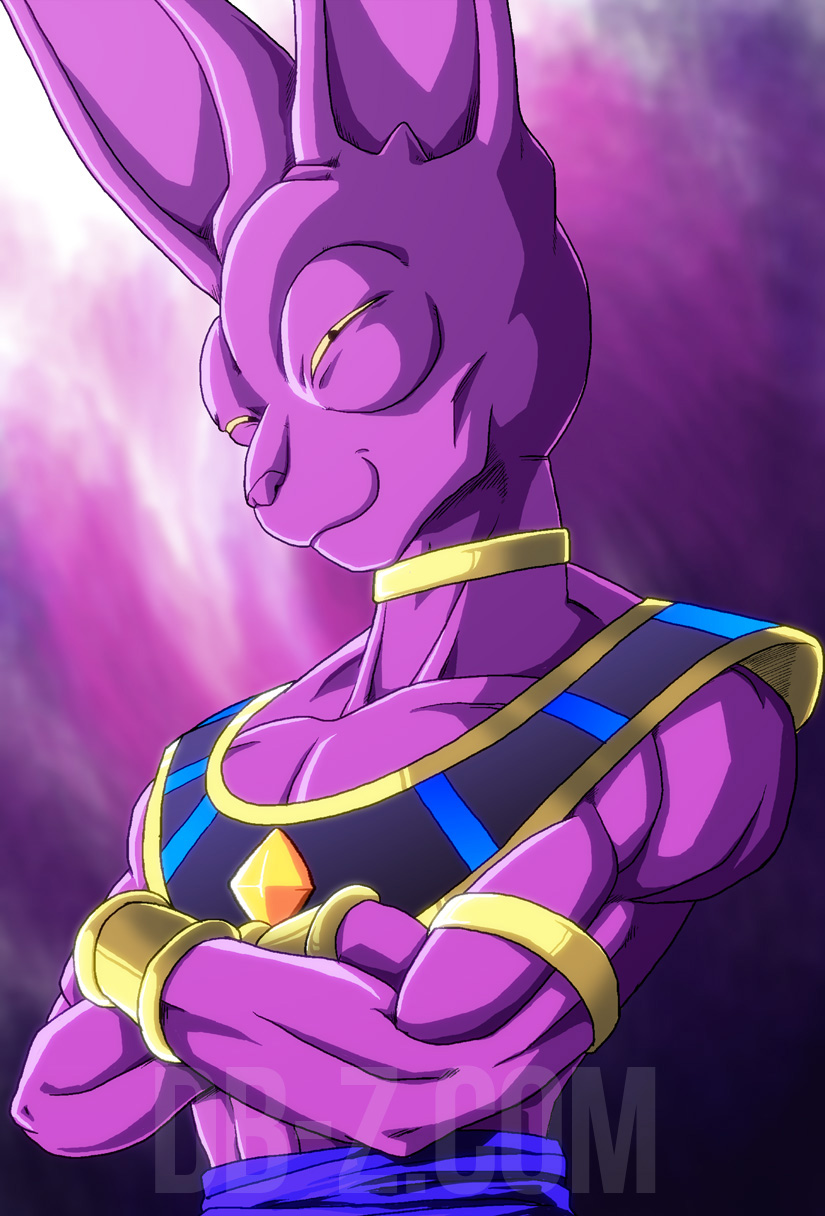 Pour la petite histoire, on remarque que ce perso-chat ressemble beaucoup à la race des Neko Majin dessinés par Toriyama en 1999, dans la série du même nom ! Regardez le personnage en bas à droite de l'image suivante, ça devrait vous rappeller quelqu'un :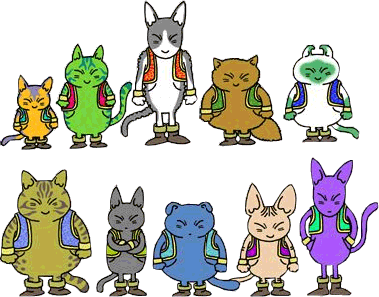 Je vous invite à visiter ce site pour plus d'information sur Neko Majin.
Notez aussi la présence confirmée de Pilfa, Mai, et Shu, en bas à gauche du poster, comme nous vous l'évoquions dans notre précédent article sur leur apparition dans ce film Dragon Ball Z : Battle of Gods.