Lors du Tokyo Game Show 2022, qui se tient en ce moment même au Japon, Bandai Namco dévoile en plein live le trailer de Majin Buu et du Fermier dans Dragon Ball The Breakers. Le jeu de survie asymétrique sortira le 13 octobre prochain, et il confrontera les ennemis les plus emblématiques du manga à des humains sans aucun pouvoir.
Celui que l'on appelle communément « le fermier au fusil » ou le fermier à la force de combat de 5 dans Dragon Ball est un éleveur qui a été le premier humain à rencontrer Raditz, lors de son arrivée sur Terre. Il a également été le premier humain dont la force de combat a été mesurée, et la première victime de Raditz sur Terre.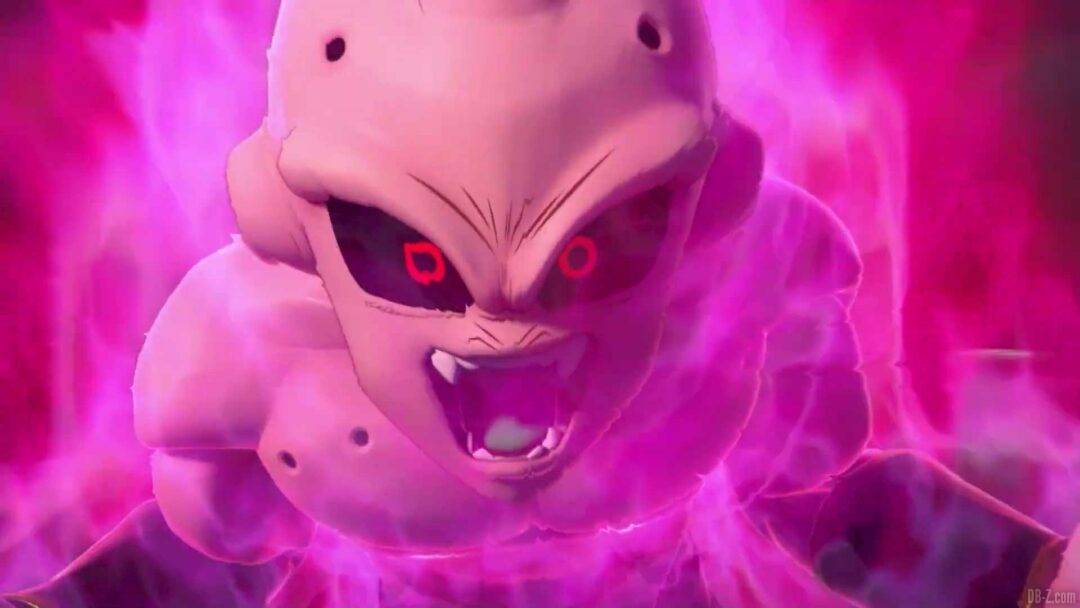 Mais ne sous-estimez surtout pas le fermier, car il a la même force de combat que Trunks lors de son arrivée sur terre ! On plaisante, mais pour anecdote, il est vrai que Trunks avait limité sa force de combat à 5 unités, lorsqu'il s'était frotté à l'armée de Freezer sur Terre. C'était évidemment un leurre, vous connaissez la suite.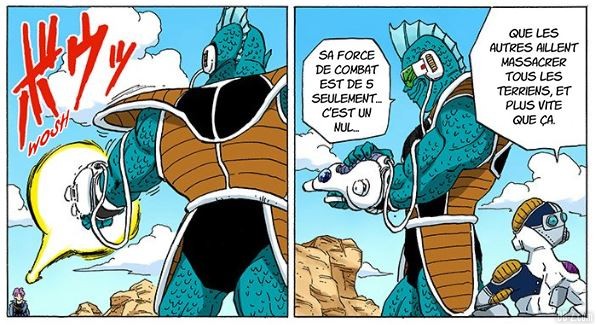 Dragon Ball The Breakers : Trailer de Majin Buu & du Fermier
Comme toujours dans The Breakers, 1 tueur devra affronter 7 survivants qui (de base) n'ont aucun pouvoir. Et comme pour Freezer et Cell, on découvre que Majin Buu débutera chaque partie dans sa forme obèse, pour se transformer au fur et à mesure que la partie avance et qu'il accumule de la force. Vous pourrez transformer vos ennemis en bonbon ou en chocolat, ou même les absorber en les enveloppant de votre chair.
Du côté du fermier, une compétence vous permet de creuser dans le sol pour trouver des objets cachés, qui vous aideront à survivre. Comme dans les jeux du genre, comme Dead by Daylight, cette compétence pourra être apprise par votre avatar.
Dragon Ball The Breakers, en bref…
Dragon Ball The Breakers sortira en France et dans le reste du monde le 14 octobre 2022, et le 13 octobre au Japon, soit un jour avant. Il sera disponible sur PS4, PS5, Xbox One, Xbox Series, Switch, et PC. Il sera en audio Anglais + Japonais, avec des sous-titres en Anglais, Français, Allemand, Espagnol, Italien, Russe, Polonais, et Japonais.
L'histoire est présentée comme suit : Survivez pour vivre. Évoluez pour Vaincre… Trouvez la brèche ou échouez ! Pris dans un phénomène temporel imprévu, 7 citoyens ordinaires se retrouvent bloqués dans une faille temporelle : ils partagent leur captivité avec un Méchant, un ennemi menaçant venu d'un autre espace temps et doté d'une puissance écrasante
Leur seul espoir de survie est de rompre la faille temporelle avec une Super Machine à voyager dans le temps, mais le Méchant est toujours sur leurs traces et devient de plus en plus puissant, minute après minute. Dans une course contre le temps, la ruse des Survivants va devoir faire face à la puissance du Méchant, pour s'échapper libre, ou sombrer.