Lors de la présentation en vidéo du précédent DLC Hero of Justice Pack 1, Bandai Namco avait teasé l'arrivée prochaine de Orange Piccolo dans Dragon Ball Xenoverse 2. Le jeu a beau avoir fêté ses 6 ans en novembre dernier, Bandai Namco continue encore et toujours d'offrir aux joueurs du contenu d'actualité. Comme le précédent Hero of Justice Pack 1, il sera encore question du film Dragon Ball Super SUPER HERO, qui a dévoilé deux nouvelles transformations de Piccolo. Selon Bandai Namco, le DLC Hero of Justice Pack 2 sortira en 2023.
Orange Piccolo, nouveau personnage jouable en DLC
Dragon Ball Xenoverse 2, le jeu qui s'est venu à plus de 9 millions d'exemplaires, s'apprête donc à accueillir Orange Piccolo, et comme toujours d'autres contenus tels que des quêtes secondaires, des attaques spéciales et ultimes, et de nouveaux costumes pour votre avatar. Sur cette image, on voit notamment le costume du soldat 94 de l'armée du Ruban Rouge. Il s'agit du costume que portait le soldat que Piccolo a assommé, afin de s'infiltrer dans la base secrète de l'armée. D'autre part, le V-Jump du 20 janvier dévoilera l'attaque ultime et deux attaques spéciales de Orange Piccolo dans Xenoverse 2.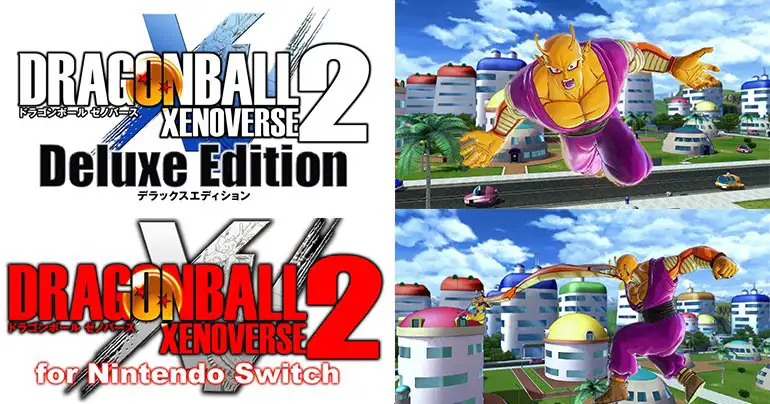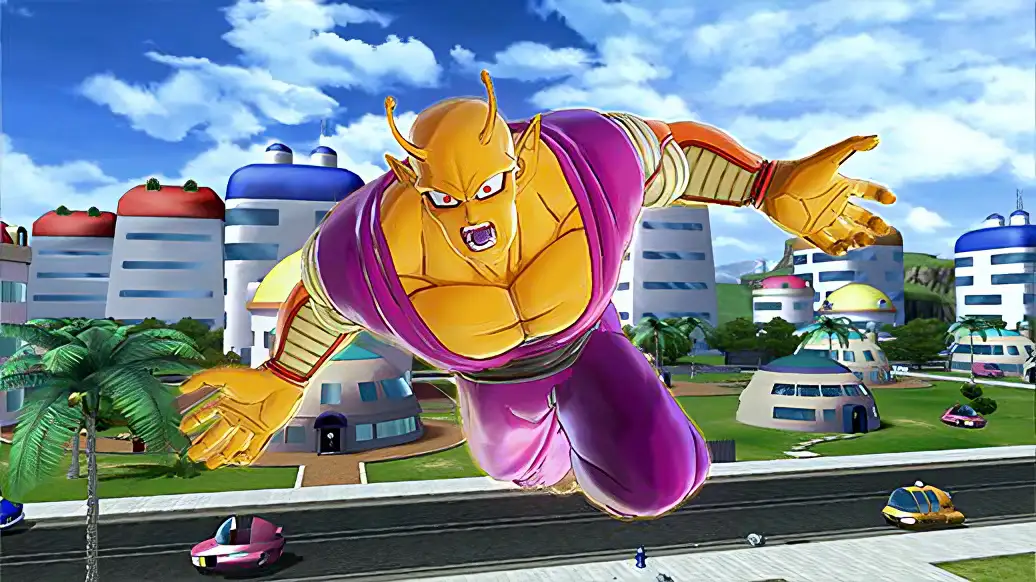 Dans le précédents pack de DLC, les personnages jouables étaient les cyborgs Gamma 1 et 2, ainsi que Son Gohan. Il s'agit du Gohan du début du film Dragon Ball Super : Super Hero, lorsqu'il porte des lunettes. Et si vous vous demandez où est Gohan Beast dans Dragon Ball Xenoverse 2, il y a fort à parier que Bandai Namco garde la forme finale de Gohan pour un prochain DLC dans Dragon Ball Xenoverse 2.
Qui est Orange Piccolo ?
Orange Piccolo est la transformation la plus puissante de Piccolo, connue à ce jour. C'est une forme évoluée de la l'état potentiel éveillé de Piccolo. Sous cette forme, Piccolo devient sensiblement plus grand et plus barraqué. Ses yeux deviennent rouges, et gagnent des pigments noirs autour de ses yeux, comme Majin Vegeta. Sa peau devient orange, et Akira Toriyama a expliqué cette forme en disant que comme Piccolo n'a pas de cheveux, il s'est rabattu sur sa couleur de peau pour signifier sa puissance.
Comme on ne peut pas lui coller de cheveux, j'ai essayé de le rendre plutôt baraqué à la place. Mais j'ai pensé que ça rendait quand même difficile de voir qu'il s'est transformé, alors je l'ai aussi fait en orange, bien qu'il y ait probablement encore des moments où il est difficile de faire la différence entre cette nouvelle forme et sa forme normale. J'aurais peut-être dû rendre sa transformation encore plus marquée, mais personnellement, je suis juste heureux qu'il ait finalement obtenu une puissance de combat à égalité avec Goku et les autres.

Akira Toriyama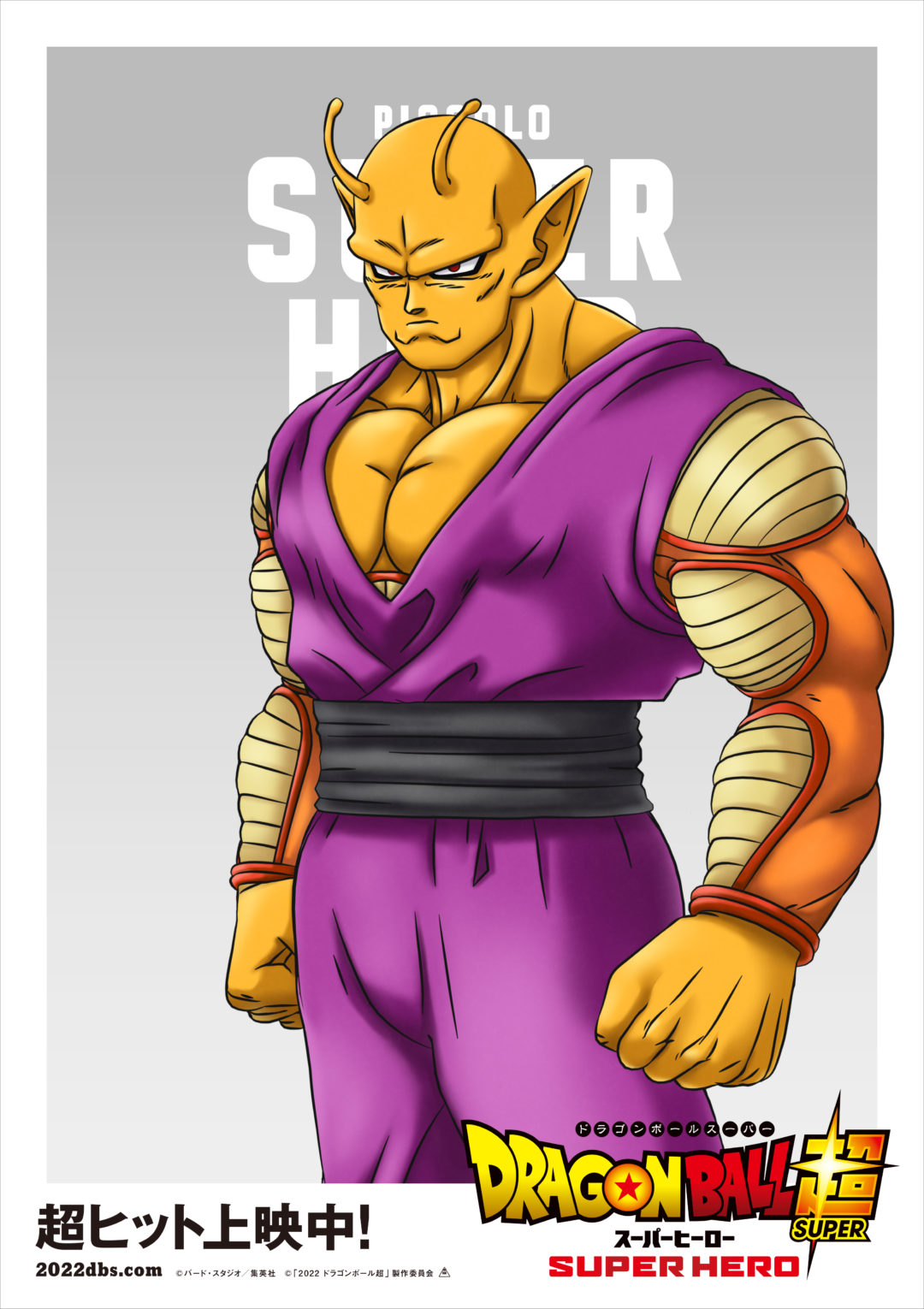 Dragon Ball Xenoverse 2
Dragon Ball Xenoverse 2 est un jeu édité par Bandai Namco Entertainment, et développé par Dimps, tout comme Xenoverse 1. Le scénario commence 2 ans après la fin de Xenoverse. Cette fois, le joueur évoluera dans la ville de Conton City, 7 fois plus grande que la ville de Toki Toki City vue dans Xenoverse. Elle offrira plus de quêtes annexes, plus d'objets, plus de costumes, et plus de fun. Tous les avatars pourront voler, et pour les parresseux, des véhicules seront mêmes disponible comme l'hoverboard ou le pilier de Taopaipai (offert en précommande avec le personnage de Goku Black). Le jeu est sorti le 28 octobre 2016 sur PS4, Xbox One et PC (Steam) ! Notez qu'au Japon, le jeu ne sortira que sur PS4. Les ventes de la Xbox One étant très faible au Pays du Soleil Levant, Bandai Namco n'avait en effet peut-être pas intérêt à investir sur cette plateforme.